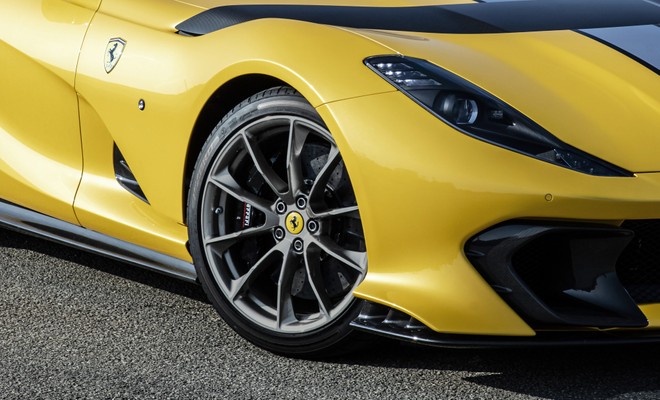 The agreement between Germany and the European Union on e-fuels that will allow the endothermic cars to be able to continue to be sold even after 2035 on condition that they can be powered only by this fuel, is; was welcomed with favor by Benedetto Vigna, CEO of Ferrari.
Speaking at an event organized by Reuters, the manager highlighted that this decision will allow ; that you have greater freedom – of production. The Prancing Horse will be able to; offer customers endothermic (e-fuel), hybrid and electric models, leaving the customers to choose.
The good news for us as a company is, that in addition to electric cars, we will also be able to move forward with those with internal combustion engines. This decision is made by us. very interesting for us because; allows endothermic engines to go beyond 2036. We don't want to tell customers which car to use. We want to put three types of propulsion at their disposal: hybrid, electric and ICE, and they will choose.
However, the agreement on e-fuels will not change the future. the plans of Ferrari which in 2025 will lead debuting its first electric car. And as for the price of e-fuels, a much-discussed topic, Vigna expects costs to drop over the next few years as development continues.
I'm a new technology and, as with all new technologies, they have time to become more and more; cheap.
VOLKSWAGEN SATISFIED
Satisfaction with the agreement also comes from the Volkswagen Group, which defines e-fuels as useful especially for low-volume models such as the Porsche 911.
We see synthetic fuels as a useful addition to the existing fleet of combustion and special application engines. Such fuels produced using renewable energy are a contribution to mobility and mobility. sustainable.
Assertions that are not surprising given that Porsche has been investing in e-fuels for some time now. We recall that the German brand, together with some partners, has built a pilot plant in Chile to mass produce these synthetic fuels. Of course, the Volkswagen Group will continue to develop this business. in parallel with carrying out its ambitious electrification plan.
The 5G smartphone for everyone? Motorola Moto G 5G Plus, buy it at the best price from Amazon Marketplace for 251 euros.