And we go on! The latest beta for the Apple Watch has been released. In the watchOS 9.5 beta we expect a few minor improvements and hopefully some new features as well.

Redactie iCulture.nl – 28 March 2023, 19:40 whatsappfacebooktwittertelegramlinkedinmailprint
WatchOS 9.4 contained quite a few innovations and we hope that watchOS will 9.5 is also the case. In the coming time we will keep you informed with this article about all developments regarding the beta of watchOS 9.5.
Latest watchOS 9.5 Beta
watchOS 9.5 Beta 1
March 28, 2023 – The first of watchOS 9.5 is now ready for developers.
Download watchOS 9.5 beta for developers and public testers
Developers can download the beta from Apple's developer website. There you will find all the instructions for installing the beta. Please note that you also need the iOS 16 beta to install the watchOS beta.
Caution: the beta is only intended for developers and public testers and is not suitable for use on devices that you need every day.
Timeline watchOS 9.5 beta
Below you will find a timeline of the watchOS 9.5 betas. watchOS 9.5 is expected in May or June 2023.
watchOS 9.5 Beta 1: March 28, 2023 (released; build number to follow)
watchOS 9.5 final: May/June 2023 ( expected)
About watchOS 9.5
watchOS 9 is the latest update for the Apple Watch. watchOS 9 brings a lot of improvements, including new sports features for runners and swimmers, new and updated watch faces, a new Medicine app, updated apps like Calendar and more. If you want to know more about what's new in watchOS 9, read our overview of the most important features. In watchOS 9.5 we expect a few new features, but especially many improvements behind the scenes for the Apple Watch.
See also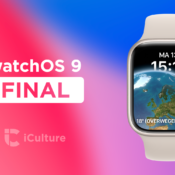 watchOS 9: Everything about this major Apple Watch update , packed with practical features!
watchOS 9 is the major update for the Apple Watch and is available for everyone to download. Wondering what features it contains? We'll show you!
About beta testing
You can often run into problems when testing betas. First of all, not all features are usually available immediately, but will be added and expanded over time during the test period. You may also experience crashes or some apps may not work properly yet. So keep this in mind if you decide to test an iOS update. It is therefore not recommended to install a beta on a device that you use every day, because there can still be many problems in the beta. You can read more about problems caused by the betas in our separate article.
See also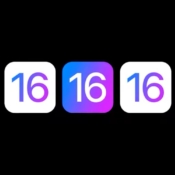 iOS 16 beta problems like slow iPhone or battery draining quickly
Is your battery empty faster due to the iOS 16 beta? Do apps stop working when you have iPadOS 16 or are the performance disappointing? In this article we explain which iOS 16 beta problems there may be and how to deal with them.