In this review of the Sonos Era 100, we test the latest speaker from Sonos. The Sonos Era 100 is the most affordable non-mobile speaker from Sonos, which comes in handy in all kinds of ways and in this review you can read our test experiences!
Sonos speaks of a 'new era' with the recently announced Sonos Era 100. and 'a remastered icon'. The manufacturer also promises 'room-filling sound with next-gen acoustics'. That is quite a bit and in this review we will see if Sonos is right. One thing is certain: as a Sonos user, there is a good chance that sooner or later you will have to deal with the Era 100, because this will be the new basic model that will replace the Sonos One. The most important changes: the speaker now delivers stereo sound and is largely made of recycled plastic. There is also a 3.5mm connection for the first time, although you need an adapter for that. Will this produce another winner? You can read it in this review!
Review, photos and text: Gonny van der Zwaag (@gonny). The review was conducted in March 2023 and discusses the situation at that time. The speaker is a black loaner, which has been temporarily made available by Sonos and will be returned again.
Sonos Era 100 in brief
The most important features are listed below of the Era 100:
Successor to the Sonos One, Sonos' most popular speaker
Available in black and white
Dimensions 12 x 13.05 x 18.25 cm
Weight 2.02 kg

< li>Processor: quad-core 4xA55 1.4 GHz

Price: €279 each at Sonos and various stores, including Coolblue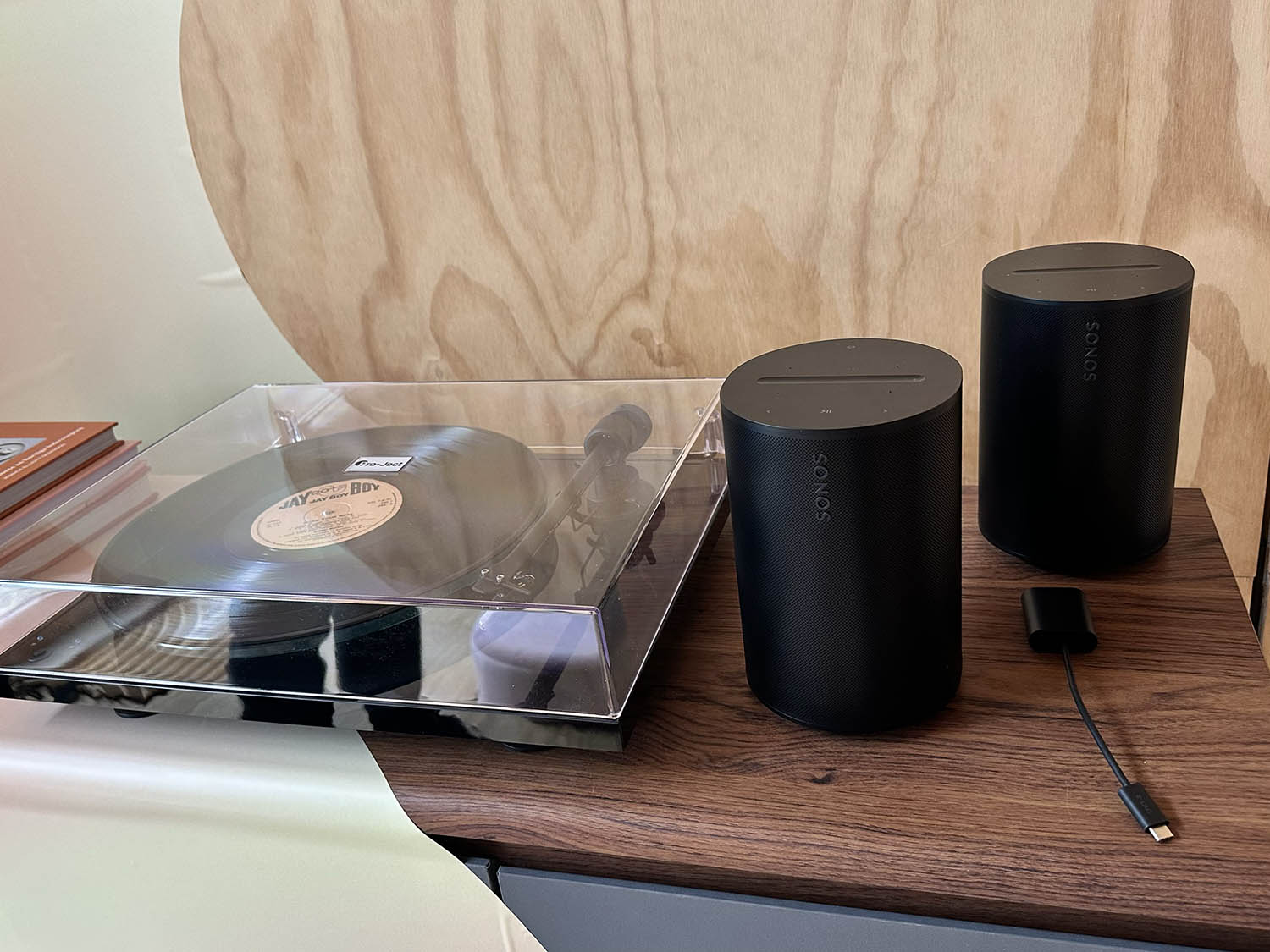 Sonos Era 100: design and appearance
Higher and wider than the Sonos One
Ethernet port has been replaced by USB-C
Available in black and white
If you place the Sonos Era 100 next to a Sonos One, it is about 2 cm higher and slightly deeper due to its elliptical shape. Still, it takes up about the same overall space as its predecessor, which, when viewed from above, was shaped like a square with rounded corners. The Era 100 looks more like a small version of the Sonos Move and is more in line with recent 'rounder' Sonos products, such as the Arc. Due to its shape, the Sonos Era 100 can be used in various ways: on a bookshelf, on the bedside table, in the kitchen or as rear speakers with your soundbar.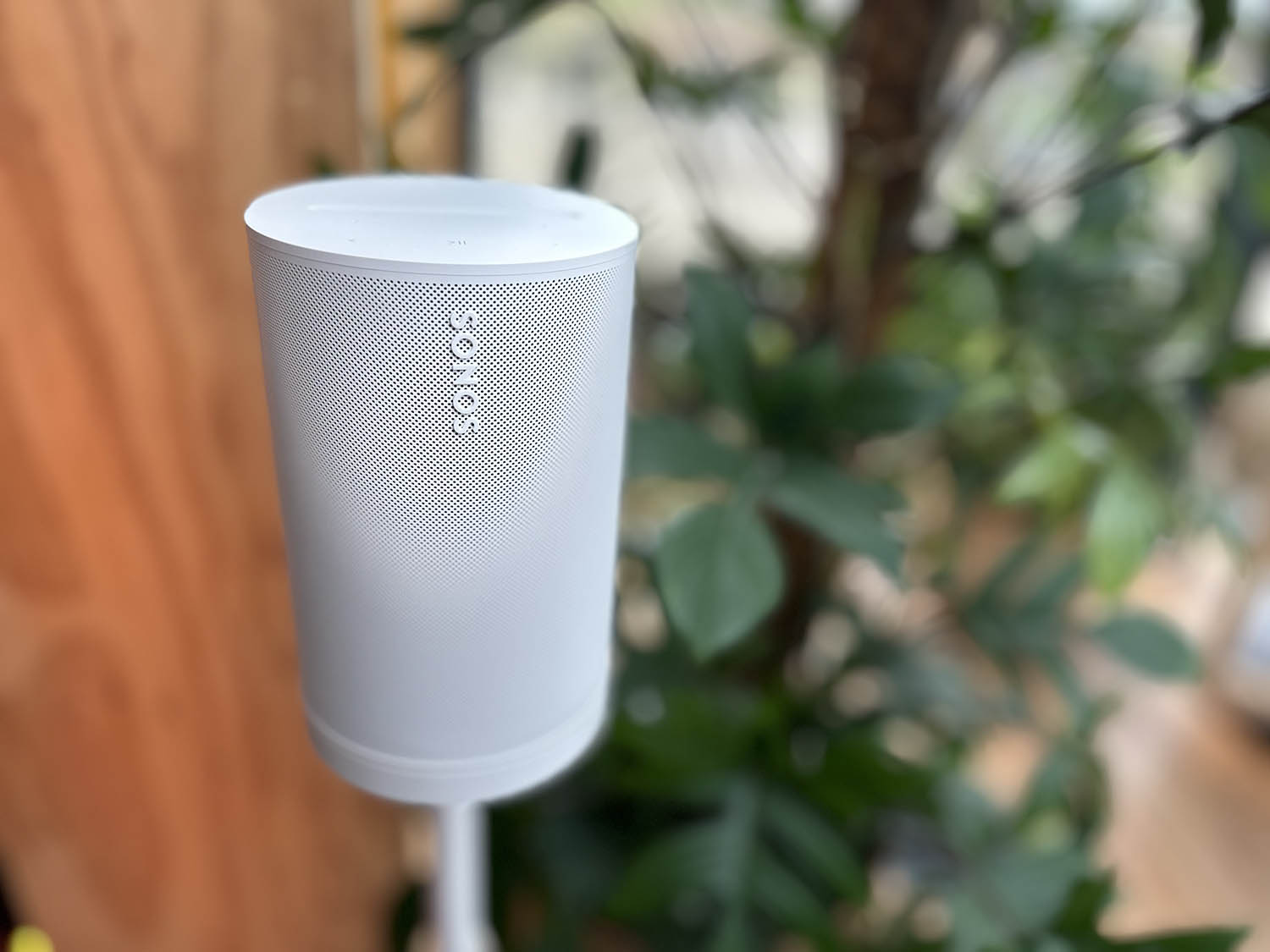 On the top you will find the touch-sensitive buttons for operation, but now with a kind of slot for adjusting the volume. You can switch off the microphones with a button. There's another physical switch on the back to disable the microphones altogether if you're concerned about this. Sonos may release an SL variant without microphones later, but nothing has been announced about that yet. As mentioned, the Sonos Era 100 fits in well with the recent Sonos speakers of recent years in terms of design, with smooth curves in matte black or white.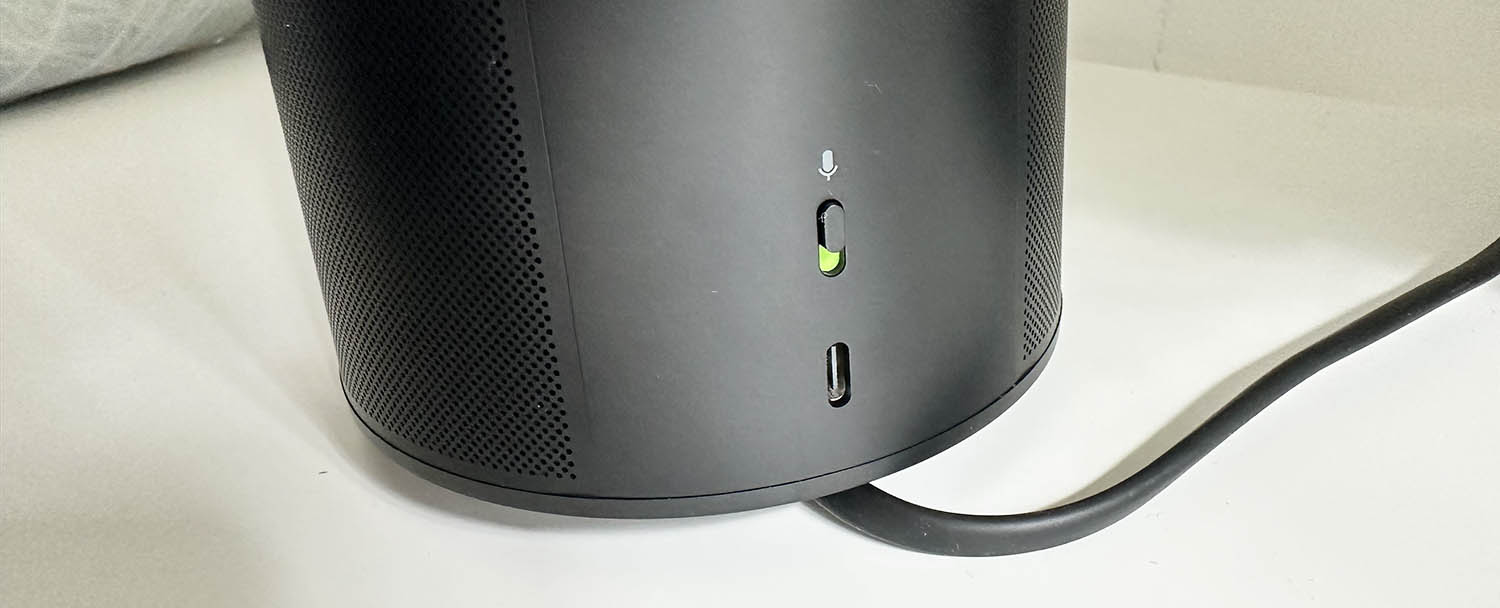 The biggest changes can be seen at the rear. There is no longer an Ethernet port. Sonos has opted for a USB-C port, which you can use for Ethernet (Sonos Combo Adapter) or AUX (Sonos Line-In Adapter) with the help of separately available adapters. It's good news that you now have a 3.5mm connection, but not everyone will be happy that you also have to pay for an adapter on top of the already increased price of €279.
A positive improvement is that the Era 100 is largely made of recycled plastic and that the packaging is now made of 100% sustainable paper. After unpacking, it can immediately be put in the paper container, because no plastic is used. There is no immediate practical use for you as a consumer, but Sonos has also thought of another improvement: these new models are easier to repair. Instead of glue and adhesive strips, screws have now been chosen, so that the speaker can be easily taken apart for repairs. Another improvement is that the speaker consumes less energy in standby.
In my opinion, these environmental improvements are enough reason to call it a 'new era' even if this does not immediately yield tangible benefits for you as a user.
Whether you choose black or white depends on your taste and the rest of the design, but keep in mind that on the matte black version shows dust more quickly.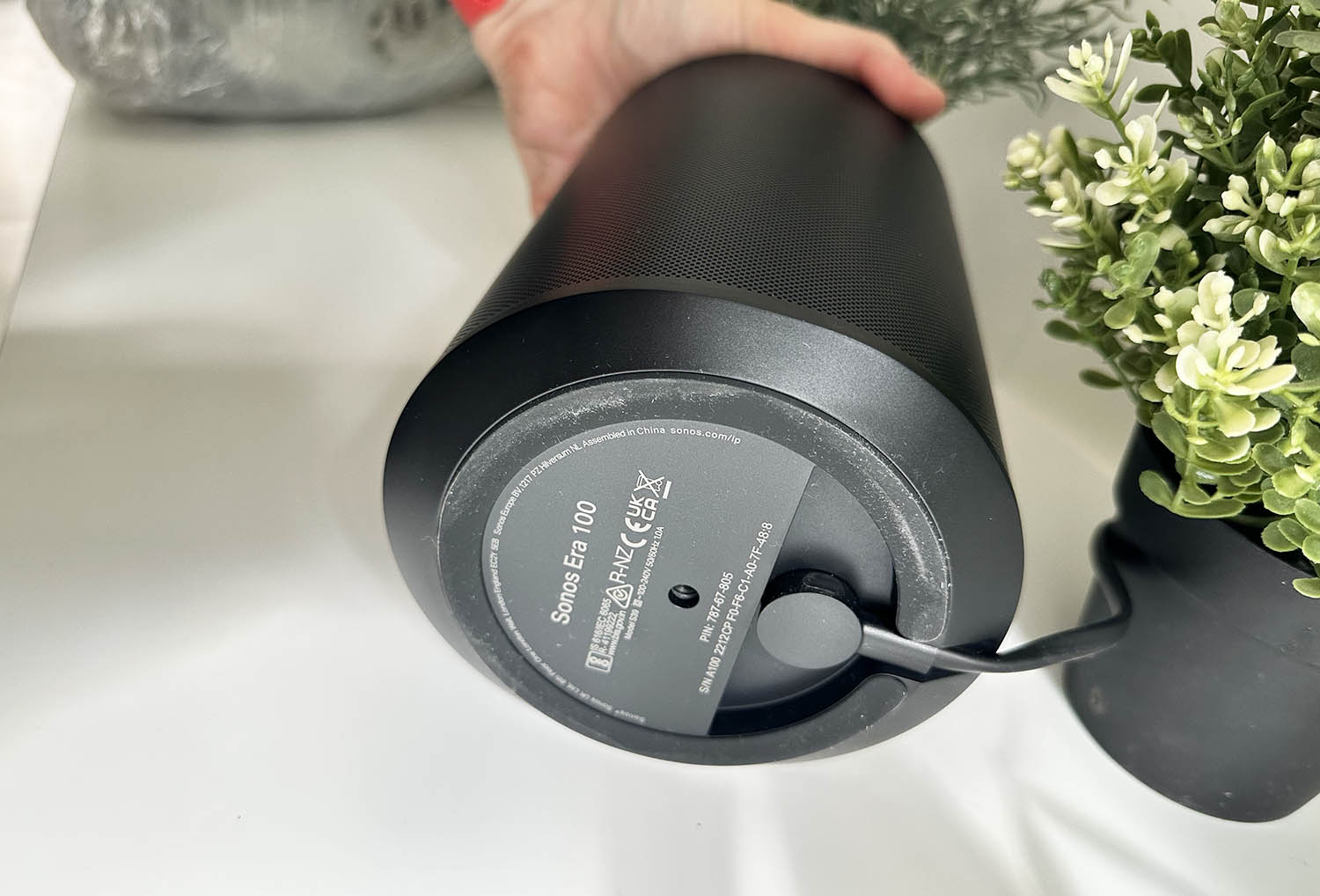 Sonos features Era 100
Bluetooth 5.0
Stereo or as part of your home cinema system
New Trueplay variant called Quick Tune
Connecting the Sonos Era 100 is a matter of plugging it in and adding it in the Sonos app. Those who are handy will have unpacked the speaker within five minutes, placed it in the right place and connected it.
In terms of functions, you can expect the same as on the Sonos One, but with some newly added extras. You can use music services such as Spotify, Tidal, Deezer and Qobuz via their own app or listen to all kinds of radio stations with the Sonos app. You can stream via AirPlay 2, control with Amazon Alexa and Sonos Voice Control (in English), but not via Google Assistant. The latter may have to do with the animosity that is going on between Sonos and Google.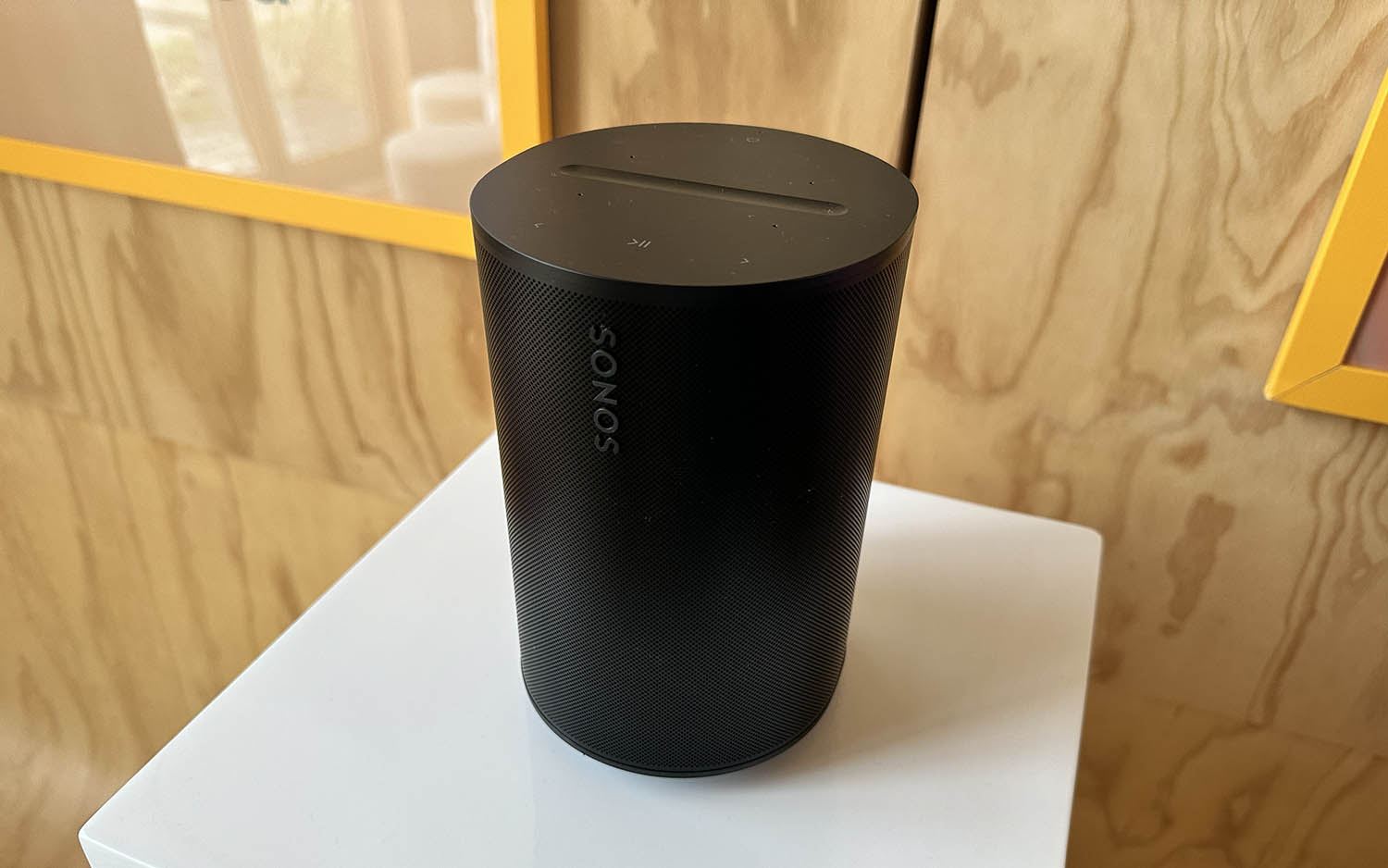 New is the support for Bluetooth 5.0, which is especially useful for people with an Android device. Apple users can use AirPlay 2 as before, but if you have a different brand of smartphone, the Sonos now behaves like a regular Bluetooth speaker, so you can stream to it via Bluetooth in all kinds of ways. This is also useful if you have guests (for example during a party or in a holiday home), because they can now play music without you having to give them access to your Sonos system. In addition, connection via WiFi 6 and Spotify Connect is possible.
The USB-C port on the back of the Era 100 made us curious: could you connect an iPhone to it with a USB-C to Lightning cable for a line-in connection? Unfortunately, that turned out not to be possible. You can start the music, but the Sonos app shows that the line input is not active. And as soon as you disconnect the iPhone, the music continues to play without a single hitch.
By connecting two speakers, you can use the Sonos Era 100 as rear speakers for your home cinema. They must (as before) be two identical speakers, so you cannot combine an existing Sonos One with the Era 100. Logical, because they are different in terms of audio characteristics.
The Era 100 has also become a lot more Android-friendly as far as Trueplay is concerned. Trueplay is intended to calibrate your speaker for the room and until now required you to make a few rounds around the room with an iPhone or iPad in hand. Due to the wide variety of devices, this was not possible with an Android smartphone. The Era 100 solves this with a new Trueplay variant called Quick Tune. You press a button in the Sonos app and the Era 100 can get an impression of the room with the built-in speakers. The audio settings are then adjusted accordingly. You can still change the bass and other settings afterwards via the app.
Audio quality of the Sonos Era 100
Stereo sound thanks to two tweeters
Sound is spread over 270 degrees wide
Amplifiers: 3x D-class digital amplifiers
Tweeters: 2x tweeters for high tones and stereo sound
Woofers : 1x mid-woofer for mid frequencies and bass
The appearance of the Sonos Era 100 has changed somewhat, but the real innovations can be found on the inside. There are now two tweeters, placed at an angle for a stereo effect. This does not provide spatial audio (spatial sound), because you will need the Era 300 for that. But the sound does sound a lot fuller and deeper, thanks to the 25% larger midwoofer. This is clearly noticeable when you listen to the Era 100 next to the Sonos One: there is more bass and a wider sound.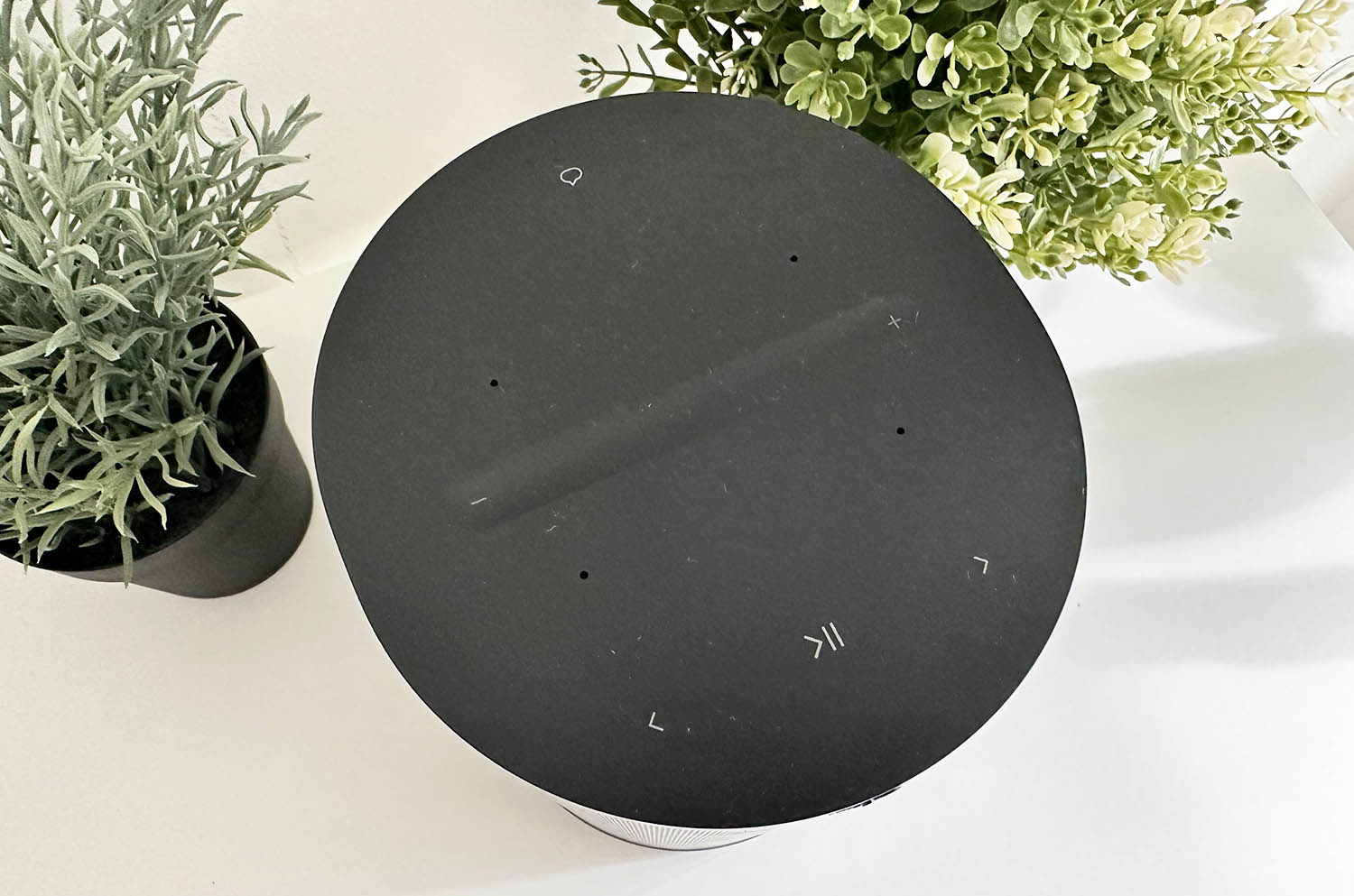 With the Era 100, you have stereo sound from one speaker. The tweeters can each spread 180 degrees of sound and deliver (with some overlap) a total of 270 degrees of sound (so not all the way around). With one speaker you have enough to fill an entire kitchen or a normal living room. If you want more bass, you can combine your Era 100 with a Sonos Sub Mini, but that may be a bit exaggerated with this small speaker. You are more likely to do this with a more extensive Sonos multi-room system, such as the Sonos Era 300 or Sonos Five.
Sonos says nothing about the power and other technical details of the speakers, as usual. We will therefore mainly have to rely on our listening experience and in that respect we are satisfied: we were already a fan of the Sonos One and this Era 100 makes it just that little bit better. It's just a pity that the suggested retail price has gone up by €50: the Sonos One was still €229 (and even less a few years ago), but for the Era 100 you will pay €279 in the Sonos shop must pay. Fortunately, there are regular promotions, so you will undoubtedly be cheaper soon. So a matter of patience.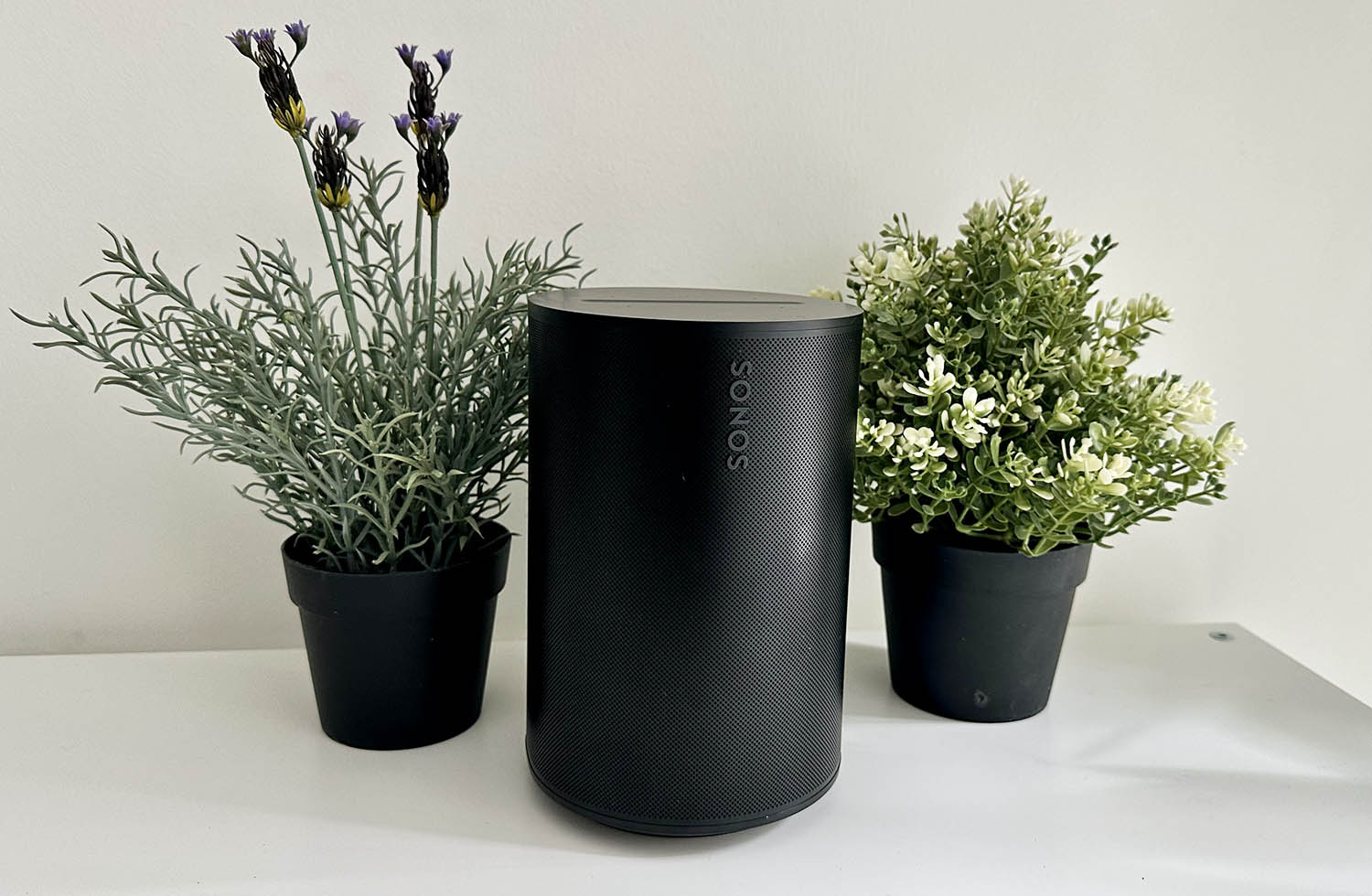 Sonos One or Sonos Era 100?
If you are about to buy a new speaker, the choice is still quite complicated. The Sonos One has been on the market longer and a lot cheaper. This model will also remain in the range until stocks are exhausted. Hopefully it means you'll be able to find some pretty sharp deals on the Sonos One soon. That makes it attractive to choose the predecessor, but… it is an outgoing product and will receive shorter updates. There will be hardly any bargains to be found for the Sonos Era 100 in the near future, but you can use it for longer. In addition, this speaker has better audio characteristics and is a better choice if you like songs with a lot of bass.
Score
8.5
Sonos Era 100
€279
Benefits +
Now with stereo sound
Clear and detailed sound
Sound gets good distributed throughout the room (270 degrees)
Many connectivity options (Bluetooth 5.0, WiFi 6, 3.5 mm, AUX (adapter required)
Quick Tune and Trueplay for optimally adjusting audio on space
Recycled plastic (48%)
Disadvantages –
Higher MSRP than Sonos One
Use of USB-C port requires paid dongle
Separate Ethernet port has been replaced by USB-C
Connecting iPhone to USB-C port does not work
View at Coolblue View at Sonos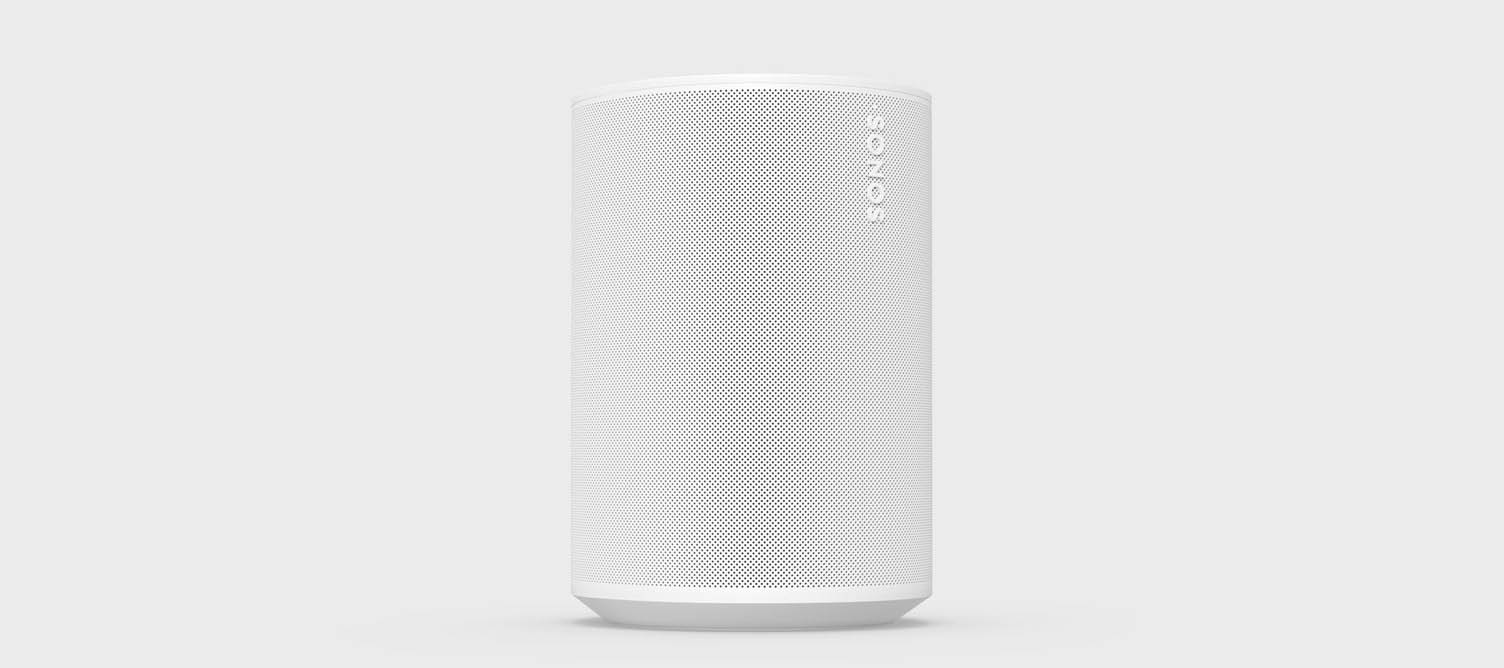 < /p>
Conclusion Sonos Era 100 review
The Sonos Era 100 is a logical successor in design to the recently released Sonos products – and it is also produced in a more sustainable and environmentally friendly way. The appearance is elegant and unobtrusive, especially if you choose the black variant. This is a speaker without shiny logos or contrasting details. The changed user interface including a 'volume slot' on top do not attract attention.
However, the main news is on the inside, with improvements such as stereo sound, more bass, easier tuning and Bluetooth. Too bad the Ethernet port is gone and you have to purchase a paid adapter for Ethernet and the newly added AUX option. Nevertheless, the Era 100 is a significant improvement over its predecessor and theé speaker you need to get started with a Sonos system.

Buy Sonos Era 100
The Sonos Era 100 will be available from March 28, 2023 at various retailers, including Sonos itself. You pay the suggested retail price of €279. If you want to buy two pieces right away, we've found a nice deal for you at Hifiklubben: you pay €530 for a set of two, instead of €558.
Continue you can also visit these stores:
View at Bol.com
View at Hifiklubben
View at Coolblue
View at Mediamarkt