macOS Ventura 13.3 has been released for Mac users. This is a medium-sized update that includes a number of minor improvements and additions, including the new emoji. There are two separate updates for older Macs.

Editors iCulture.nl – March 27, 2023, 7:00 PM
· Last updated: 21:16 whatsappfacebooktwittertelegramlinkedinmailprint
macOS Ventura 13.3 available
Apple has been testing macOS Ventura 13.3 for the Mac for the past few weeks. No major changes were discovered during the beta period, but we do know that Apple has been tinkering with improvements behind the scenes and adding new emoji. These are the same new emoji as in iOS 16.4, including the jellyfish, maracas, donkey, and goose.
In addition, this update brings back the previously released (and rolled back) HomeKit architecture update for the Home app. You can perform the update in the Home app settings, also in iOS 16.4 and iPadOS 16.4. The update was supposed to make HomeKit accessories more responsive, but users started experiencing problems shortly after the update was released in December. For example, a home could no longer be shared with other users, so Apple decided to withdraw the update. So now a second attempt follows. If you want to watch the cat out of the tree for a while, you can. The update is not mandatory.
See also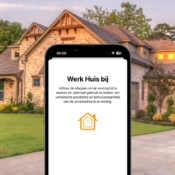 Apple's HomeKit architecture update: Apple makes another attempt in iOS 16.4 [FAQ]
Apple released a separate update to HomeKit in December 2022, featuring a new architecture. This update has been withdrawn, but a new attempt will follow soon, most likely in iOS 16.4. The renewed HomeKit architecture was supposed to provide improved performance. What should you do if you already have the update and what is the update actually good for?
Also macOS updates for older Macs
For the older Macs, Apple has released macOS Monterey 12.6.4 and macOS Big Sur 11.7.5, also two major security updates. So update your Mac as soon as possible, because according to Apple, the vulnerabilities were actually exploited.
Download macOS Ventura 13.3
You download macOS Ventura 13.3 via System Settings, just like iOS . You can therefore download this update as follows:
Go to System Settings.
Click on General > Software update.
The Mac will now automatically check for the latest version. Click Download and Install to download the update.
You can also adjust the settings so that it automatically searches for the latest versions. You can read more about installing a macOS update in our article.
See also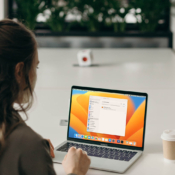 How to install a macOS Ventura update (and earlier versions)
If When a new version of macOS Ventura becomes available, you naturally want to update immediately, but what are the different options? In this tip we explain how updating your Mac works, also for earlier macOS versions.
Note: keep the responses on-topic, concrete and clear for others. Personal status updates on whether your download started/successful add nothing to the discussion. It may also take a little longer before the update is visible. You do not have to report this either. These comments will be deleted.