"100 percent fruit, 100 percent fair" – this is how GEPA advertises its fair trade products. A visit to two small orange farmers in Brazil shows: The cultivation of Fairtrade oranges is just about enough for survival.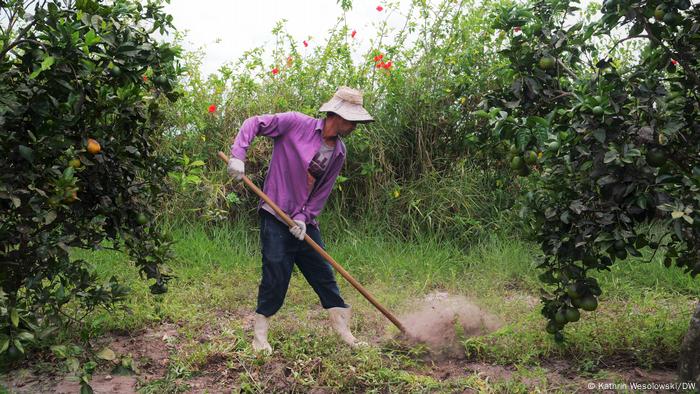 Jairo de Souza Rios works in the blazing sun on his organic orange field.
Juicy rose apples, guavas and oranges – these are just three of the 45 types of fruit that Jairo de Souza Rios grows on his land. His farm covers 3.6 hectares of land, which seems like a small paradise for lovers of juicy organically grown fruits. But for the small farmer, his land means above all hard, low-paid work – despite the Fairtrade certificate.
De Souza Rios has had the certificate for thirteen years, which promises a fair price for farmers and allows the supply chain to be completely traced. "Recently the price wasn't fair anymore," says the 39-year-old, who lives on the farm with his wife Evelyn and wishes to have children with her. De Souza Rios explains that there is very little money left over for life. For him it is important to practice organic farming. But the slightly higher price for organic oranges than for conventionally grown oranges is hardly worth it.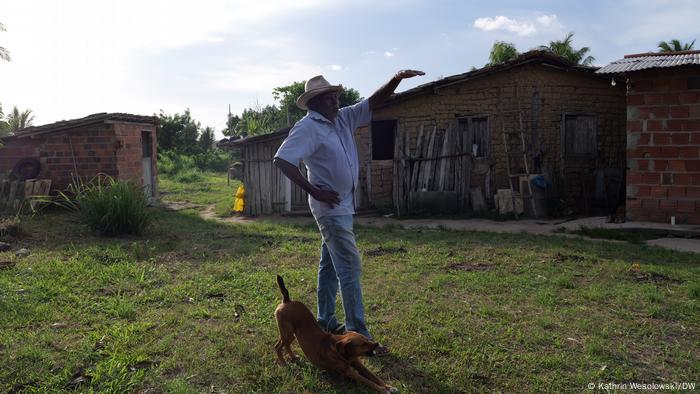 < p>Nelson Borges da Cruz also grows Fairtrade oranges on his land.
Jairo de Souza Rios organizes himself with 79 other members in the smallholder cooperative Coopealnor. The farmers harvest the oranges, which the cooperative then processes into orange juice concentrate together with the Tropfruit company and sells to the European Society for the Promotion of Partnership with the Third World ( GEPA), among others. The smallholders decide for themselves whether they want to cultivate organically or conventionally – GEPA buys both qualities. GEPA currently pays USD 2,315 for a ton of conventional concentrate and USD 3,900 per ton for organic orange juice concentrate. The money is then divided among the farmers.
Small farmers who grow organically end up getting more money than conventional farmers – but that wouldn't really pay off, explains Jairo de Souza Rios. "What costs me 20 to 30 working days as an organic farmer would cost me less than a day's work as a conventional farmer," says the Brazilian, squinting against the sun. He has a tractor, but for organic farming he has to do most of the work by hand. Today the thermometer shows 31 degrees in the shade, it's even hotter in the sun.
Insufficient yield of Fairtrade oranges
Nelson Borges da Cruz's farm is just a few minutes' drive from his colleague's. The 75-year-old cannot make a living from the production of his Fairtrade organic oranges. "The money I earn just helps maintain the farm," he explains. He only survives on his additional pension. Borges da Cruz's farm is 3.5 hectares – but its production is very low. Also because the farm is very old.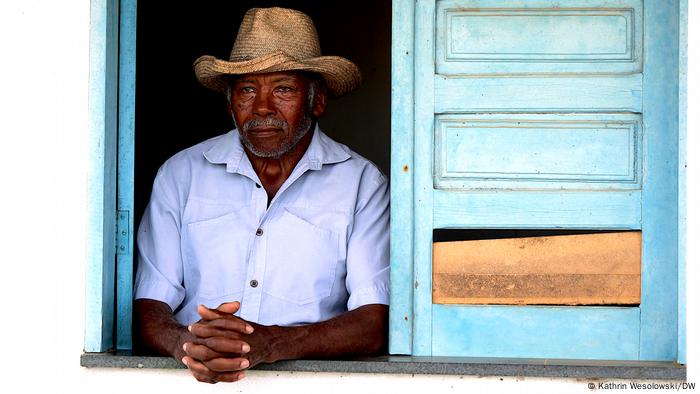 Nelson Borges da Cruz is proud of organic farming to operate.
Conventional cultivation might help him increase his yield. But he is convinced of organic cultivation and does not want to use any pesticides. "When I walk through my field, I'm not afraid of contamination. I can eat oranges, jackfruit, coconut," explains Borges da Cruz. "With our fruit we help to make everyone healthier."
Cost increase by up to 80 percent
Not far from the two farms is the headquarters of the cooperative, where thousands of oranges are being sorted by machines and people. There, the administrative coordinator of the cooperative, Aldo Souza, chats with his colleagues. He is in direct contact with GEPA, which has its headquarters in Germany, in Wuppertal in North Rhine-Westphalia.
In principle, Souza is satisfied with the Fairtrade certificate, but is now demanding higher prices from the Fairtrade Company. "The minimum price is too low for us because production costs have increased. With the price we are currently getting, our families' income has decreased. So we need compensation to improve that," he explains.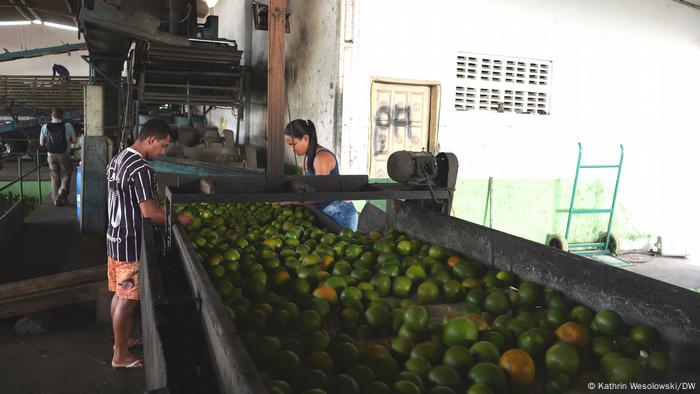 Oranges are sorted at the cooperative's headquarters.
Due to the war in Ukraine and inflation, the exchange rate against the US dollar has fallen enormously. And the expenses that farmers have to put in before actual production have increased by up to 80 percent, says Souza. The small farmers with little land in particular could not really live off the fair trade prices at the moment.
Some farmers would even have to take on other jobs in order to survive, says Souza. And there is a rural exodus among the children because the farms are not sufficient to survive.
In 2023 GEPA will not buy any orange juice concentrate
DW emailed GEPA to the statements made by the smallholders. There is nothing standing in the way of adjusting the price, the Fairtrady company replied. This new price will be negotiated together with the cooperative and will be paid from 2024. Because in 2023, GEPA will not even buy any orange juice concentrate from smallholders. "Unfortunately, we cannot buy from Coopealnor this year due to lower sales. Background: In recent years, due to the pandemic, not so much orange juice and lemonade could be sold. Orange juice concentrate is still stored," writes GEPA.
The cooperative informed DW that GEPA had already informed them about this in 2022. That's why she has now positioned herself more broadly and found even more additional buyers for her orange juice concentrate. Meanwhile, the two smallholders, Nelson Borges da Cruz and Jairo de Souza Rios, will continue to struggle to survive. Nelson Borges da Cruz clearly formulates his wish for the future: "I want to produce more and earn more money. I want a better life for myself and my family."