Apple has already shown the upcoming mixed reality headset to a group of 100 top executives in an extensive demo. This indicates that the introduction is near. But part of the Apple workforce remains sceptical.

Gonny van der Zwaag | iCulture.nl – 27 March 2023, 9:04 whatsappfacebooktwittertelegramlinkedinmailprint
Product demo in Steve Jobs Theater
Apple is finally entering a new product category after many years. The mixed reality headset is coming – and the announcement now seems very close. Apple is said to have demonstrated the headset to the top 100 top people in the company. This happened at the Steve Jobs Theater with an expensive demonstration that was described as "polished, flashy and exciting" is described. Most of those involved had already seen the product, reports Mark Gurman of Bloomberg. But this time it was a very extensive demo of all possibilities.
"It was different this time", Gurman writes. "Previous demonstrations have been more modest, intended to show progress and encourage those involved to continue development. The most recent preview took place at the Steve Jobs Theater, suggesting a public reveal is imminent." Gurman also reports that some management is aware of the many challenges that come with Apple trying to enter a new product category.


Staff are skeptical about headset
An article by the New York Times shows that there is doubt on more levels. The newspaper spoke to eight former and current employees, who wished to remain anonymous. They are concerned about the high price of around $ 3,000 and also wonder whether there is a market for it and whether the product is useful enough. It often happens that a new product starts a bit more difficult at first, but this time it would be different. "Critical employees wonder if the new product is just a solution, looking for a problem". While the iPod made it easy to take hundreds of songs with you and the iPhone combined a music player and a telephone, this is less clear with the headset.
Some employees have therefore left, particularly from the design team. After the departure of Jony Ive in 2019, his successor Evans Hankey has also announced his departure. Earlier, three key figures left the design team. No new head of industrial design has been hired since then, and development of the headset would now be in the hands of a team of engineers led by Mike Rockwell. Recently there were rumors that the design team thinks it's still too early to release the headset, but that Tim Cook pushed for a quick release.
See also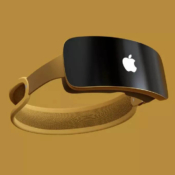 Rumor: 'Tim Cook wants to release headset too early'
Apple CEO Tim Cook is said to have pressured his company to release the first-generation mixed reality headset this year. However, Apple's design team thinks it's too early.
Apple will likely unveil the headset at the Worldwide Developer Conference (WWDC) in June. Production has already begun, according to New York Times sources, and Apple is still aiming for a June release. Not much is known about the appearance, although various images and possible parts have been leaked. It could be a headset that looks like ski goggles, which is connected via a cable to the battery, which you have to put in your pocket. The first model is not intended for the general public, but for developers. A cheaper version could follow next year.