This weekend is the day: summer time starts and that means that the clocks go forward one hour. It ensures that it stays light longer in the evening. Need to change the clock on your iPhone and iPad? Not always! If you set everything up correctly, the iPhone will automatically switch to daylight saving time.
Summer is coming and that means: the clocks go forward another hour. Fortunately, you don't have to manually set daylight saving time on your iPhone. In this tip we explain how to ensure that the iPhone automatically switches to summer time when the time comes. You really don't have to set the clock forward an hour yourself. Useful!
Daylight saving time on iPhone and iPad
Summer time starts in March, which means that the clocks go forward one hour. You can therefore sleep an hour less. At 2am the clock moves forward one hour and if you have an analog watch or an old fashioned clock it means you have to adjust the clock manually. This is not necessary with the iPhone and iPad: the clock is controlled remotely, with Apple ensuring that the correct time is always displayed. This time depends on your time zone.
It is therefore smart to check whether all settings are correct, so that you do not have to worry about anything else:
Go to Settings > General.
Tap Date & Time. Check whether the time zone is set to Amsterdam or another city near you.
Turn on the switch under Set automatically.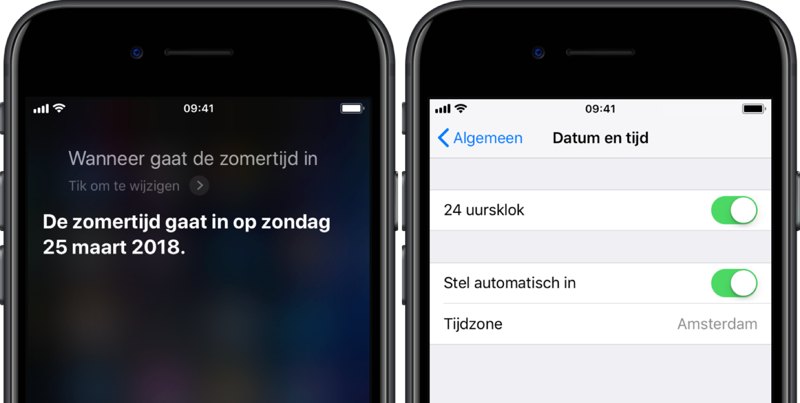 Do you also have an Apple Watch? Then the time will also be automatically adjusted there, based on the time on your iPhone. So you don't have to do anything to set your Apple Watch to summer time.
Daylight saving time: when again?
Summer time runs in Europe from the last Sunday in March to the last Sunday in October. After that, winter time starts. It means that the clock is moved forward one hour at 02:00. Below you will find the days on which DST will start in 2019 and subsequent years:
DST 2021: March 28, 2021
DST 2022: March 27, 2022

< li>DST 2023: March 26, 2023
Please note that it is not possible to set reminders between, for example, 02:00 and 03:00 AM, from Saturday to Sunday. So keep that in mind if you have something planned on the night that summer time starts.
Daylight saving time vs. summer time. Daylight Saving Time
In the US and other regions worldwide, summer time may start at a different time, so that the time difference between the Netherlands and the American west coast is no longer exactly 9 hours. Keep this in mind if you want to watch an Apple keynote: this normally starts at 7 p.m., but when European summer time is not synchronized, events in the US often start at 6 p.m. Dutch time.
And don't forget when the summer is over… set winter time on iPhone and iPad!
See also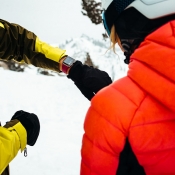 How to set winter time on your iPhone, iPad and Apple Watch
Winter time is set automatically on your iPhone and iPad set. In this tip you can read how you can check whether everything is set correctly for summer time and winter time, so that you no longer have to worry about it.