Fitbit has been making a lot of changes recently, both positively and negatively. Some functions have simply disappeared, while previously paid functions can now be used by more people. But you do need a recent iPhone for all this beauty.

Gonny van der Zwaag | iCulture.nl – 26 March 2023, 15:00 whatsappfacebooktwittertelegramlinkedinmailprint
People who have an older iPhone can no longer update their Fitbit. The app now requires iOS 15 or later, which means that you need at least the following:
iPhone 6s (2015)
iPhone 6s Plus (2015)< /li>
Original iPhone SE (2016)
For comparison: Apple's Pages, Numbers and Keynote require a minimum of iOS 15.
No more updates
The mentioned devices can still be updated to iOS 15, but their predecessors cannot. If you have an older device, you cannot use version 3.77 of the Fitbit app. Incidentally, the earlier devices no longer receive normal updates from Apple (only security updates), so you may have already gotten used to the fact that some apps no longer work properly. You can still use these iPhones if you don't set too high standards and keep in mind that you won't get any new features. What you're also missing out on are the new features of Fitbit. Using a new fitness tracker can also cause problems.
You need the Fitbit app not only to pair, but also to view your daily activities, exercise and body values. You will see a notification in the app "that the Fitbit app v3.77 requires at least iOS 15" and "that you need to update your iOS version to get full use of the app" to be able to make. That only works if you have one of the devices mentioned. Other health accessory app makers don't continue to support their apps indefinitely either. For example, Withings' Health Mate app requires iOS 14 or newer. In fact, these are exactly the same devices, because with iOS 13/14/15, no devices were dropped for many years. The Withings app therefore also requires iPhone 6s and newer.
What many more people are concerned about is whether WhatsApp still works on older iPhones. There's good news on that point, because you currently need iOS 12, and that goes back to the iPhone 5s. It's quite a change at Apple itself. You can use the Podcasts app on iOS 10, but iMovie and Clips require iOS 16.
See also

< img src="/wp-content/uploads/66fe756cdbdebbff534dd18183f1e60b.gif" />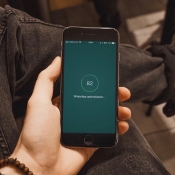 Will WhatsApp still work on my (older) iPhone?
Are you still using an older iPhone to stay in touch with friends or family via WhatsApp? In this article you can read which iOS versions and devices are still supported.
For iPhone users who have been loyal to their devices for years, Fitbit's decision is a blow. Upgrading to a newer model is not always an option for everyone.
If you are an iPhone user with an older device and are affected by Fitbit's decision, there are a few options available to you. One of these, of course, is upgrading to a newer iPhone model that supports iOS 15 or later. The other is switching to a different fitness tracker brand that supports older devices.
Alternatively, you can also keep using your Fitbit tracker and the older version of the app. However, you will no longer receive updates or new features, and your app may become obsolete over time.
Like this article? Subscribe to our monthly newsletter and never miss out!