Last fall, Nanoleaf announced Matter support for the smart bulbs in the Essentials line. Now the time has come, with lamps equipped with an A19, BR30 and GU10 fitting, a recessed spot and a light strip.
Gonny van der Zwaag | iCulture.nl – 23 March 2023, 8:26 whatsappfacebooktwittertelegramlinkedinmailprint
Nanoleaf Essentials now with Matter
Previously, the Nanoleaf Essentials products were already suitable for HomeKit and Thread. With the support for Matter, they become even more versatile. The company announced the news in a blog post, which mainly discusses Matter's capabilities. As you know, Matter is a new standard for smart homes, the result of a collaboration between Apple, Amazon, Google, Samsung and others. Thanks to Matter, multiple platforms and protocols work together. So it doesn't matter if you have accessories that are suitable for HomeKit, Google Home, Amazon Alexa and the like.
This concerns the following products:
Lamp with E27- socket – €19,99
Set of 3 lamps with E27 socket – €49.99 (coming in April)
Set of 3 spotlights GU10 – €49.99 (later this year)
Lightstrip – €49.99
Recessed spotlight – €34.99 (later this year)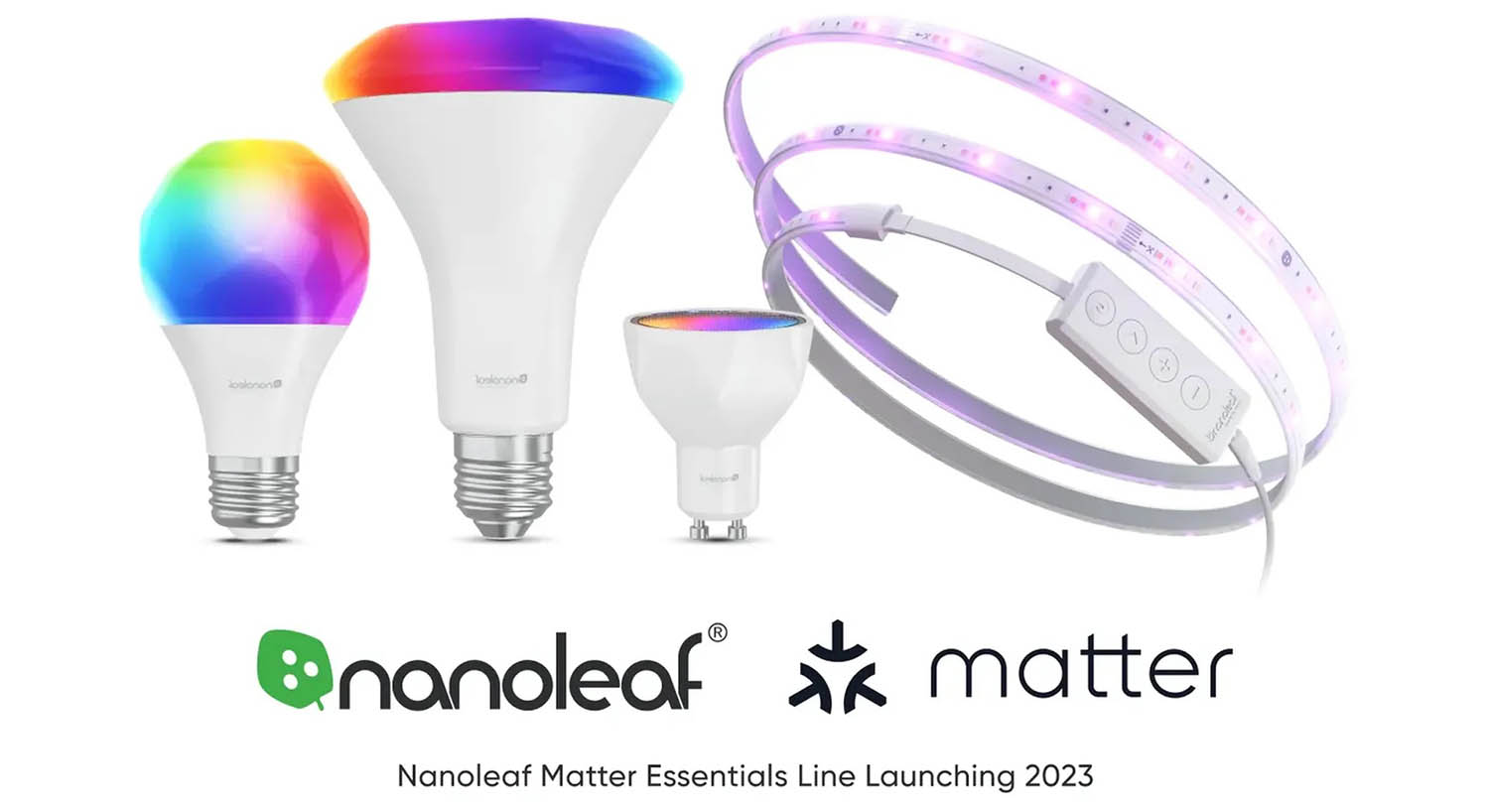 From left to right: A19, BR30, GU10 and lightstrip.
You can set them to 16 million colors or different shades of white with a color temperature between 2700 and 6500K. For HomeKit users, Matter works the same as you are used to. If you only have HomeKit products, it adds little, but if you have a household with iPhones and Android devices or accessories that work with other protocols, it can be a godsend. You can then control your Matter lights from any device.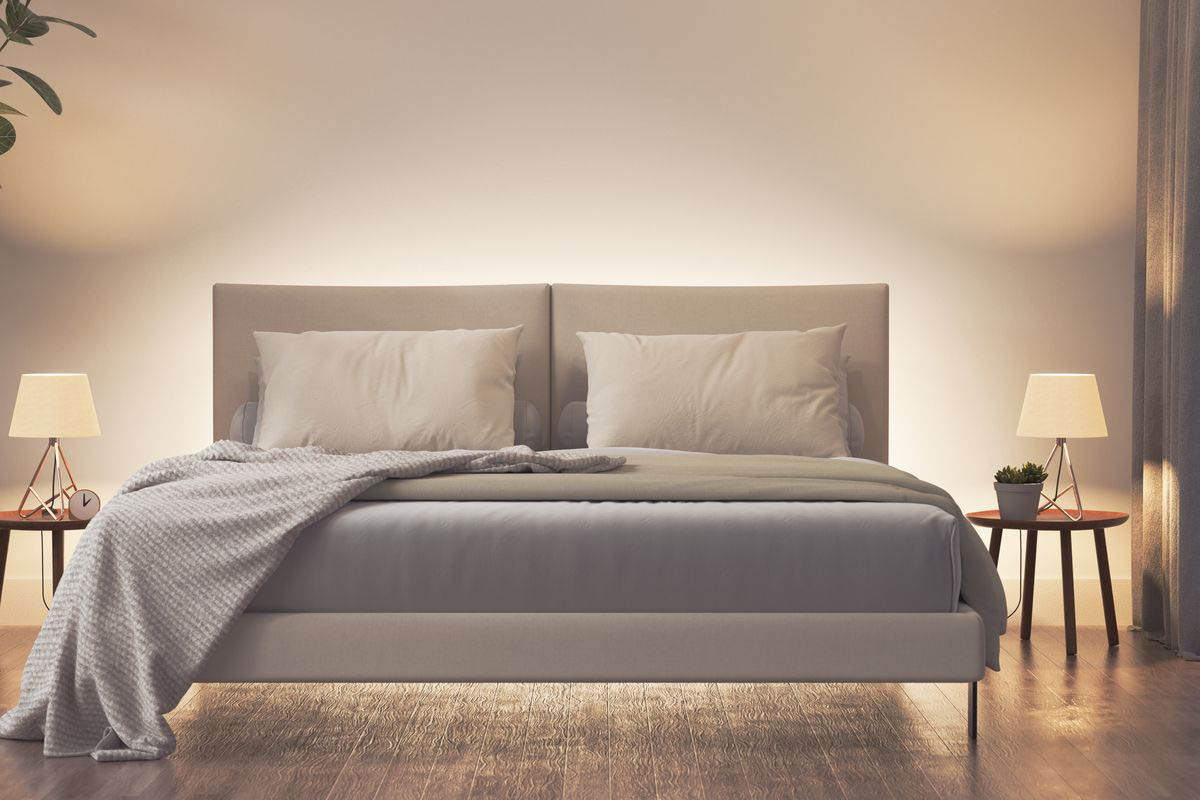 The Nanoleaf Essentials use Thread for the connection, for more stability. You operate it from the Nanoleaf app, Apple's Home app or any other app that is suitable for it. At Nanoleaf itself you will find useful scenes, tailored to activities such as working and relaxing.
Nanoleaf has also promised to release an over-the-air update to add Matter support to the already existing light panels and lamps.
Read more about Nanoleaf or view the prices of the previous Essentials lamps below. If you want Matter support, you have to pre-order the just-released variant.
See also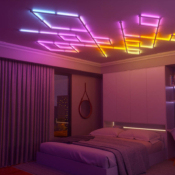 Everything about Nanoleaf, the smart light panels with HomeKit
Nanoleaf is a manufacturer of smart light panels that you can stick to the wall. The light panels are available in various shapes, including triangles, squares and hexagons. This guide shows you which products are available and what you can do with them.