In the fight against inflation, the US Federal Reserve has once again moderately increased the key interest rate – by 0.25 percentage points. In its announcement, the Fed also addresses the current banking crisis.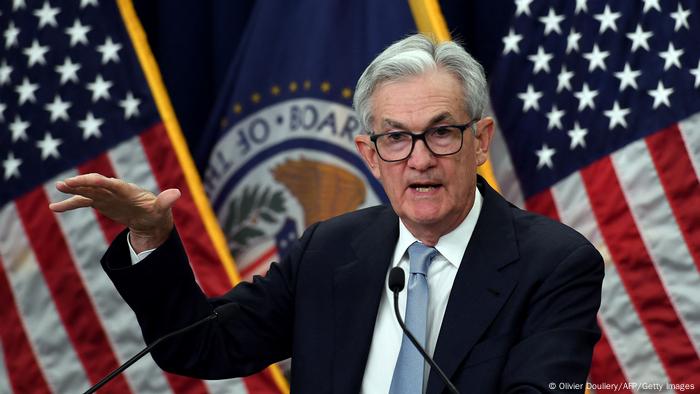 Fed Chairman Jerome Powell explains the Fed's new interest rate decision
With the ninth interest rate hike within a year, the new interest rate range is between 4.75 and 5.0 percent, as announced by the Federal Reserve (Fed) in Washington. This is the highest level since 2006.
Federal Reserve Chairman Jerome Powell made it clear that the Fed would raise interest rates even further if that were necessary. At the same time, the recent bank defaults are expected to curb demand could have an effect similar to interest rate hikes. "This basically means monetary policy has less work to do," Powell said.
"The US banking system is healthy"
In view of the collapse of the Silicon Valley Bank (SVB), the Fed tried in its announcement to boost confidence in the sector. "The US banking system is healthy and resilient," it said.
At the same time, Powell emphasized that supervision and regulation of banks must be strengthened. "The management of the Silicon Valley Bank failed badly." The collapse of the regional bank in California almost two weeks ago caused considerable turbulence in the banking sector and on the stock exchanges.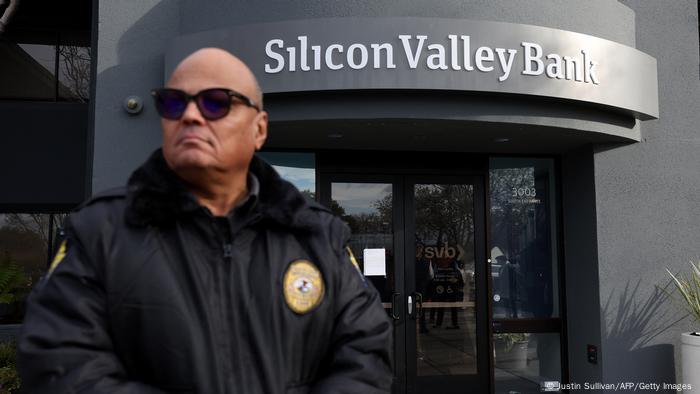 Security in front of the Silicon Valley Bank building in Santa Clara, California
A number of other banks in the US and Europe have now gotten into trouble. In Switzerland, it hit the big bank Credit Suisse, which has since been bought by its competitor UBS.
Heavy increase prevented
The Fed had to take the banking crisis into account when making its latest interest rate decision, because a sharp hike in interest rates could have exacerbated the sector's difficulties. In the fight against high inflation, the central bank had already raised the key interest rate eight times in the past twelve months. Some analysts had expected that the Fed could now take a break from raising interest rates.
The central bank has now continued to raise interest rates. However, as in February, it left it at an increase of 0.25 percentage points. Powell had hinted a few days before the SVB collapsed that the hike could be bigger.
Inflation in the US was high last year as a result of the coronavirus pandemic and Russia's war of aggression against Ukraine increased. In June 2022, the inflation rate reached 9.1 percent, a 40-year high. Inflation has since fallen significantly and was most recently at six percent. However, this is still well above the target of two percent.
gri/bru (afp, dpa)