With Apple Music you can take out a family subscription for up to six people. In this guide you can read how it works, what restrictions there are and how to set it up.
Apple offers the Apple Music music service the option of taking out a relatively cheap family subscription. For €16.99 per month, the whole family (up to six people) can listen to Apple Music, with everyone having their own account. Here you can read how to set it up and what the limitations are. You can also take out a Spotify family subscription if you find this service more attractive.
Family or individual?
Free trial period
Close
You need this
Add family members
Pros and cons
Tips for Apple Music family sharing
It is important to know that you cannot take out the Apple Music family subscription until you have enabled Family Sharing. You can read more about this in our separate guide, which also explains how you can share other Apple services, purchases, appointments and photos within the family.
Also see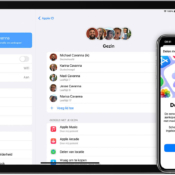 Family Sharing: Share purchases and information with family members < /h3> Family Sharing allows you to share apps, music, and locations within a family. How do you set up Family Sharing and what are its capabilities and limitations? In this explanation you can read everything about Family Sharing for iPhone, iPad and Mac.
Apple Music with family or individually?
Individual membership of Apple Music costs $10.99 per month, while a family costs $16.99. It can therefore quickly be done if you have a household of two or more people and share the costs with each other. It can also be a solution for student houses and residential groups to share a cheap music subscription together. However, it has more consequences than sharing a Netflix or Spotify subscription together. At Apple, everything is tightly connected to iCloud and Apple IDs, which means that all kinds of other functions are linked together when you turn on Family Sharing. This way you use one payment method together; not only for Apple Music, but also for other purchases such as apps and books.
Within families this will usually not be a problem, but if you are with several adult people, it can be annoying that everything goes from the joint account. With a family subscription, everyone has their own playlists and favorite songs, so you don't get in each other's way.
Remember that Apple Music Family is also part of Apple One's family bundle. If you also want to share iCloud+ and Apple TV+ in addition to Apple Music, this will save you money. Apple One Family costs €22.95 per month. Learn more in our explanation of Apple One.
See also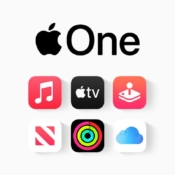 Apple One: the all-in-one bundle for Apple's payment services
Apple One is an all-encompassing bundle that includes several paid services from Apple be combined with each other. This way you save money on services that you already used.
Apple Music free trial for families
Sometimes you are eligible for a free trial of an Apple Music family plan. A standard trial period of one month can only be activated once per family. It is therefore not the case that every family member can always start a free trial period, so that you can continue to use it together as a family for a longer period of time without costs. There is also sometimes a free trial period for Apple One. Sometimes there are additional offers for free Apple Music, for example when purchasing a set of AirPods or HomePod, but that usually only applies to individual Apple Music subscriptions.
With the free trial you can try everything, including creating playlists, listening offline and creating your own radio stations. Each family member does this through their own account, so no children's music will appear in your recommendation list (unless you enjoy listening to it yourself). At the end of the period, this automatically turns into a paid subscription. If you do not want that, you must cancel the subscription shortly before the trial period ends. You can read how to do that here: This is how you can cancel your subscription to Apple Music. It's best to put a reminder or event in your calendar so you don't forget.
Be careful not to miss your trial period tooé cancel early, because then it will stop immediately and you will no longer be able to activate it.

If family members have already started an individual free trial, you can't add them to the family's trial. They will then have to wait their trial period is over. Only then can they join your Apple Music family subscription, if they're part of the family.
Create an Apple Music family plan
To take out a family plan for Apple Music, do the following:
Open the Settings app on your iPhone or iPad.
Tap your name at the top of the screen.
Tap Family Sharing and follow the further steps to set it up and add family members.
The next step is to subscribe to Apple Music. Click this link or go to the Music app and tap the Apple Music banner there.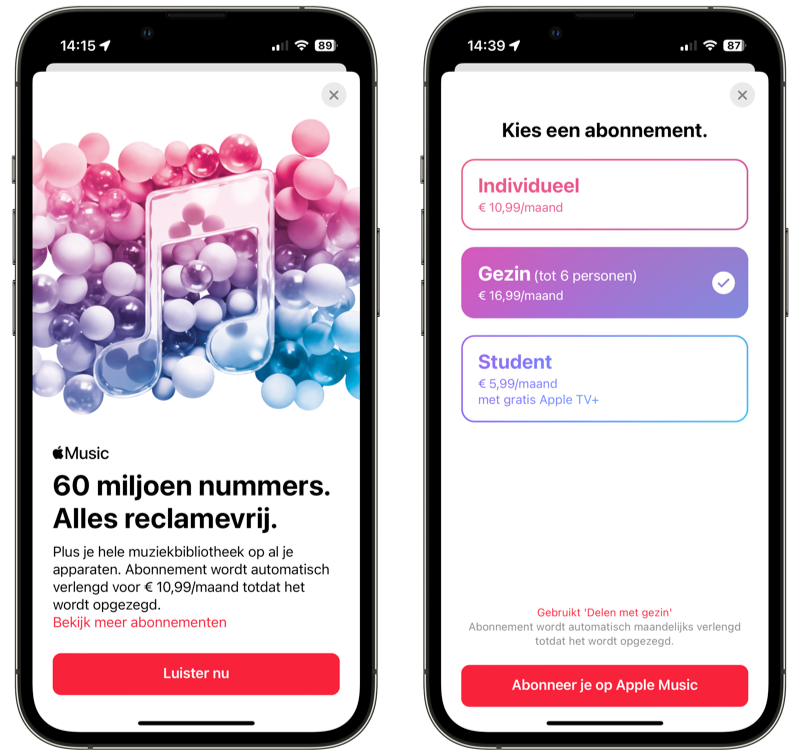 You will now receive a notification if you want to become a subscriber. Choose the Family option.
Log in with your Apple ID and confirm the subscription.
Do you want to subscribe to Apple Music Family via Apple One? Then follow the steps in our article on how to sign up for Apple One.
See also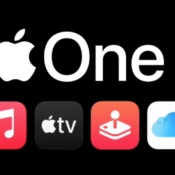 How to sign in and sign out of Apple One
Apple One is Apple's all-in-one bundle for various Apple services. How do you sign up for Apple One? We explain that to you in this tip.
Apple Music family subscription: what you need
To use the Apple Music family subscription you need:
Family Sharing with activated.
A credit card, PayPal account or other valid payment method.
Up to six family members in total with iPhone, iPad, HomePod, Mac or Windows computer.
In addition to credit card or PayPal, sometimes you can also pay via your phone bill, but this depends on your provider. iDEAL and iTunes gift cards are not possible as a payment method.
If everything worked out, you can exchange apps, music and other iTunes content from all family members. You can also exchange calendars, photos and other information within the family.
Apple Music is linked to Family Sharing
The Apple Music family subscription is linked to the 'Family Sharing' on iOS and macOS. Each family member has their own Apple ID and iCloud account to install apps, stream music, create playlists and mark music tracks as favorites. Others in the family can see what apps the family members have purchased (unless you hide them), but they won't see the family members' personal playlists.
With the Apple Music family plan, you can listen with six accounts at the same time and each account can install Family Sharing on up to ten devices (five of which are computers). So everyone can listen to their own favorite music on their own iPhone, iPad or Mac, without bothering the other family members.
Add Family Members in Apple Music
If you have a family plan, family members can use it as follows:
Make sure the family member is part of Family Sharing. If you haven't already done so, go to Settings > on the main user's device. your name > Share with Family and tap the plus at the top to invite someone.
Grab a family member's iPhone or iPad and accept the request to join the family.
Open the Music app.
You will now receive a message that your family is already using Apple Music. Tap the button to enable iCloud Music Library.
The family member can now use Apple Music.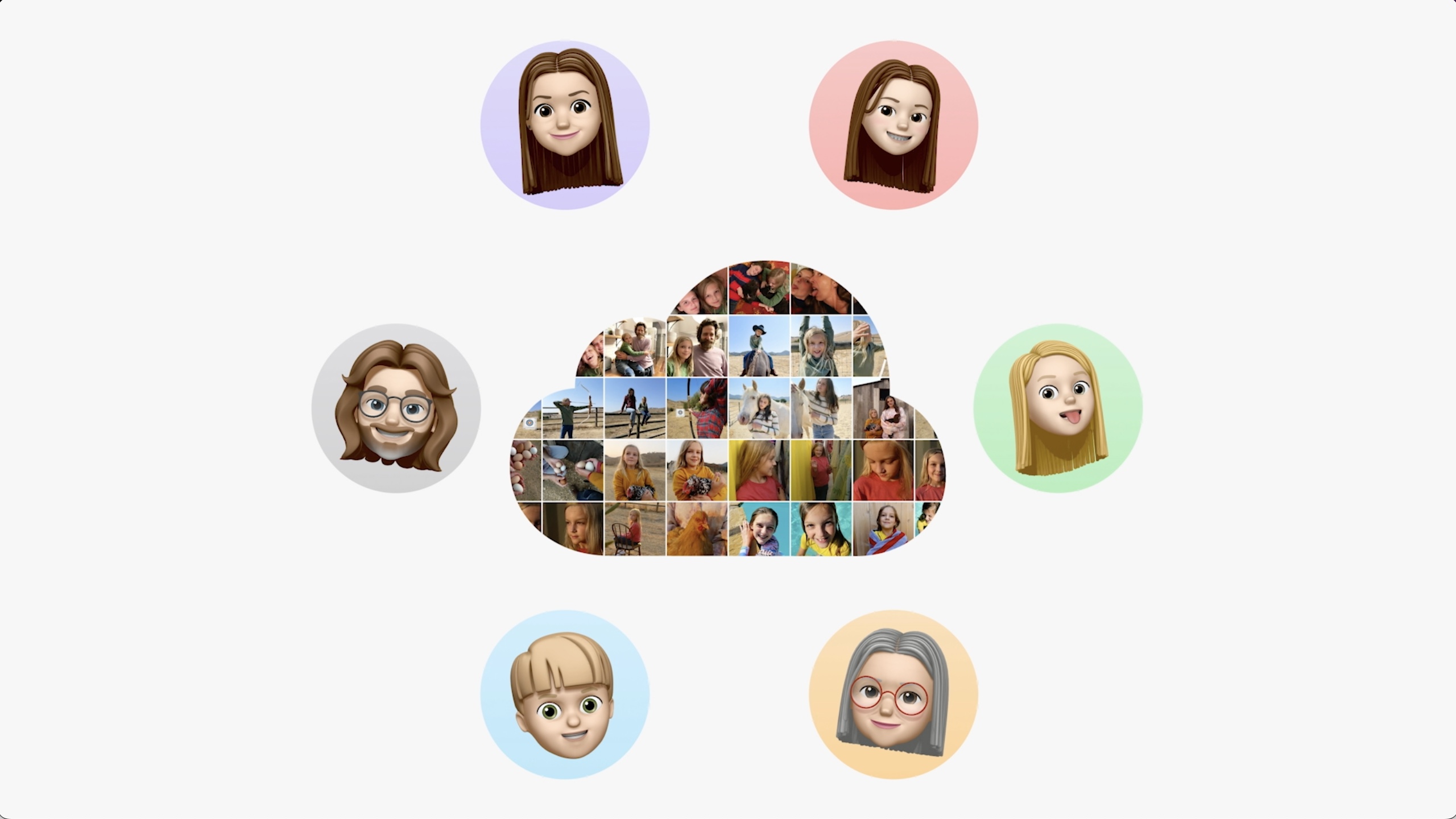 Pros and Cons of Apple Music Family Account
In short, here are the main benefits of an Apple Music family account:
Cheaper: For €16.99 (€22.95 via Apple One), six people can stream unlimited music. Individually it costs €10.99 per person.
Not everyone has to live at the same address: You can also add people outside your own household to Family Sharing and thus the Apple Music family subscription.
Each his own library: Everyone who is part of the family plan has his or her own music library.
Available everywhere: Each participant (six in total) can stream music on ten of his or her devices. Think of iPhone, iPad and Mac, but also HomePod and Apple Watch. Also works with Windows and Android devices.
All features, for everyone: Features such as music in higher sound quality and spatial audio and Apple Music Classical are available to all users who are part of the family plan.
There are also some disadvantages to an Apple Music family subscription:
Not easy to add extra members: You can't add someone to Apple Music individually, because it's done through the Family Sharing feature.
Family member can't easily leave Apple Music: Someone in the group doesn't want Apple Music use more, but switch to Spotify for example? Then they can't just unsubscribe from Apple Music without leaving the Family Sharing feature. Access to it is maintained, so you may also want to continue to share the costs.
Share part cost: The subscription is billed to the power user. If you want to share the costs, you have to arrange this yourself.
More tips for your Apple Music family account
Below you will find another a number of tips to get more out of your Apple Music family account.
Everyone has their own Apple ID. Make sure you sign in to Apple Music on each iDevice with the correct Apple ID so that everyone can create their own playlists and favorites lists. This way you prevent personal recommendations from getting into the soup. You can share the same Apple ID for purchases and iCloud synchronization with several people, but the question is whether you want to. This is probably only interesting for identical twins, who do everything together.
An Apple ID for children up to the age of 13 must be set up by the parents or guardian and can then be used as usual.
Share music with family members. Do you also buy music tracks outside of Apple Music? Then you can exchange them with other family members thanks to Family Sharing. You can find these songs in the overview of purchased music in the Music app. Make sure purchase sharing is enabled in Settings > your name > Family Sharing > Share purchases. Each family member can choose whether or not to share purchases.
You can share Apple Music playlists with others, whether or not they're part of your family.
Use voice recognition on the HomePod. If several people in the house are part of the Apple Music family subscription, it is wise to switch on voice recognition on the HomePod when listening to music. Thanks to the voice recognition on the HomePod, the speaker knows who is playing music, so that the music played only affects the account of the person who made the request. You can also play music that you like via Siri and consult your personal library.
See also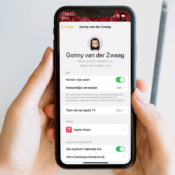 Here's how to enable voice recognition on the HomePod (mini) for multi-user recognition < /h3> The HomePod (mini) can recognize multiple voices, but you have to enable it. It works with anyone who has access to your HomeKit home. Read all about voice recognition on the HomePod here.