The Swiss authorities are urging the major bank UBS to take over the faltering rival Credit Suisse, as insiders report. This should also prevent severe shocks in the international financial system.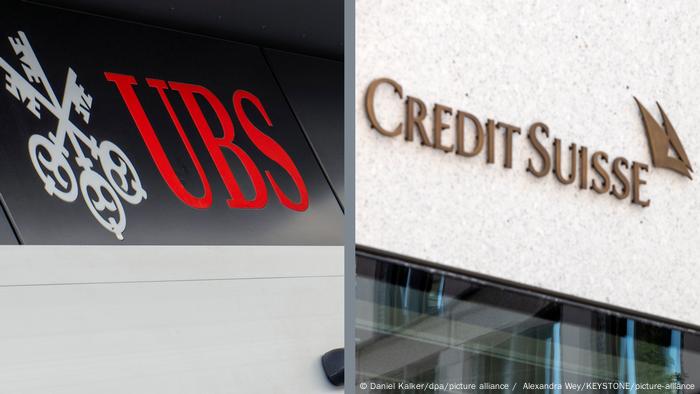 UBS and Credit Suisse are among the 30 banks worldwide classified as "too big to fail"
The major Swiss bank UBS is to swallow up its domestic competitor Credit Suisse (CS) – Details are being feverishly negotiated behind the scenes, they say. The prerequisite are billions of dollars in government guarantees for UBS. If there is a takeover, 10,000 jobs would have to be cut. The aim is to reach an agreement before the markets open on Monday morning, several people familiar with the matter told Reuters news agency.
The situation of the ailing CS had also called the government in Bern onto the scene on Saturday. Its seven members met for an extraordinary meeting, as the "Neue Züricher Zeitung" learned. Other officials and experts joined later.
Tough negotiations
Many points are still open – such as the question of what should happen to the Credit Suisse investment bank. Another sticking point is the planned downsizing, insiders reported. "The situation remains in flux, but there must be clarity by Monday," wrote one analyst.
According to the "Financial Times", the Swiss National Bank and the financial regulator Finma see a merger with UBS as the only option to stop the loss of confidence in Credit Suisse. The bank is the largest money house that got caught up in the collapsed US credit institutions Silicon Valley Bank and Signature Bank. Most recently, CS had to draw on emergency loans from the Swiss National Bank of up to 50 billion francs, the equivalent of almost 50.4 billion euros.
Can billions of Swiss francs save Credit Suisse?
A merger would create a European giant: UBS employs more than 72,000 people, Credit Suisse more than 50,000. Due to the high market shares in the home market, however, the question arises as to whether the competition authorities would wave a merger through at all.
wa/ust (rtr, dpa)