The album "Silent Tears" contains poems set to music by women who survived the Holocaust. It is the first Yiddish-language album to reach number 1 on the European World Music Charts.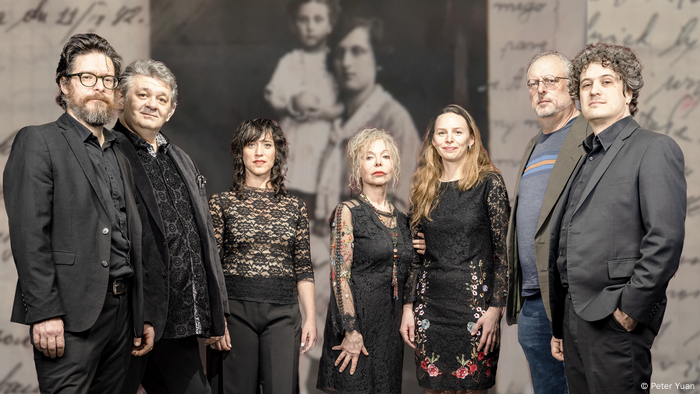 The team behind the Silent Tears album: Joseph Phillips, Robert Horvath, Aviva Chernick, Lenka Lichtenberg, Rebekah Wolkstein, Dan Rosenberg and Drew Jurecka
When Canadian psychologist Dr. When Paula David started her job as a social worker at the Baycrest Center, a Jewish assisted living home in Toronto, in the early 1990s, she had no idea what was to come. Although she was an expert in group work and trained in trauma therapy, she was the field was not as well developed then as it is today. The 14 old ladies she now met regularly for group sessions were all Holocaust survivors from Eastern Europe.
At first, the women did not want to talk about their childhood and youth. "They told me very clearly at first that they couldn't tell these stories because they didn't have the words." For more than a year, Paula David talked to the participants exclusively about their everyday life, their children and grandchildren. But many of the women were already showing signs of dementia, giving them a clearer view of their early, traumatic memories than of recent events. Finally "the dam broke", as David once said in a TV interview. Now that women trusted her, she heard stories that shook her deeply: human experimentation, torture, the loss of children or other close relatives, sexual abuse, appalling hunger, disease, and forced sterilization.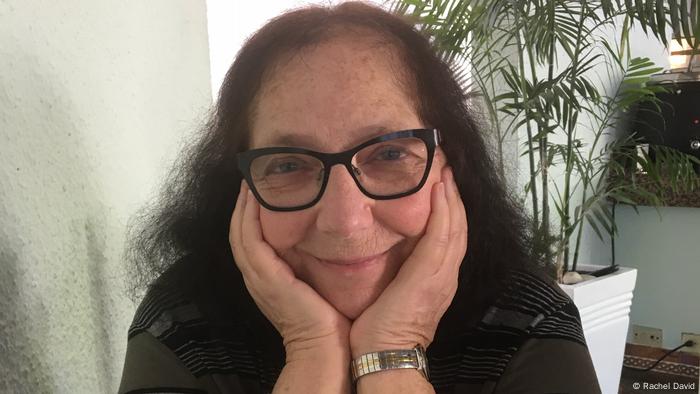 dr Paula David gives Holocaust survivors the space to talk about their trauma
Shameful topics
The women had not even told their closest relatives all of this until now – partly out of shame, partly because everyday life in their new home Canada had demanded their full attention. "That was the time before 'Schindler's List'. People didn't talk that much about the Holocaust. The topic was still shameful at the time," David told DW. Over time, the group became a tight-knit community. There have always been breakthroughs and setbacks. "It was often too overwhelming," says Paula David, "then it took a lot of cups of tea and we talked about other topics for a while."
David began to tape the reports and write them down at home. She noticed that the participants, none of whom were native English speakers, used syntax, melody and vocabulary in a completely different way than native Canadians would. "And infinitely more powerful than I can put it into words," says David. She wrote down the sentences and arranged them thematically. This is how poems came into being, which she recited to the group one day. The women couldn't believe they were hearing their own words. "One said: 'I can't even write, let alone poetry!'" When they understood that they were the poets themselves, it filled them all "with great pride".
The poems gave both the Holocaust survivors and Paula David a structure and an outlet. "We became poets," the psychologist recalls. The group sessions became an important fixed point in the women's lives, "for which they postponed family meetings and appointments with the hairdresser," as David tells DW.
Hidden in a wooden box for two and a half years
Many years later, in 2019, Paula David met journalist and music producer Daniel Rosenberg. At the time, he was studying the story of Molly Applebaum, who had met a fate similar to that of the ladies at the Baycrest Nursing Home. In 1942, at the age of twelve, Molly had started to keep a diary in Poland. In it she tells how she survived the liquidations in the Polish ghettos by living with a Polish farmer for two and a half years with her older cousin – hidden in a wooden box buried in a stable. The girls could only leave the box at night. They were covered with insects, lice and dirt. Molly's mother was shot in the Tarnow ghetto, and she never saw her little brother or stepfather again. Molly's diary "Buried Words" was published in 2017. Molly Applebaum is now 92 years old and lives in Toronto.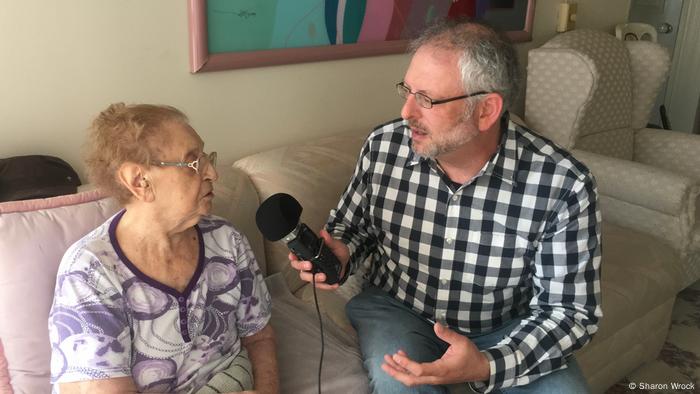 Music producer Daniel Rosenberg (right) with the Holocaust survivor Molly Applebaum
Rosenberg decided to make a music album out of Molly's journal entries and the stories of the Baycrest Center women. Not in English, but in Yiddish and Polish – the languages ​​the women spoke as children and teenagers. The music should also fit, so Rosenberg decided to work with Olga Avigail Mieleszczuk, the leading expert on Polish tango. Before the Second World War, tango was all the rage in Poland, and the genre even had its own style, with elements of klezmer and Romani music. That era ended with the outbreak of war. The famous lyricist Andrzej Włast and composer Artur Gold died in Treblinka.
Poems become songs
There are nine songs on the album "Silent Tears: The Last Yiddish Tango", four are original pieces from the 1930s by Artur Gold, the rest are new compositions by Rebekah Wolkstein and Oscar Strock. They were recorded by the renowned Canadian chamber orchestra Payadora Tango Ensemble and the accordionist Sergiu Popa. The lyrics by Molly Applebaum and the Baycrest group were sung by Lenka Lichtenberg, Olga Avigail Mieleszczuk, Aviva Chernick and Marta Kosiorek.
Canadian singer Lenka Lichtenberg can be heard on two of the tracks. She comes from Prague, her mother and grandmother were imprisoned in the Theresienstadt concentration camp, her grandfather died in Auschwitz. On her 2022 album "Thieves of Dreams" she processes the experiences of her grandmother, whose poems she discovered in a desk drawer of her former apartment in Prague. Lichtenberg has just won a Juno, the Canadian Grammy, for "Thieves of Dreams".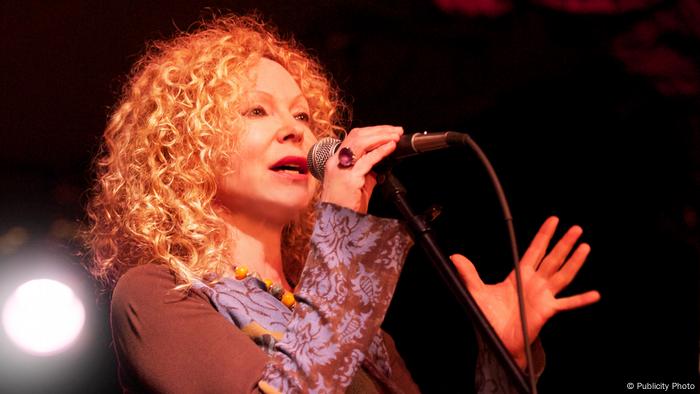 The Czech -Canadian singer Lenka Lichtenberg
Finding the right balance
Lichtenberg is a professional, but "Silent Tears" presented even her with major challenges, as she tells DW. Especially the piece entitled "A Victim Of Mengele". "I've been singing since I was nine years old, but I'd never heard such a terrible subject," says Lichtenberg. "I asked myself: How am I supposed to sing that?" For days she tore her hair at the piano to find the right way into the piece. Her goal was "the right balance", as she says: "to give the song what it needs in terms of emotion without being overwhelmed by his feelings". In the end she found just the right tone.
In March 2023, "Silent Tears" rose to number 1 in the European world music charts. International media such as CBC (Canada's state broadcasting company), Deutschlandfunk Kultur and ORF (Austrian broadcasting company) have reported on it. Daniel Rosenberg and Molly's daughter Sharon Wrock are overwhelmed: "80 years ago, when Molly was hiding under the farm floor and writing her diary, Hitler controlled all the radio stations. Now her words are in the form of songs in Austria, Germany, Belgium , Italy and many other countries. We broke down in tears trying to capture it."
Unlike Molly, the women from Paula David's first group are now deceased. But numerous subsequent groups have emerged from the original one. David is happy that the Baycrest Center group has found a new life with Silent Tears. Now the stories of women are being heard around the world – in the language they spoke as young girls, in words that had been violently taken from them for decades. "Silent Tears" is an important musical testimony – especially in view of the current increase in anti-Semitism.