Razer's newest mouse pad is made of etched tempered glass and is aimed at pro gamers with pro mice. In this respect, the Atlas is to be understood as a further step in a trend, because glass mouse pads are by no means a new phenomenon, but have so far clearly been assigned to a special niche.
2 kg glass should be kept away from the sun and heads
It is 450 × 400 mm in size, 5 mm thick, weighs around 2 kg and costs 120 euros. We're talking about a mouse pad made of tempered glass with an etched 2 micron texture and oleophobic coating on one side and non-slip silicone on the other. Razer promises excellent gliding capabilities with low drag, quiet operation and high resistance to scratches and dirt. Rounded corners and edges as well as an optimized tensile strength of the glass should protect against injuries, although the product page is not stingy with warnings.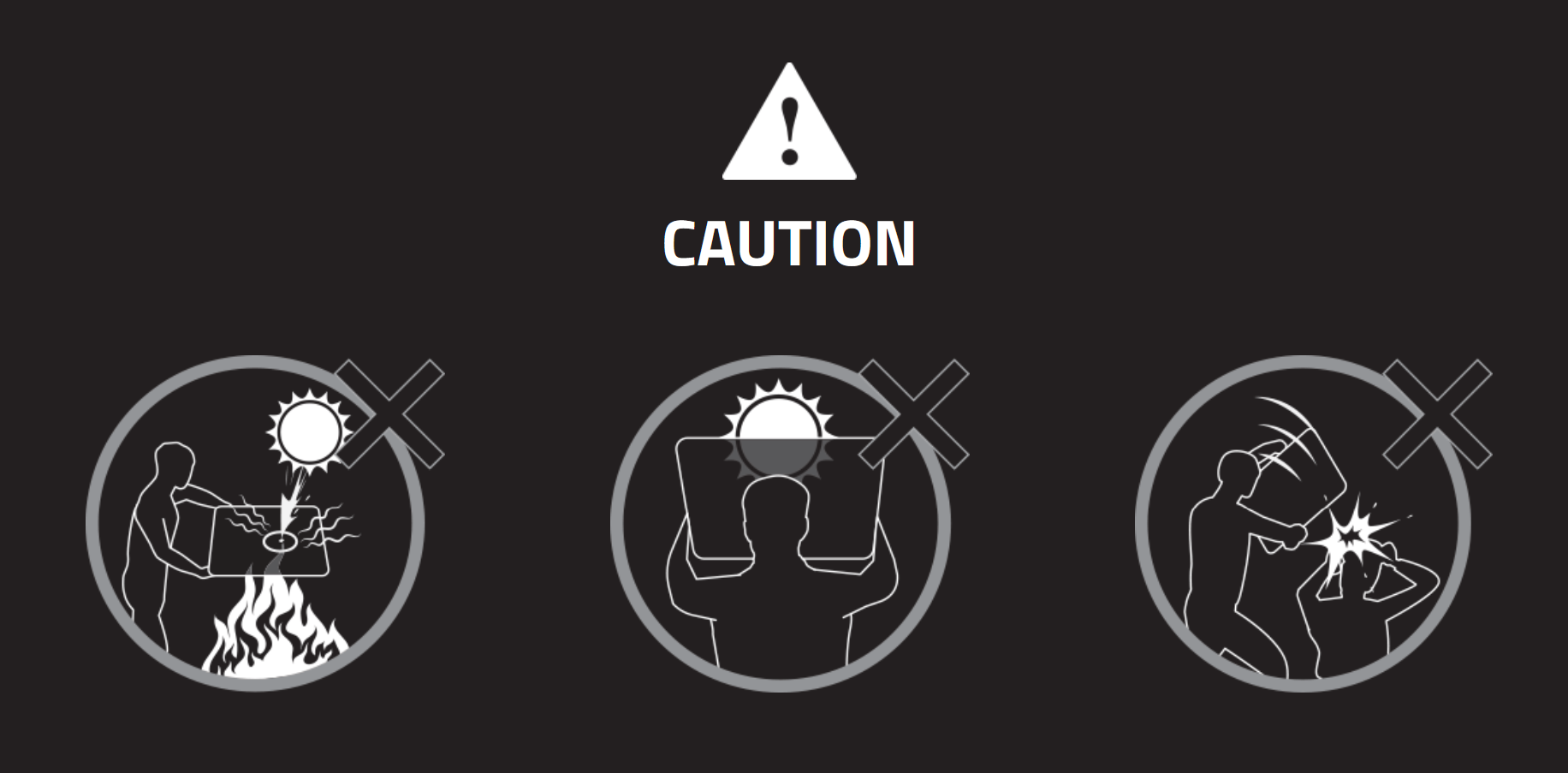 Razer not only warns that the optional black or white glass plate should not be exposed to direct sunlight, but also points out that the Atlas should not be used to hit other people on the head.
Glass mousepads are not new, but they are rare
Modern optical sensors in gaming mice are optimized for use on classic mouse pads made of microfibers or other materials with a micro-textured surface: In combination with mouse feet made of PTFE, this material allows good gliding properties on the one hand and also offers the right texture for optical LED scanning. However, for many years there have also been hard mouse pads made of textured plastic or glass, which tend to offer less resistance and friction and can therefore – depending on the player's preference – represent a superior choice.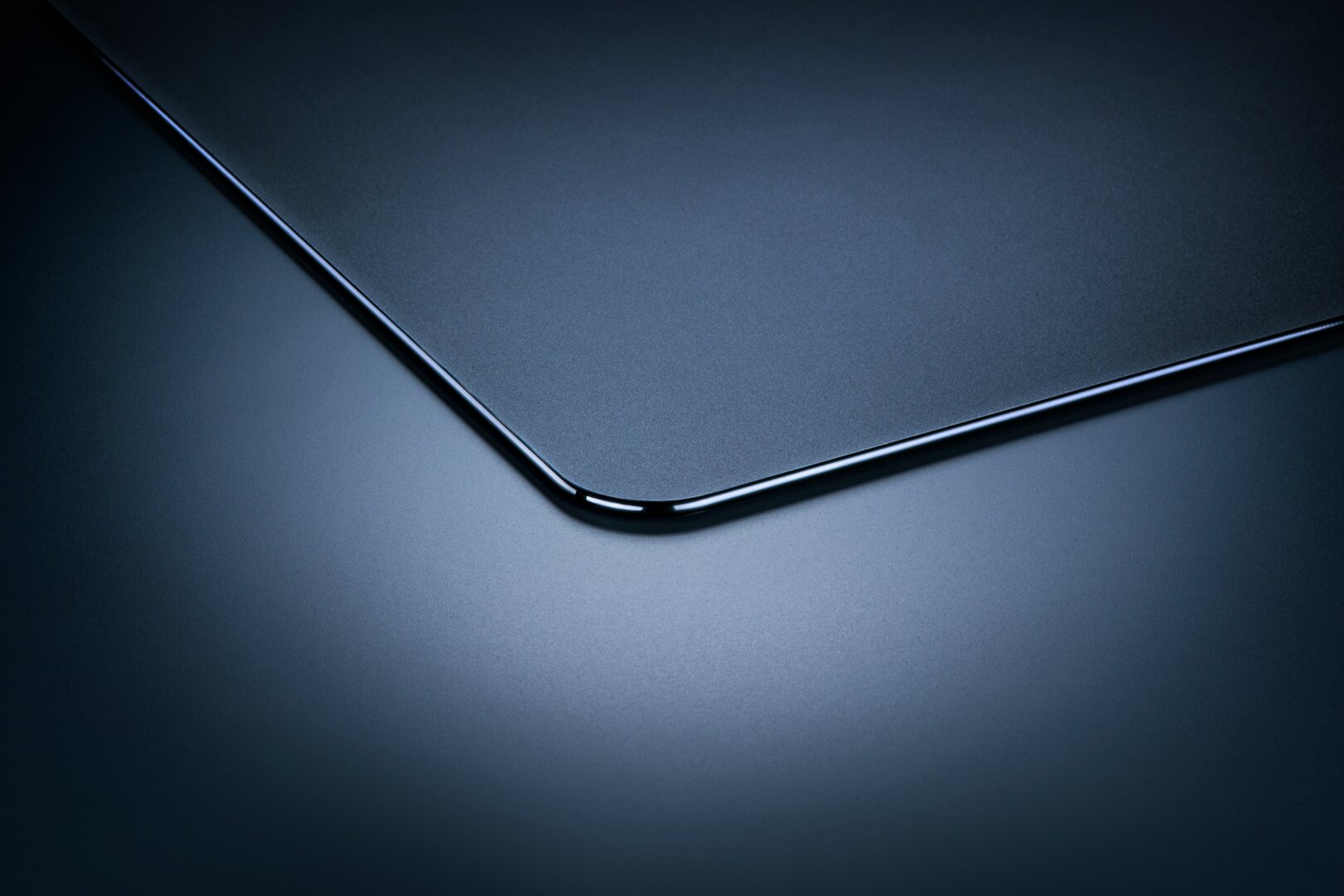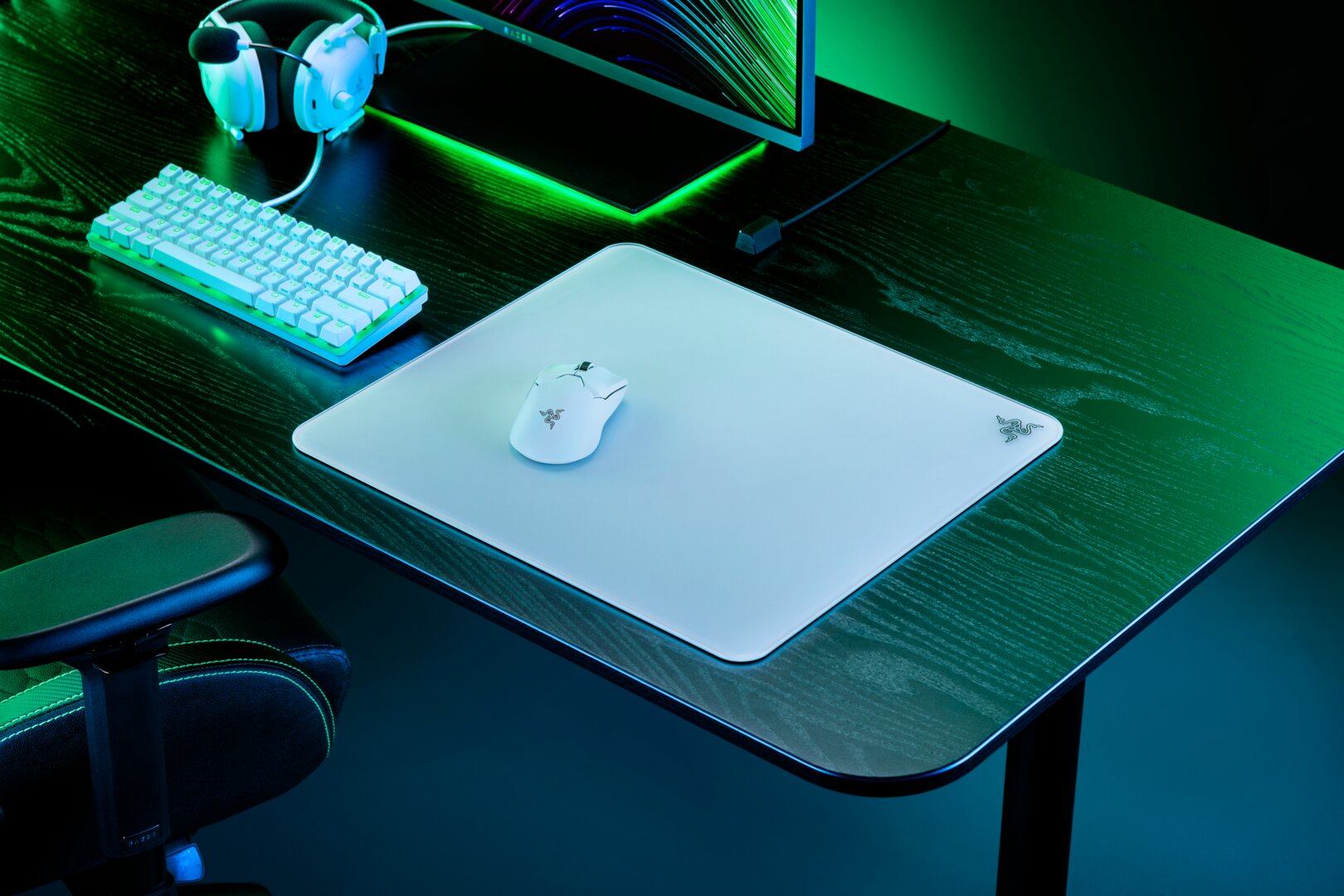 The problem: With the triumph of LED sensors and the gradual disappearance of laser sensors from gaming mice, there were more and more products that had to accept significant limitations on glass: Optical sensors usually do not work on transparent or reflective surfaces. It is true that mouse pads do not use perfectly smooth glass, but a material that is roughened in some way; but the performance on cloth mouse pads is usually superior. This in turn led to some manufacturers producing mouse feet made of glass in order to achieve comparable gliding properties; the best known in the mouse community are Pulsars Superglides made of aluminosilicate glass. The problem with this: The wear and tear of the mouse pad fabric increases significantly.
(Not only) for Razer's Pro lineup
< p class="p text-width">In the summer of 2022, Razer presented a new top-of-the-line sensor model, the PAW-3950, developed in cooperation with PixArt, which, despite optical scanning, also works perfectly on glass surfaces. Accordingly, the manufacturer is promoting the new Atlas mouse pad specifically as a suitable counterpart to the Pro models that rely on the PAW-3950.
That doesn't mean older ones respectively cheaper Razer mice or the models of other manufacturers do not work on the Atlas. However, the idea that buyers of a 160-euro e-sports mouse or even a 320-euro magnesium mouse skeleton are also willing to buy a 120-euro glass mouse pad is obvious.
CB-Funk Podcast Episode #11
: Annoying account constraints and falling graphics card prices