Three axial fans are now the standard cooler configuration, at least for high-end graphics cards. The Chinese manufacturer and official Nvidia board partner MaxSun, however, takes two more steps with the GeForce RTX 4070 Ti Mega Gamer next: A total of five fans are supposed to cool the Ada Lovelace graphics card.
Two small fans include RGB stripes
At first glance, the MaxSun GeForce RTX 4070 Ti Mega Gamer looks like an ordinary gaming graphics card of the current generation: A striking cover encloses a heat sink that is around three slots high, with the metal-grey chassis being comparatively closed and with an apparently removable RGB lighting element is garnished. It is not known whether this is a simple LED strip or an LCD, but the former is probably the case.
The actual figurehead of the graphics card can be found to the left and right of the RGB element. Because the GeForce RTX 4070 Ti Mega Gamer not only has the usual three axial fans, but also two more fans on the side opposite the PCIe slot. Obviously, the two fans cannot keep up in terms of diameter and are much smaller; the comparison with the 12VHPWR connection suggests a diameter of around 50 mm. It is doubtful that the two additional axial fans represent a significant addition to the cooling concept – in the past, such small additional fans were more of a gimmick.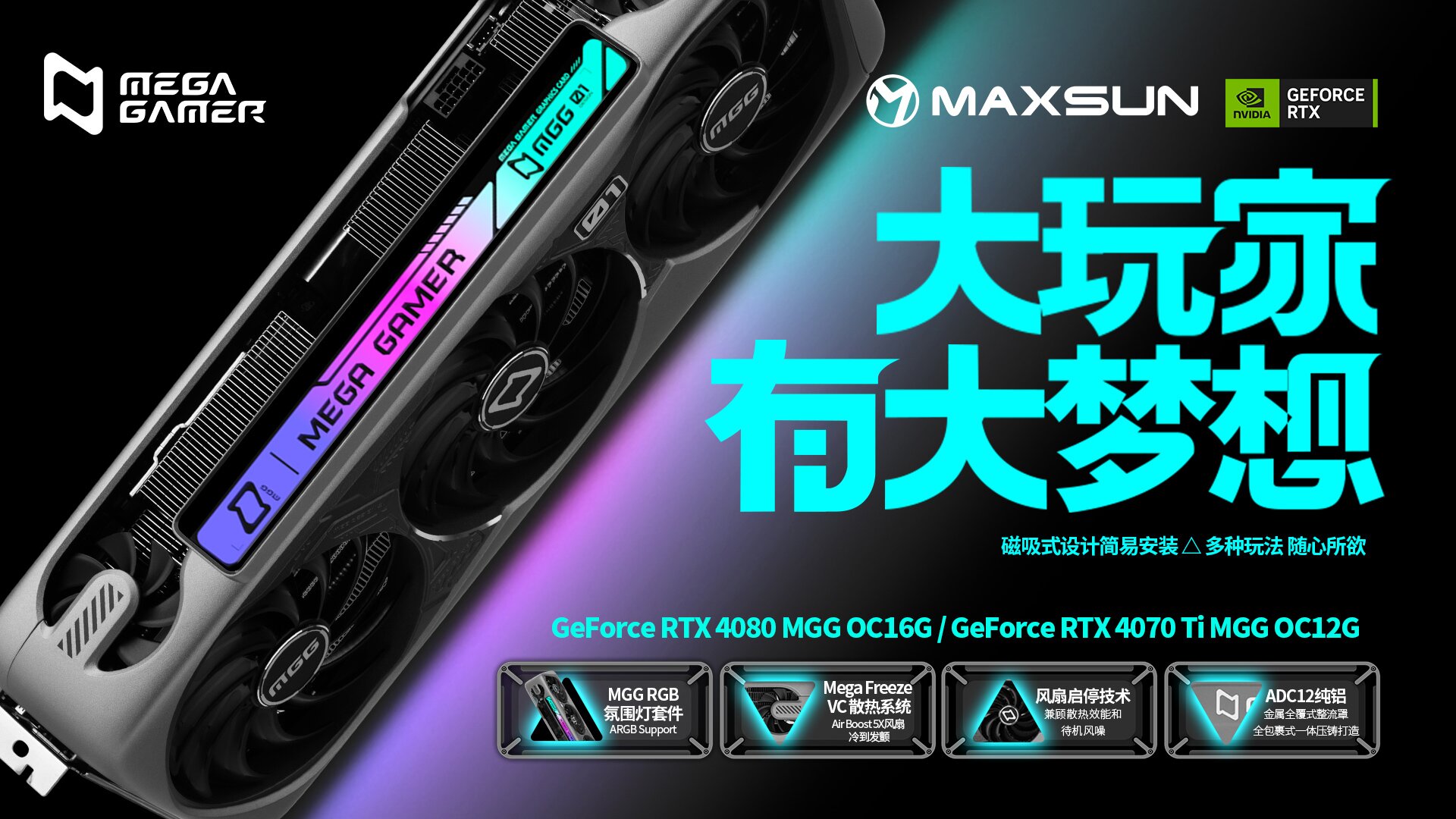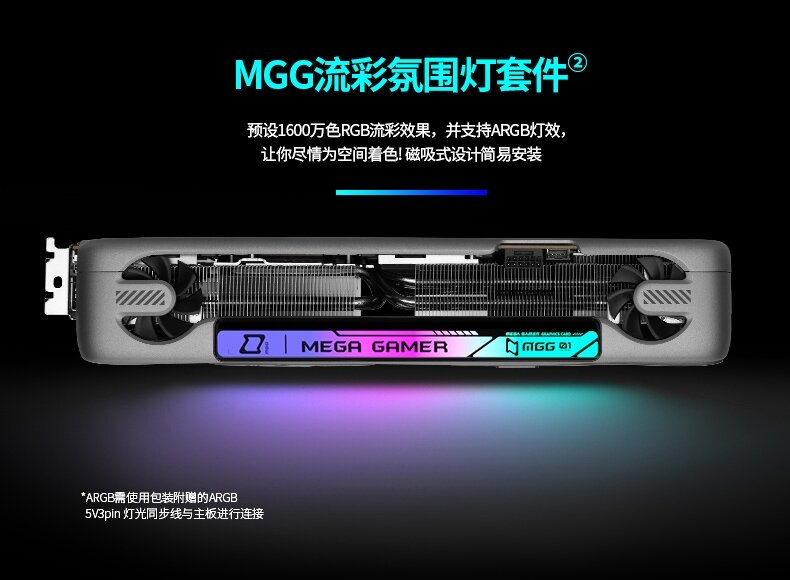 Apart from that, little is known about the GeForce RTX 4070 Ti Mega Gamer. The graphics card should be overclocked at the factory, MaxSun promises, but does not give a specific value. In any case, the model should only be officially presented in the course of the next week; It is not known when it will be on the market. The same applies to the price. And in any case it is questionable whether the mega-gamer graphics card will find its way into European retail.
Exotics with more than three fans are not new
Basically, extraordinary graphics card designs with more than three fans are not a new phenomenon. Galax already offers RTX 4000 graphics accelerators with an optional fourth fan on the backplate. And Inno3D has been following the concept for many years: there have always been models in the iChill series with a fourth fan on the side.
CB radio podcast episode #11: Annoying account Constraints and falling graphics card prices