Apple Maps shows hundreds of buildings and landmarks in detailed 3D, but you just need to know which buildings they are. This app puts hundreds of them together for easy viewing, both in day and night themes.
Benjamin Kuijten | iCulture.nl – 16 March 2023, 9:19 whatsappfacebooktwittertelegramlinkedinmailprint
Since the makeover of Apple Maps in 2021, you will find hundreds of buildings and monuments with extra detail. Apple has rendered and colored such buildings, such as Buckingham Palace and the famous hotels in Las Vegas, in 3D. In addition, there are also all kinds of buildings that are only shown in more detail in shades of gray. The new free Landmarks app combines the most famous buildings worldwide. Unfortunately, those of the Netherlands are not included, but you will find more than three hundred other detailed buildings. And the nice thing is that the app is available on all your Apple devices, including the Mac and Apple TV.
Landmarks app shows the most famous 3D buildings from Apple Maps
The Landmarks app is a relatively simple app. The app uses all data from Apple Maps and only highlights the characteristic 3D buildings via a simple menu. From a bird's eye view you can fly past the famous resorts in Las Vegas, the Apple Store Fifth Avenue in New York and the Brandenburger Tor in Berlin. When viewing all buildings you also have all kinds of options, such as switching between day and night theme. They come across particularly well with the night theme, where the buildings are beautifully lit. You can mark any building as a favorite, so that they are grouped together in a separate overview.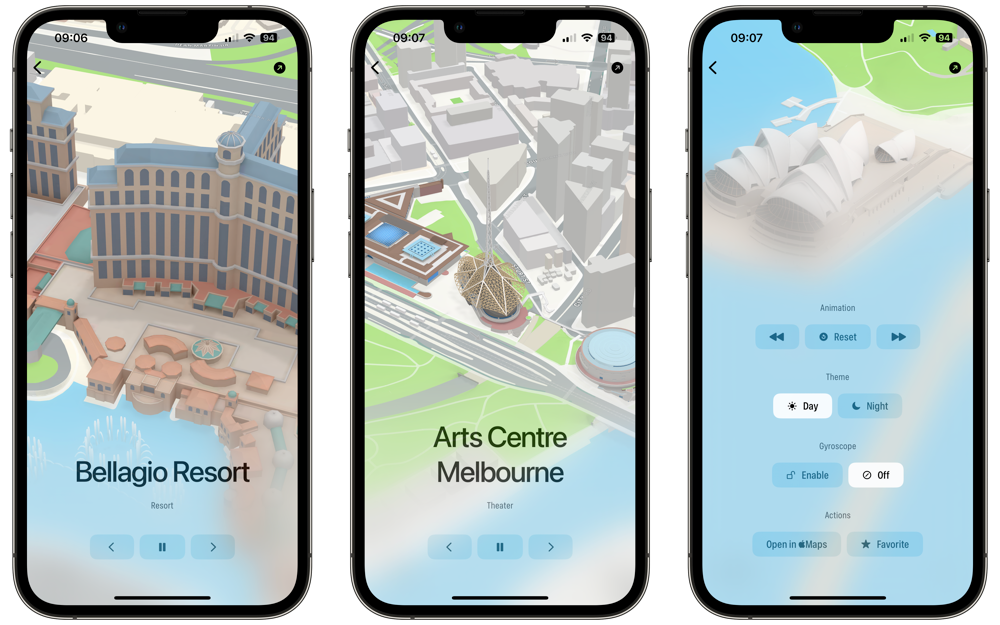 The app therefore mainly offers a simple way to view all these 3D buildings together, without having to look for them manually. The locations are sorted by country and city, after which you automatically fly past the available locations. Since December 2022, many distinctive buildings in the Netherlands and Belgium are also being built. displayed with extra detail, but as said before, we do not see this in this app. You can, however, give suggestions in the app for new buildings that are shown in more detail in Apple Maps. In addition, each building can direct you to its location in the Maps app.

Also for Apple TV and Mac
These kind of fun apps are usually only released for the iPhone and iPad, but the nice thing about Landmarks is that it is also available on the Apple TV and Mac. Especially on the Apple TV, the buildings on the big screen look cool. In addition, the app also allows you to simply browse the world, making a stripped-down version of Apple Maps available for the Apple TV thanks to Landmarks. You simply view the normal 3D view of all buildings in the Netherlands, as you can do in the regular Maps app on your iPhone and iPad.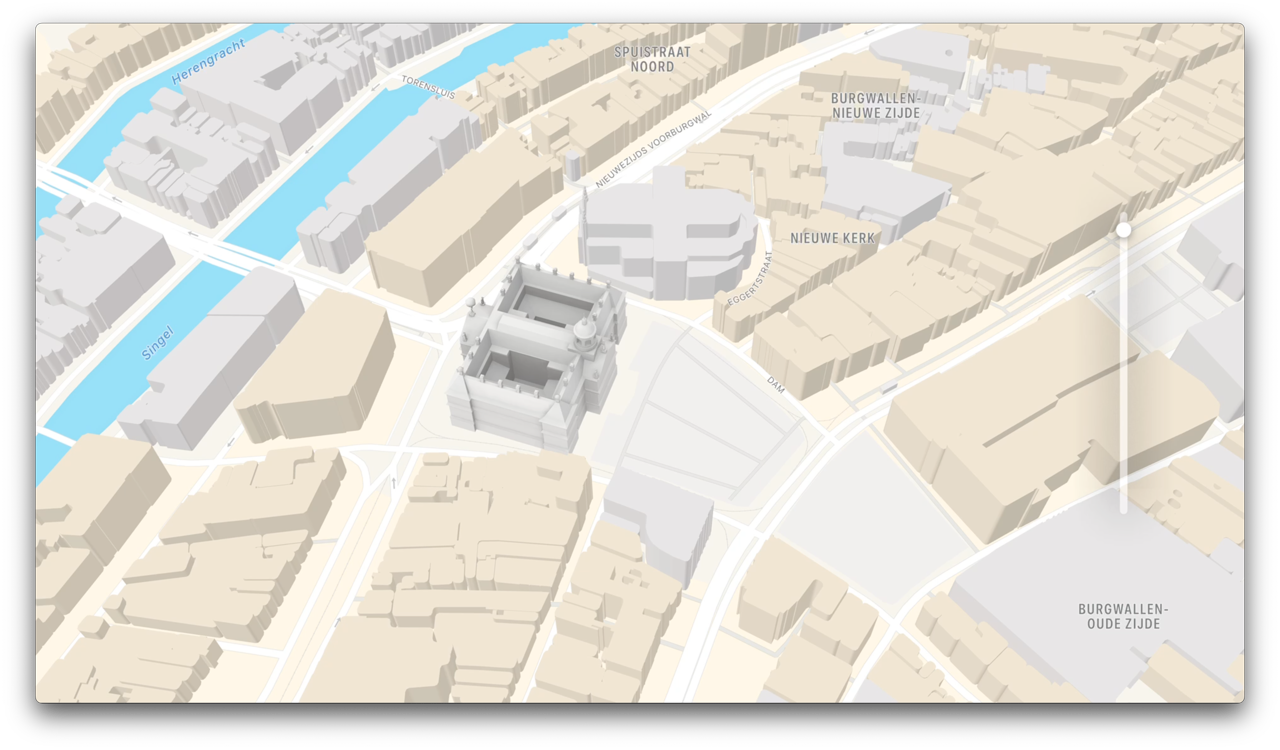 The Landmarks app is available for free for iPhone, iPad, Mac and Apple TV. The app has in-app purchases for some extra features (such as iPhone gyroscope support) and to support the developer. However, these are completely optional. The app does not collect any personal data.