The troubled Swiss bank Credit Suisse will borrow up to 50 billion francs (50.7 billion euros) from the country's central bank. The news helped calm the markets.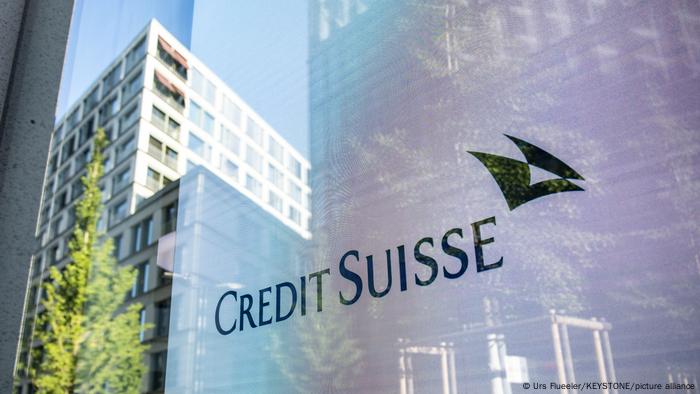 Credit Suisse is considered "too big to fail"
The support campaign by the Swiss National Bank (SNB) on Thursday restored some confidence in Credit Suisse (CS). After the price collapse of the past few days, the shares of the major Swiss bank were indexed 41 percent higher in pre-market trading on Thursday. On Wednesday, the price temporarily fell to a record low.
Credit Suisse further explained that the billions borrowed from the Swiss National Bank (SNB) should support the core business and the transformation into a more customer-oriented bank. The second largest Swiss bank also wants to use it to buy back its own debt securities.
Investors react with relief to the help for Credit Suisse, which is struggling with a deep crisis of confidence. The shares of the major bank were indexed 21 percent higher in pre-market trading on Thursday.
Takeover by UBS?
Bank JP Morgan comments on the fact that the bank is now reaching for the lifeline of the central bank with the words: We think "that the capitalization of CS is not the problem, but that the situation of CS is a matter of ongoing problems in the market's confidence with its investment banking strategy and the ongoing erosion of the brand. In our view, a resolution scenario is very unlikely and intervention more likely. With the option of a takeover, particularly by UBS, being the more likely scenario."
The Swiss Bank Vontobel said it considers the central bank's bailout a "strong and important signal. We hope that the measures will calm the markets and break the negative spiral. However, it will take some time before confidence in the brand is fully restored is.
Saudi shareholder does not want to give any more money
The bank was recently heavily under D jerk, their shares fell by more than 30 percent on Wednesday. At the close of the stock market they were still around minus 24 percent. The reason for the panic was statements by the largest shareholder from Saudi Arabia that it would no longer provide the ailing Swiss institute with any more money.
Credit Suisse is one of the 30 banks worldwide to be recognized as "too big to fail" as their insolvency would have a devastating impact on the global economy.
haz/mak (afp, dpa, rtr)