For the latest Nanoleaf light panels you will have to enlist friends in Japan. The limited edition hexagons only appear in the country known for its abundantly blooming cherry blossoms.

Gonny van der Zwaag | iCulture.nl – 15 March 2023, 8:23 whatsappfacebooktwittertelegramlinkedinmailprint
Nanoleaf Cherry Blossom Hexagons
Cherry blossom season runs from about mid-March to mid-April, so Nanoleaf is right on time. The light panels themselves have remained the same, but now they have a print with pink flowers. That may give the impression that they are only set to pink and red tones, but photos from the manufacturer show that blue and pastel tones can also be done.
You can set 16 million with it, with the Nanoleaf app, but of course also via the Home app and HomeKit. The package is only available on Apple's Japanese website and costs ¥31,800 including VAT, about 220 euros. Each tile in the 9-piece set features a different motif, and there are also special themes in the Nanoleaf app that are tailored to this flowery set.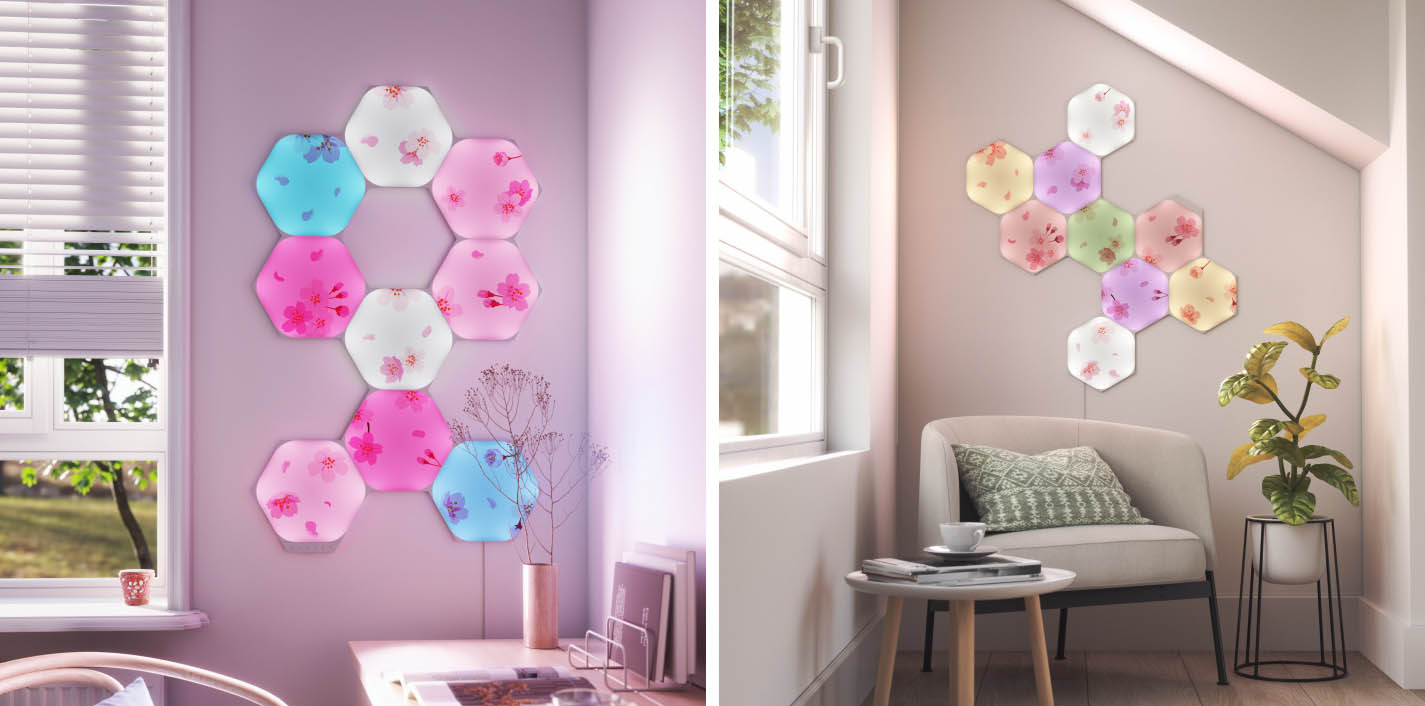 Other colors are also possible
If the Japanese floral theme doesn't appeal to you, or if you don't feel like going to such an effort for light panels that are strongly seasonal, you can of course also set your existing light panels to blossom colours. A combination of pink tones quickly comes close. In addition, you can match your Nanoleafs to the colors of your favorite football team. For example that of AFC Richmond, because the third season of Ted Lasso started today. Nanoleaf has many more light panels and shapes, all of which you can set in colors of your choice. You can get the Hexagon starter kit with 9 panels as shown in the photo (but without flowers) for around 170 euros, but you can also start small with 5 pieces.
See also