ChatGPT has become a buzzword and it has not gone unnoticed. After the announcement of the latest version GPT-4, app makers immediately jumped on top to make their apps even smarter. But what do they do with it?

Gonny van der Zwaag | iCulture.nl – 15 March 2023, 11:48 whatsappfacebooktwittertelegramlinkedinmailprint
GPT-4 makes everyday apps smarter
OpenAI announced the GPT-4 model on Wednesday, which can now also use text and image as input. This model is used in AI chatbots such as ChatGPT and in the latest version of the Bing search engine. This makes it possible to deliver performance that is even more on a human level. While predecessor GPT-3.5 only accepted text as input and could carry on an informal conversation (but was sometimes dismissed as 'unnatural'), the nuances in conversations with GPT-4 are a lot more subtle. GPT-4 performs a lot better especially for tasks with a certain complexity. But where can you apply such a thing? Well, with these apps! Duolingo, Be My Eyes, Stripe and Khan Academy are a few examples of apps that have started using it.
Duolingo provides smarter language explanations
How do you explain the subtle differences of a language? Duolingo has come up with a solution by enabling GPT-4 for the French and Spanish languages. But to use it you will have to take out an extra expensive subscription of $29.99 per month or $167.99 per year. This gives you two new features that are powered by AI, namely 'Roleplay' and 'Explain My Answer'. The roleplay function gives you access to a chatbot, who feels like having an everyday conversation with you at any time. The function is interactive, so you can actively participate. JYou can, for example, pretend to order a cup of coffee in a café in Paris or discuss your vacation plans with a virtual character. After the conversation you will receive feedback and tips. The scenarios were devised by real people, although this could of course also have been by an AI function. Duolingo has nevertheless opted for real people to ensure that the opening sentences match the level of the user.

In 'Explain My Answer' discover why you made certain mistakes. The function explains whether the answer is right or wrong, and why. This also takes the form of a chat conversation with the virtual owl Duo. You can then get a further explanation. After French and Spanish, more languages ​​will be added.
Be My Eyes helps with daily tasks
Be My Eyes is a Danish company founded in 2012 to help blind people. As a blind or partially sighted person, you will be put in contact with volunteers who can help you with an everyday task, such as walking somewhere or finding out what's in a tin can. Using GPT-4, Be My Eyes has created a Virtual Volunteer that, like a human volunteer, can provide some context of what's on display. As an example, they show how Be My Eyes can help at a train station. For this, the system had to be trained for endless hours, so that GPT-4 knows what is important in complex situations. In this case, the technology is completely free to use, via the iPhone app.
Khan Academy provides guidance
If you give free lessons, it is not possible to give people personal guidance. Khan Academy ran into that problem. This is a non-profit educational institution that offers short lessons in video format. In this way, people in less fortunate circumstances can also receive education. Khan Academy uses GPT-4 in Khamingo, an AI assistant that provides additional guidance to the students. The organization expects that GPT-4 can help students to better understand the context, or to understand a specific programming problem. Khamingo can also help teachers, for example in coming up with homework assignments and instructional materials. This app is free to download, with no in-app purchases.
Stripe for payments
Stripe is an American company that operates an online payment service in 2011 and in 25 countries worldwide. Stripe was already using GPT-4 to issue tickets and answer customer questions. With GPT-4 even more is possible: a virtual assistant can recognize important parts of a website more quickly, provide summaries of solutions and read detailed documentation. GPT-4 is also used to read user responses and comments.
Bing: a lot improved
It's not just a party, though. Microsoft has used GPT-4 in Bing before and received some criticism. Users were presented with unwanted and inappropriate answers from the search engine. Microsoft's response was that the chatbot can be challenged and then say things that aren't quite what they intended.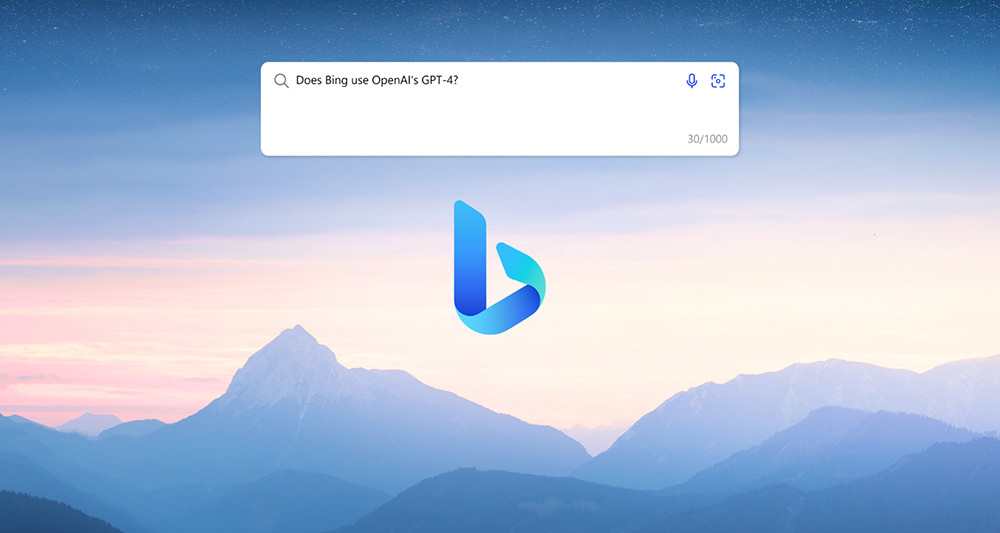 The company has now confirmed that the latest version of Bing does indeed run on GPT-4, but has been further modified for searches. If you've used the Bing preview in the past five weeks, you'll have experienced an early version of GPT-4 there. Much has improved since then. If you want to participate, you can sign up for the latest Bing preview. Once that's done you can use the functions in Search, Answer, Chat and Create.

If you want to get started yourself, you can access the GPT-4 model as a regular user for $20 per month via ChatGPT Plus. Non-paying users have access to the earlier version.