Following the popularity of chatbots like ChatGPT, Apple is said to be working on similar AI features for Siri. Engineers at Apple would work on this every week, although the question is when this will come to Siri. Progress at Siri is very slow and there is a clear reason for this, according to former employees.

Benjamin Kuijten | iCulture.nl – 15 March 2023, 15:28 whatsappfacebooktwittertelegramlinkedinmailprint
Lately you hear more and more about the use of artificial intelligence such as with ChatGPT. This is an example of generative AI, because thanks to all kinds of algorithms, for example, an image or text that did not exist before can be created. It works differently with assistants like Siri. There, the responses are often produced and programmed in advance, so Siri cannot compose texts itself. With services such as ChatGPT, therefore, more is possible, although it is not always reliable. But these types of chatbots seem to be getting a lot more popular, with assistants like Siri getting off poorly, the New York Times writes. The newspaper writes that companies such as Apple and Google are now catching up, although the question is whether that is still in time.
'Apple is working on new AI functions for Siri in style from ChatGPT'
Although progress is made every year with assistants such as Apple's Siri, it is not nearly as fast as with the new type of smart assistants such as ChatGPT. Apple, Google and Amazon would also be aware of this and are therefore working on new options for their assistants. Last month, Apple held its annual AI summit at its headquarters, in which employees learn about the new possibilities of AI tools. Various Apple engineers would be working on language-generated concepts every week, such as ChatGPT is. We may see this reflected in new smarter options for Siri sometime in the coming years.
Because everyone knows that Siri is lagging behind. Especially lately a lot of things go wrong with the assistant, in whatever language. Questions are sometimes not well understood, the answers are illogical or Siri suddenly no longer understands certain commands that were answered correctly a few weeks ago. Why is it that assistants like Siri often have such problems? A former Apple engineer has an answer to that.
See also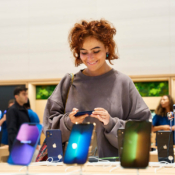 GPT-4 makes everyday apps smarter and more human < /h3> ChatGPT has become a buzzword and it has not gone unnoticed. After the announcement of the latest version GPT-4, app makers immediately jumped on top to make their apps even smarter. But what do they do with it? 'Technical issues and problematic design for Siri'
The New York Times spoke to John Burkey, a former Apple engineer who worked on Siri. For example, Siri's code was quite messy, so it took weeks to expand it with new basic functions, Burkey explains. Burkey was commissioned in 2014 to improve Siri considerably, but the way the assistant was designed made it not that easy. Siri's database consists of a huge list of words, names of artists and famous people, restaurants and special locations and much more. This list was available in several languages, making it a huge database that is difficult to work with. Burkey describes it as "ééone big snowball". Adding a word to this database required rebuilding the entire database otherwise it would just be thrown on top of the pile.
Rebuilding such a database takes about six weeks. If you wanted to add new more complex functions, it would take almost a year of work. According to him, it was therefore impossible to turn Siri into such a creative assistant as chatbots like ChatGPT are now. At the same time, Google and Amazon misjudged how such assistants would be used.
For those who want to read more about the background of assistants such as Siri, Alexa and the Google Assistant, read the entire New York Times piece (account required).
See also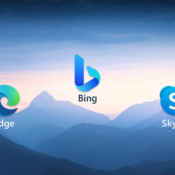 Microsoft's iPhone apps now work with ChatGPT
You may not be thinking about making Bing the default search engine on your iPhone, but now there is a good reason: it contains ChatGPT. Microsoft has also added the smart AI technique to two other iOS apps, namely Edge and Skype.