Albania wants to get rid of its image as a poor, unknown country in order to score with tourists. New airports and hotels are being built and the infrastructure improved. How is the country changing?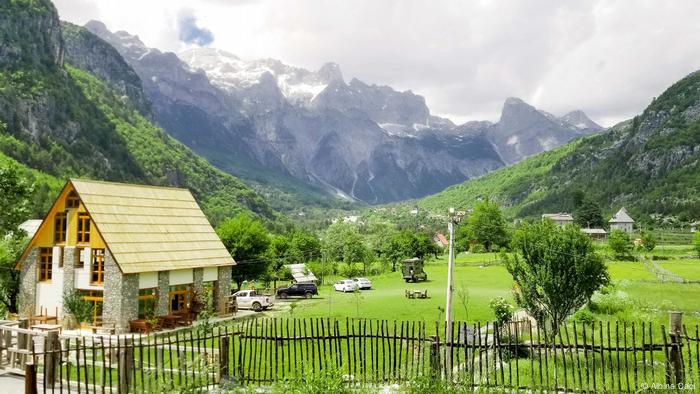 Experience nature without mass tourism – Albania is still an insider tip
If you fly to Albania from Germany or Austria, the first thing you see is Mount Dajti, which casts its shadow over the capital Tirana. A shadow that symbolizes the mystery that many associate with Albania. After taking power during World War II, the communist dictator Enver Hoxha sealed off Albania for four decades and banned travel. During this time, 500,000 concrete bunkers were built all over the country, on beaches, in the mountains and on the plains. Many have survived to this day. This long isolation, coupled with the Yugoslav wars that shook the Balkans in the 1990s, led to Albania's mysterious, sombre image. And so the country is still not a tourist stronghold – there are still many untouched corners to be discovered. The "cursed mountains" in the north offer hikers and mountaineers one of the last wildernesses in Europe. Golden, secluded sandy beaches stretch along the Adriatic and Ionian coasts to the port city of Saranda.
Albania wants to market its natural treasures more strongly, as well as its Mediterranean Balkan cuisine with specialties such as Tave Kosi (lamb baked in yoghurt) or Fergese (vegetable casserole with cheese) – locally and ecologically produced.
In addition to natural beauties and local cuisine, there are also many archaeological sites to see, both Greek, Roman and Ottoman ruins. For example, the ancient city of Apollonia or the Ottoman-era city of Berat.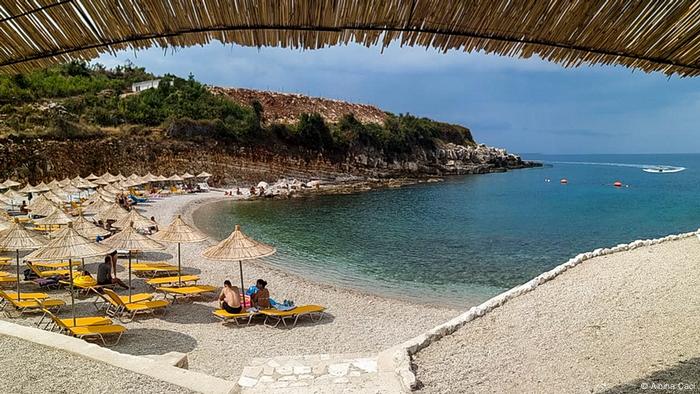 Albania's beaches are still there not as crowded as in Croatia or Greece
The special thing, according to Gazi Haxhia, Managing Director of the travel agency Landways, is that you can discover all these treasures without having to fight your way through crowds. "Albania is still a relatively unknown travel destination," he says. "Visitors can still experience untouched nature, an exciting culture and authenticity here."
Albania's tourism is recovering faster than expected after the pandemic
However, some wonder how much longer that will be the case as visitor numbers continue to rise. Albania's tourism industry weathered the pandemic well relative to other countries in the region. Croatia – with its Adriatic coast the tourist hotspot par excellence in south-eastern Europe – experienced a 68% drop in visitors in 2020, the year of the pandemic. Montenegro fared even worse, suffering an 83% loss. Albania recorded "only" 59% fewer tourists and was able to recover quickly. Last year saw a record 7.5 million visitors.
"Tourism has recovered much faster and stronger than expected," says Haxhia. He hopes for another record in 2023, even if the development is difficult to assess due to the corona restrictions in Asia, the Russian war of aggression in Ukraine and price increases in Europe.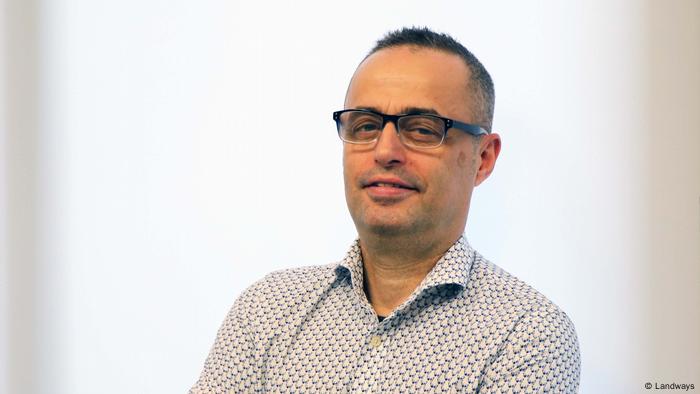 Gazi Haxhia has been promoting Albania as a travel destination for two decades
In addition to the natural beauties and historical treasures of the country, Haxhia names the hospitality of the Albanians as an important building block in marketing the country. However, his customers, who mainly come from European countries such as Germany, Great Britain and Italy, also appreciate the low travel costs. More and more tourists are coming from the USA and Asia, he says.
Albania as a tourism champion
Prime Minister Edi Rama sees great potential in tourism and wants the country to become the region's "Tourism Champion" by the end of the decade.
Albania traditionally lives from agriculture and mining, but tourism is increasingly becoming an important economic factor. Before the pandemic, the sector's annual revenues of around €2.3 billion represented almost 16% of gross domestic product. Prime Minister Rama wants to double this proportion, and state-funded projects should help.
And indeed, the progress can be clearly seen. Garbage that polluted the cities for a long time has been removed, and the transport infrastructure is being expanded and modernized. Tax cuts are clearly encouraging the construction of more hotels and resorts.
"But there is more work to be done," says Haxhia. "Especially in rural areas, the infrastructure and the offer must be further improved. There are still gaps."
While a second international airport opened in the northern town of Kukes in 2021, offering seasonal flights to Germany, Austria and Turkey, tourists still have to make a lot of effort to get to the Albanian Riviera in the south. You either have to drive five hours from Tirana or fly to Corfu and then take the ferry.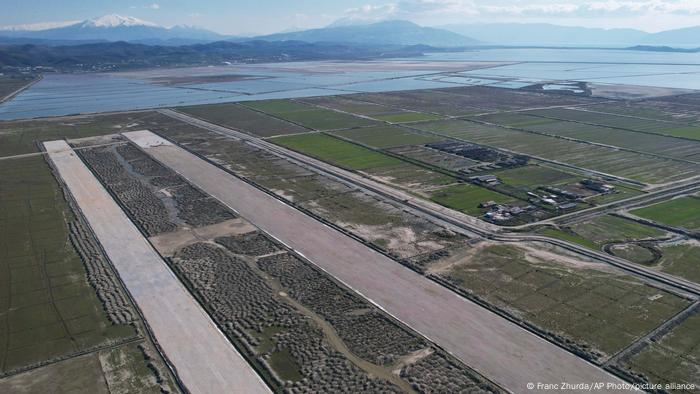 A new airport should boost tourism in Albania
A third airport, which is being built near the city of Vlora , should remedy the situation. "It used to be difficult for tourists to travel to Albania," Mirela Kumbaro, Minister for Tourism and the Environment, told DW, "but all investments in infrastructure are aimed at boosting tourism."
< p>The government is also working with investors to build several large resorts. In January, Prime Minister Rama described a EUR 2 billion deal with real estate developer Eagle Hills from the United Arab Emirates as a "locomotive" for tourism. In the course of the project, the port city of Durres is to be redesigned and make Albania a more successful tourism location in international competition.
Expansion of the tourist infrastructure – but with caution
But not everyone is positive about these investments. Some fear that such large sums of money will fuel corruption – complaints of fraud and lax controls are not uncommon. Tourism expert Haxhia is clearly in favor of further developing tourism in Albania, but also urges caution.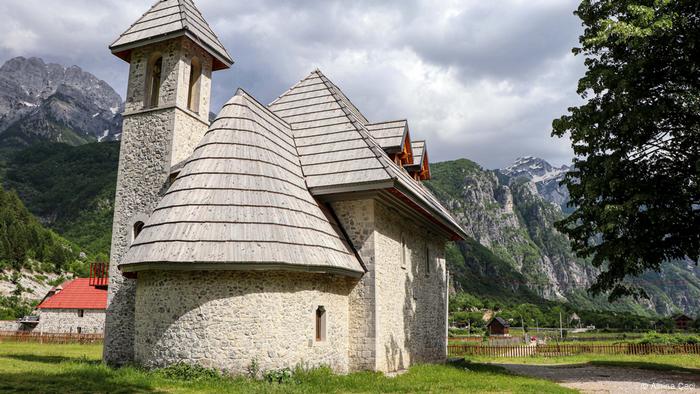 In Albania There are many unspoiled landscapes and cultural treasures to be found
"The government needs to keep improving infrastructure, yes, but it should also promote sustainable tourism and know-how in the industry," he suggests. "Future generations should also be able to benefit from our natural and cultural treasures."
Kumbaro also sees this as her task. It's no coincidence that her ministry is responsible for both tourism and the environment, she stresses.
"Last year we had 7.5 million tourists, but we're not necessarily aiming for more. We want to attract tourists who leave more money in the country and thus promote the development of sustainable tourism."