The Federal Administrative Court has confirmed the trusteeship of two German subsidiaries of the Russian oil company Rosneft. The order by the Federal Ministry of Economics was lawful.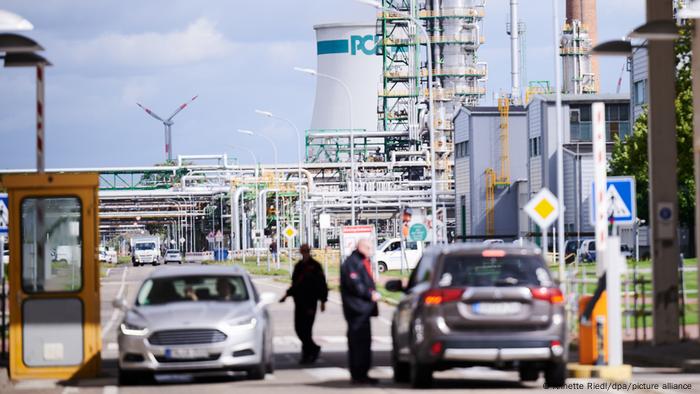 < p>The federal government has achieved success in the legal dispute with the Russian oil company Rosneft over the oil refinery in Schwedt in eastern Germany. The Federal Administrative Court in Leipzig on Tuesday rejected a lawsuit brought by the oil company against the refinery's trusteeship. In September last year, Germany put the oil processor, which supplies the east of Germany and especially Berlin with petrol, under the trusteeship of the Federal Network Agency and justified this with securing the energy supply.
Rosneft supplied the refinery with Russian oil until the import ban and still holds 54 percent of the shares. With the embargo on Russian oil since the beginning of the year, this business model has been dropped. The Rosneft shares are under trust, but legally still belong to the Russian company. With over 3,000 direct and indirect employees, the PCK refinery in Schwedt plays a central role in supplying eastern Germany with petrol and other refinery products.
The federal government extends the trust administration
A permanent supply of Schwedt is now only possible via the Polish port of Danzig. However, Poland is demanding that Rosneft from Schwedt be excluded and at the same time is pushing for the Polish utility Orlen to participate in the refinery. Beyond Rosneft, a further 37 percent of the shares are held by Shell and a good eight percent by the Italian ENI.
Immediately after the judgment, it became known that the federal government would have control of the two German subsidiaries of the Russian oil company Rosneft and thus also retains the important PCK refinery in Schwedt, Brandenburg. The trust administration will be extended by six months, the Federal Ministry of Economics announced on Tuesday. "This is good news for security of supply and the future of PCK Schwedt," said Economics Minister Robert Habeck (Greens). "The security of supply is the top priority and therefore guides action. It was and is the purpose of the trusteeship to ensure it."
hb/iw (rtr, dpa)