It's a new trend in the motherboard sector: In order to hide cables, the corresponding connectors are moved to the back of the motherboard. Asus, MSI and Gigabyte are pursuing the concept. New pictures show the solutions with B650 chipset for AMD Ryzen from MSI.
B650 mainboards from MSI in the "DIY-APE" concept
The images come from a video on the Chinese platform Bilibili and show the MSI B650 DIY-APE in black and silver versions. The connections for power plugs, SATA and all pin headers, for example for USB and fans, are on the back. In conventional housings there is no space to mount the connectors on the back, so special housings with appropriate cut-outs are required. Another case from Asus can be seen in the video.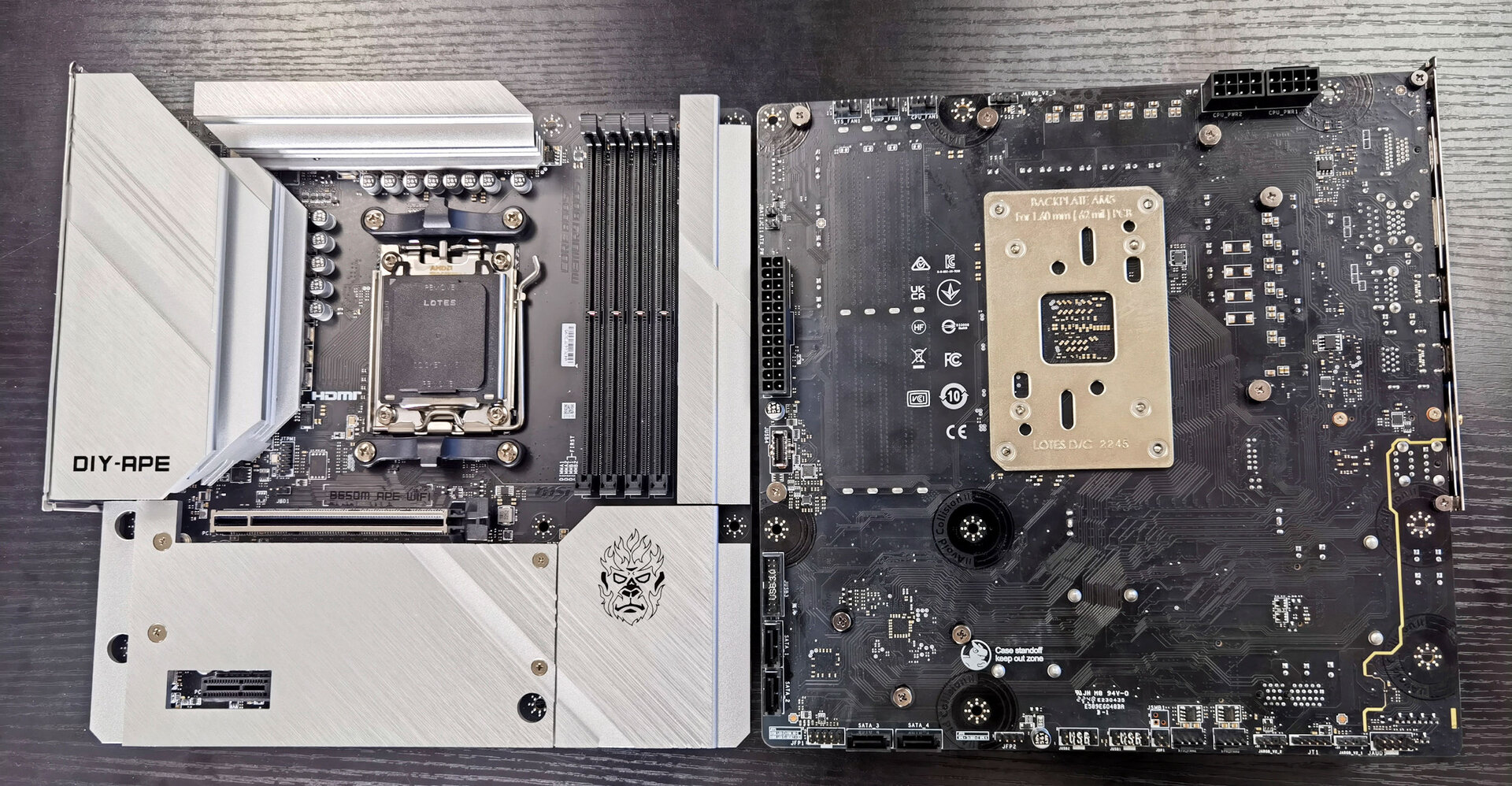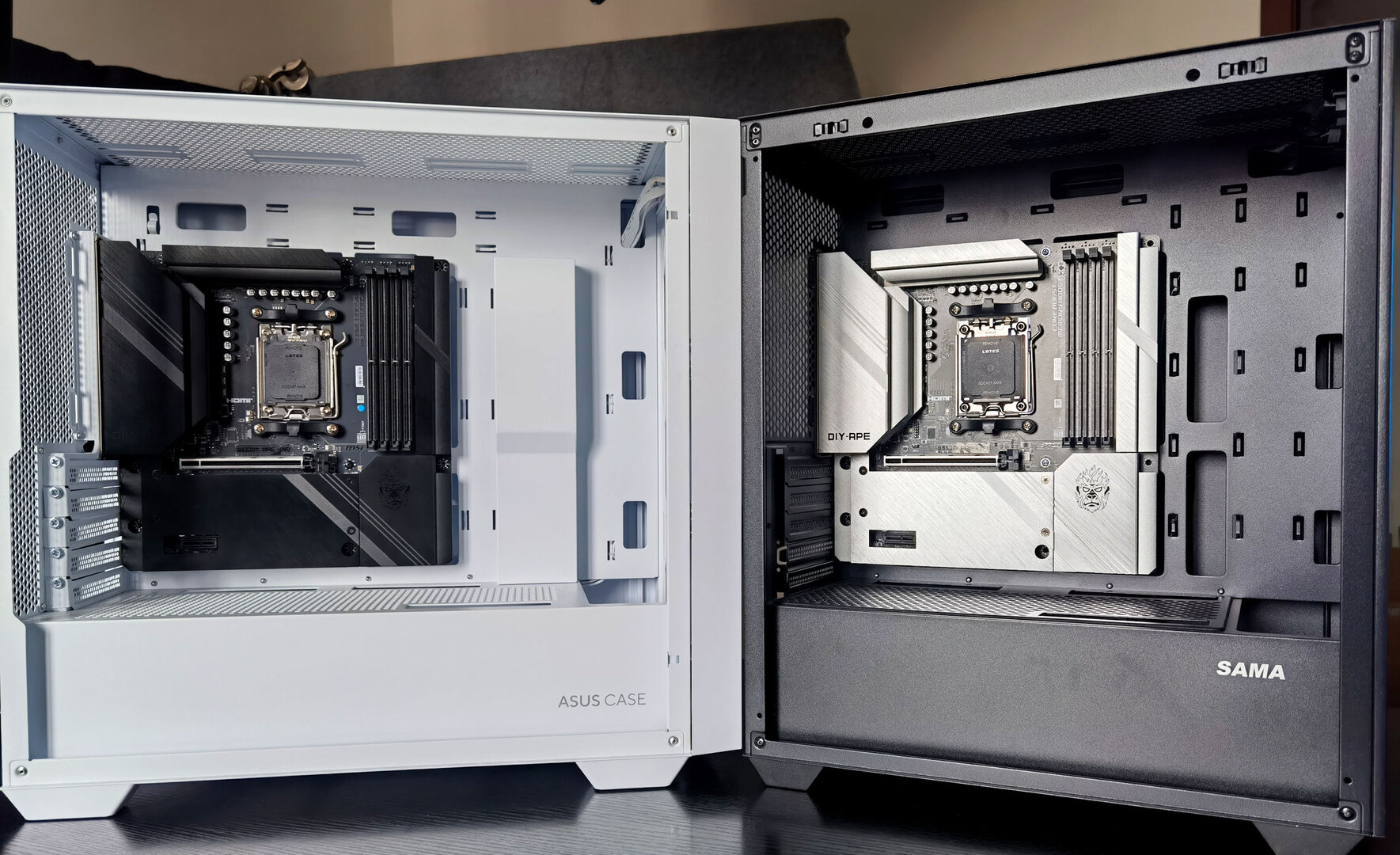 When these special mainboards and cases will be available remains to be seen.
Asus bundles motherboard and case
Asus had already shown the first concepts under the abbreviation DIY-APE. Recently, the TUF Gaming B760M-BTF was presented as the first finished product which, as ComputerBase learned from Asus, is to be offered in a bundle with a suitable case (shadow chaser).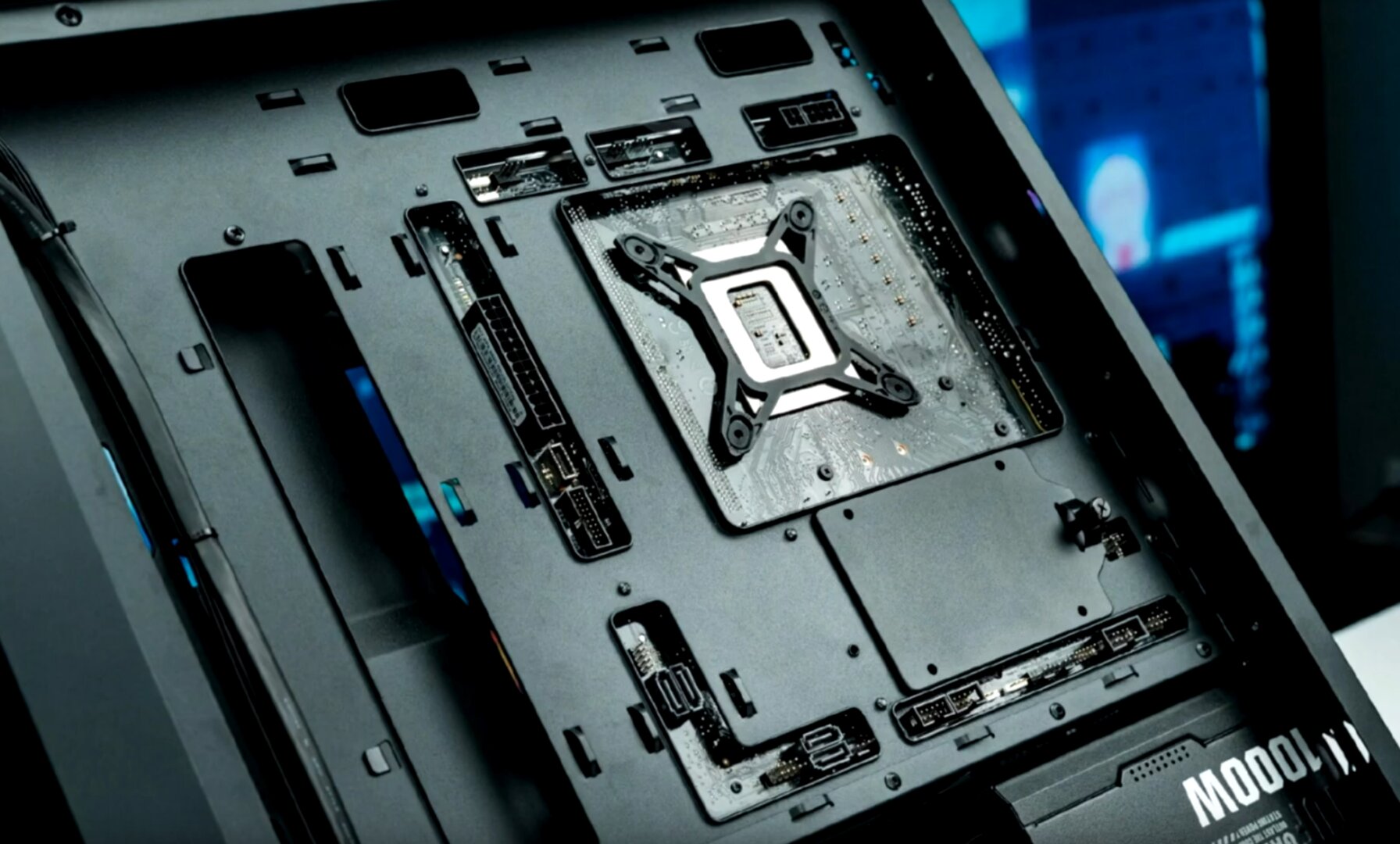 Asus also has support entries for a DIY APE B660 REVOLUTION and a DIY APE B660 PRO MAX PLUS OC.
Gigabyte does it a bit differently
First models at Gigabyte were still running under the name Project Stealth and at MSI under Project Zero. But Gigabyte takes a different approach: the connections are angled and not straight. In addition, Gigabyte is the only manufacturer to date that uses the full ATX format. At Asus, MSI and Maxsun, the "DIY APE" concepts all come in the Micro-ATX form factor.