With the M650, the manufacturer known for its range of peripherals, Anker, has presented a set with two wireless clip-on microphones and a receiver unit under its AnkerWork brand. The latter is said to be particularly easy to operate via an integrated display . The target group sees Anker as very broad.
The package should not only be aimed at streamers or hobby filmmakers who want better microphone quality for their own recordings than smartphones usually offer, but also convince in video meetings or other scenarios. The use as a headset alternative with headphones would also be conceivable.
Stereo or twice mono
The possible applications of the M650 are diverse. The two microphones have a range of up to 200 m and can therefore be carried comfortably by different people. At the same time, the combination is also suitable as a stereo set. The microphones can also be equipped with different colored attachments for better differentiation, and the Voice Shield technology should also enable efficient noise suppression when used. For the transmission technology, AnkerWork relies on the LC3plus codec from Fraunhofer IIS, which is now also used in many DECT devices.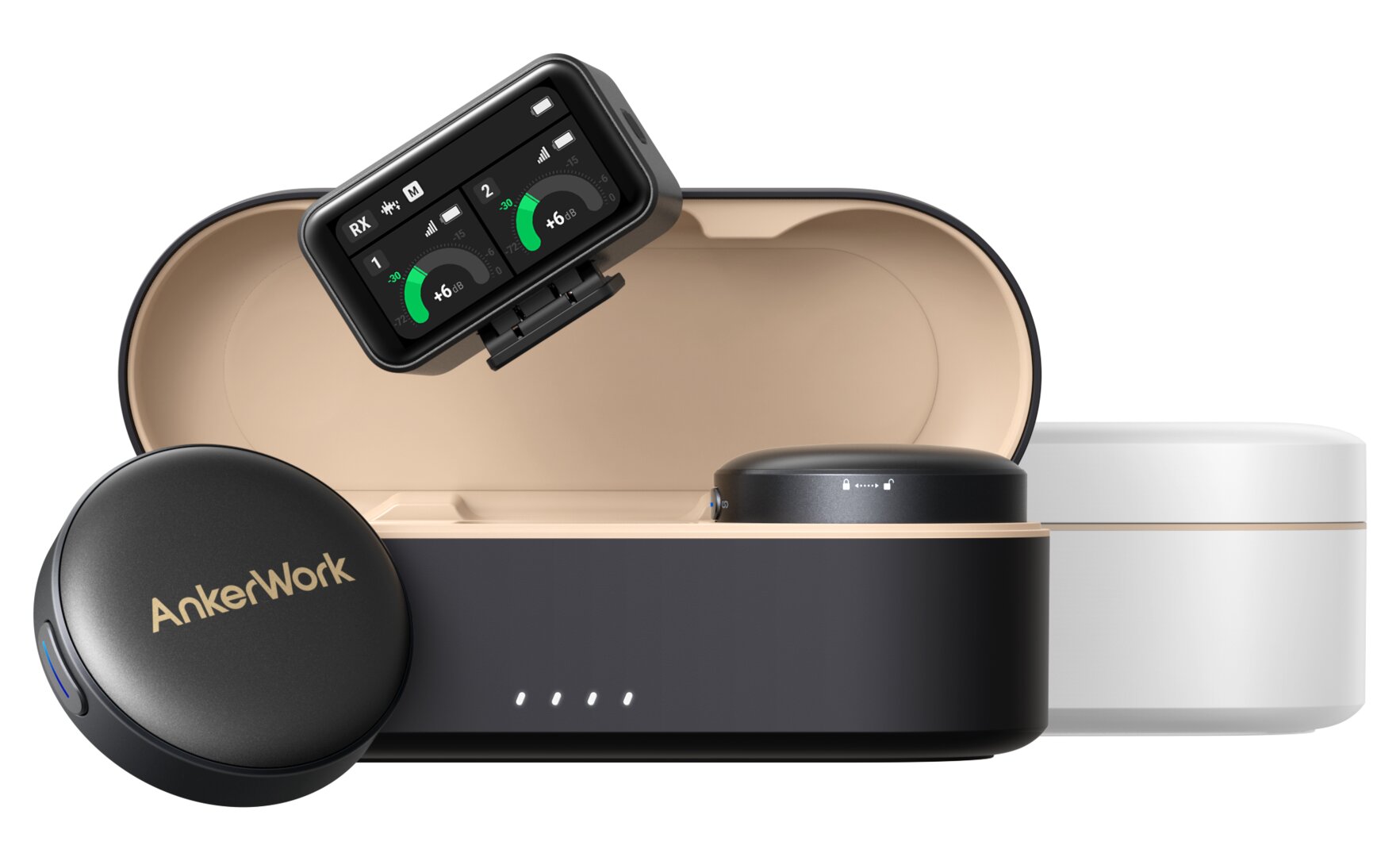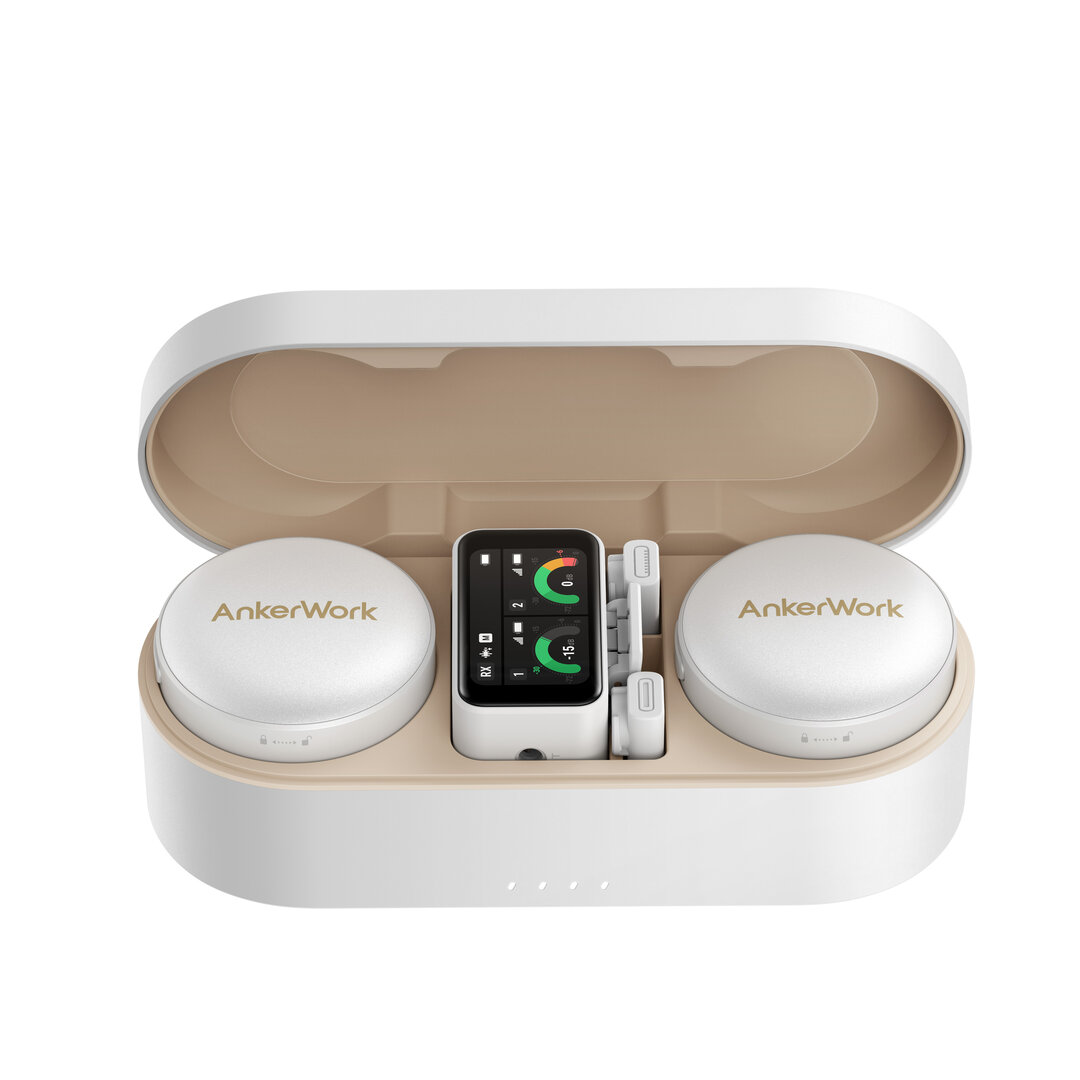 Many possibilities
The receiver module also has a 1.47-inch LCD touchscreen, which can be used to call up various information and make settings. In addition to an analogue 3.5 mm jack plug, USB-C and Lightning are also available for direct output so that the receiver can be connected to a smartphone, tablet or PC without any problems. If none of these are at hand, up to 7 hours of audio material can be recorded directly via the 4 GB internal memory of the microphones and later transmitted. If you want to be on the safe side, you can also use the "Safe Mode" function to create a backup track that is 6 dB lower. This is to prevent sudden loud noises.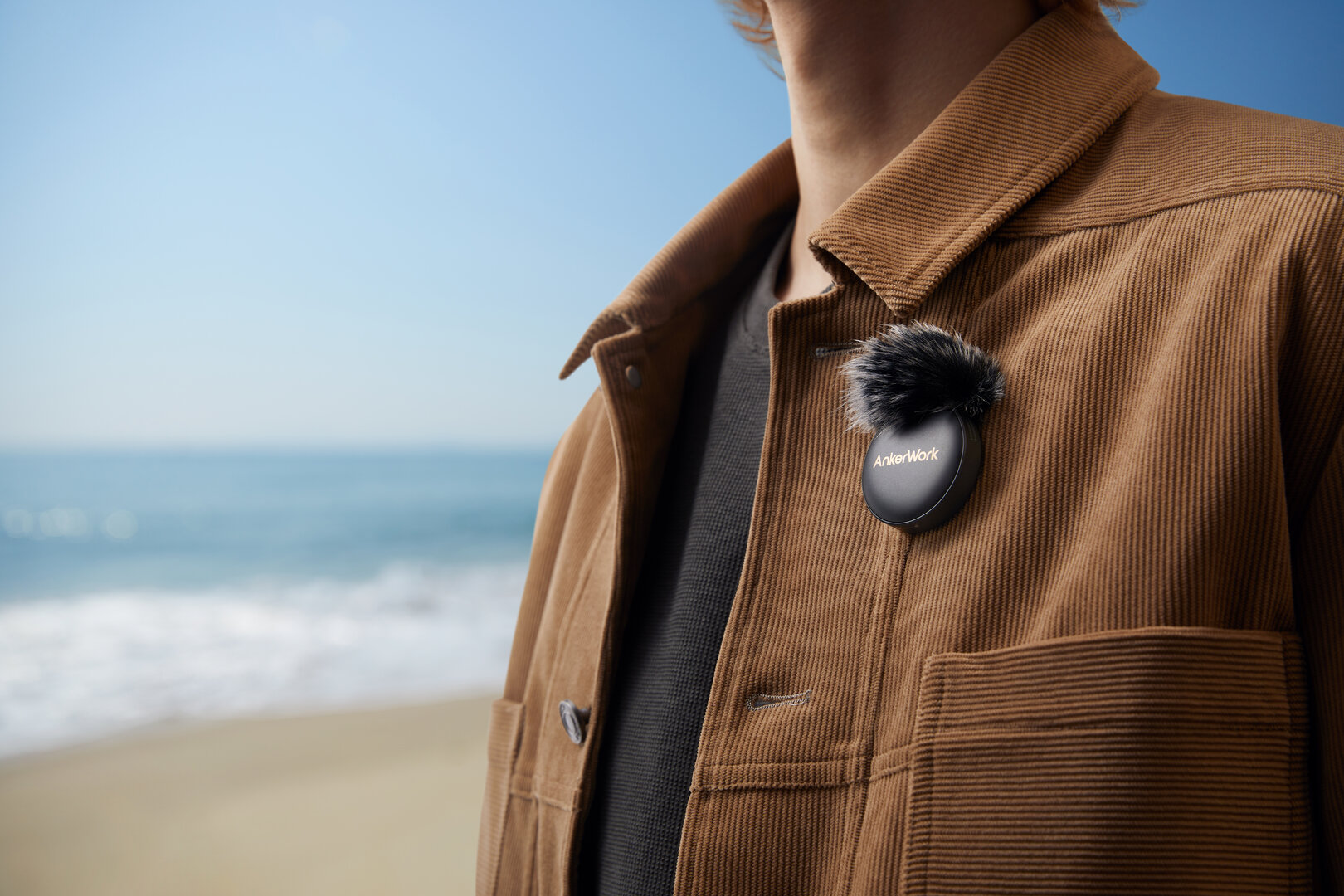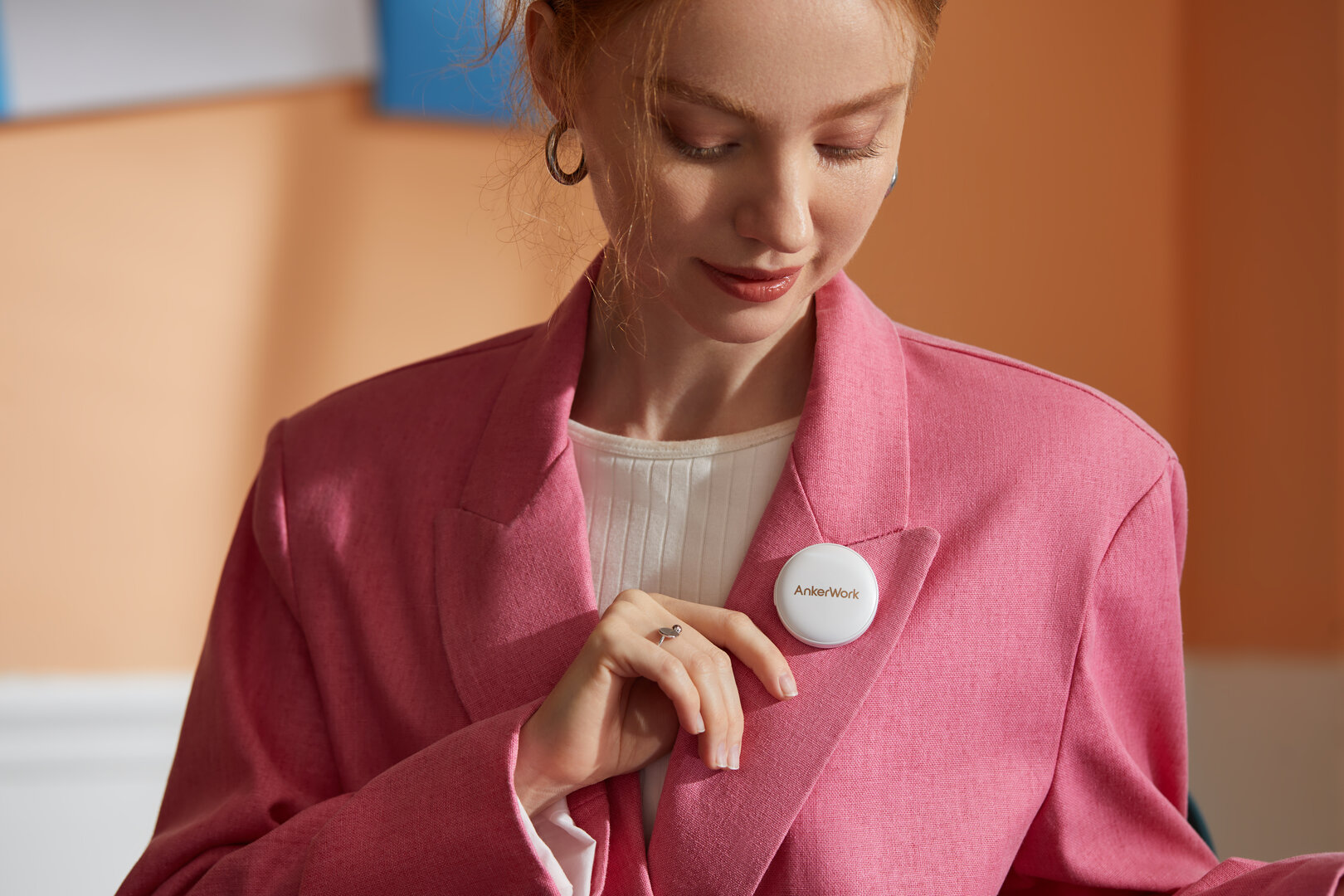 Long duration
The complete set is stored in a case, which can be used to load the components and also with is equipped with a battery with a capacity of 2,600 mAh. The 350 mAh battery of the three components should enable a runtime of up to 6 hours, which can be extended to up to 15 hours each time the case is interrupted for charging.
The M650 from AnkerWork is available now, the manufacturer has quoted an RRP of 269.99 euros.