No more Grand Prix, just a German driver – while Formula 1 is booming worldwide, Germany seems to be losing interest in the premier class. The reasons are varied.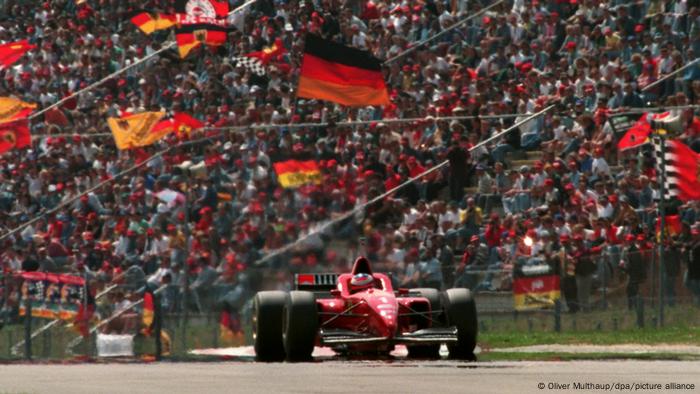 At the best of times Michael Schumachers, more than 100,000 fans lined the German Formula 1 tracks
After a dry spell of two years, Sophie Flörsch is back. "It feels very good," the 22-year-old German racing driver told DW. "For the past two years, I've had the goal of returning to single-seater racing. It's great that it worked out for 2023. I'm super happy to be driving Formula 3 again." And that's not all. Flörsch was also included in the junior squad of the Alpine Formula 1 racing team, Renault's works team. "Of course I've come a little closer to my goal of Formula 1, but I still have a long way to go."
A Formula 1 driver Sophie Flörsch would be good for German motorsport. The global Formula 1 boom, which is expressed, among other things, in a 20 percent increase in sales in 2022, has passed Germany by. Contrary to the international trend, German TV ratings are falling. The last Grand Prix in Germany was held at the Nürburgring in 2020. And Niko Hülkenberg is the only German in the field after Sebastian Vettel said goodbye and Mick Schumacher was out.
"Even in the junior classes, there are almost no more Germans. That's extremely sad," says Flörsch. "Something has to change, otherwise at some point there will be no German Formula 1 driver at all. There is a lack of funding in Germany, whether from associations or companies and sponsors. And that, even though we are a country with many car manufacturers."&nbsp ;
Price explosion in the junior classes
Many motorsport careers simply fail because of money. "The sport is extremely expensive, regardless of gender. And the higher the class, the more expensive it becomes," says Flörsch. "If you can't pay for it out of pocket, the biggest difficulty is getting those budgets together." Including pre-season, a year in Formula 3 costs up to 1.5 million euros. Who can afford it?
"As sad as it is, many drivers I drive against simply have the money," the Formula 3 driver replies. "On the other hand, there are probably a lot of highly talented boys and girls not only in Germany, but probably worldwide, who never get the opportunity to do motorsport. Even in karting, sums are sometimes spent that a normal citizen cannot find."&nbsp ;
The ADAC Sports Foundation has been supporting German racing drivers for almost a quarter of a century. Flörsch was also able to enjoy this. 17 of the sponsored made it into the premier class of Formula 1, including Hülkenberg and the retired world champions Vettel and Nico Rosberg. But the current talent is having a hard time getting a foot in the door.
"Years ago, in Germany, there was a flourishing youth scene with the Formula BMW ADAC, the Formula 3 Euro Series and the Formula 3 European Championship. Unfortunately, these series were not continued," Wolfgang Schattling told DW. "One of the reasons for this is that the FIA ​​[Motorsport World Association – editor's note] has rearranged the junior categories: Formula 3 and Formula 2 are only allowed to drive as part of Formula 1. This has led to a price explosion , which has prevented many in Germany from starting a career in single-seater racing."
Reluctance on the part of the industry
Schattling worked for Mercedes Benz in Formula 1 for around 20 years and is now, as director of the ADAC Sports Foundation, responsible for partnerships and sponsoring, among other things. "Of course, money plays the main role. But financing a career must not only depend on the family budget, but also on support from industry," says Schattling. "Things are much better in other countries like Italy, France or England. In Germany there is a reluctance to get support from the economy – with the exception of the manufacturers involved in motorsport, who have their own support systems."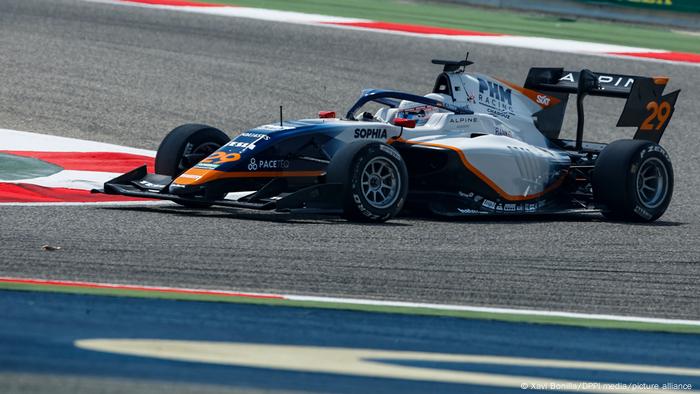 Sophia Flörsch in the PHM team's Formula 3 racing car at the first race of the season in Bahrain
The topic of Formula 1 has not been taken seriously enough in Germany in recent years," says Schattling. The director of the ADAC Foundation can therefore understand the criticism from ex-Formula 1 boss Bernie Ecclestone, Germany has lost its importance as a Formula 1 country. "I find it shameful for a car country like Germany that, unlike smaller countries like Belgium or the Netherlands, we can't manage to set up our own Grand Prix," says Schattling. "Unfortunately, people here in this country still think too small." Ecclestone had accused the German organizers of only organizing "small, nice local races" and not "international races in world champion format".
High financial risk for German racetracks
Those responsible for the former Formula 1 locations Nürburgring and Hockenheimring do not want to wear this shoe. "We are a successful racetrack and are in the black. But we can't buy a format that we can't refinance in its current form," says Alexander Gerhard, Head of Communications at the Nürburgring, with a view to the very high levels required by Formula 1 entrance fees. "The Nürburgring is a private company. We don't compete with state-owned organizations, as is the case with the race track in Bahrain or in Spa-Francorchamps in Belgium. They don't have the pressure from the private sector and don't have to compete with a Formula 1 -Racing will turn the entire business model upside down."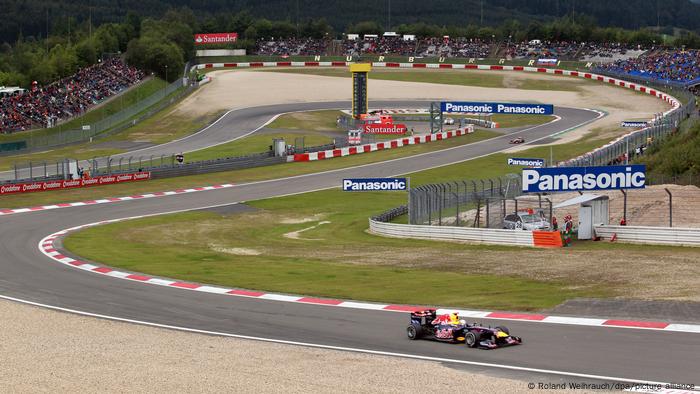 When will there be another Formula 1 Racing at the Nürburgring?
The management of the Hockenheimring also refers to DW as having "seriously weighed up" the financial risks: "After all, there have been a few Formula 1 races in the past two decades that have resulted in millions of deficits for racetrack operators. The supposedly 'small local races ', which have a large following and have been growing steadily for years, make a significant contribution to offsetting the financial burdens of the past."
According to those responsible, both the Nürburgring and the Hockenheimring are ready to host Formula 1 races again – but only if "the financial risk in the tens of millions is not solely on our shoulders," as it is formulated by the management of the Hockenheimring.
Bad image of the car
Sophia Flörsch is hoping for a Formula 1 comeback in Germany. She sees the main reason for the declining interest in the premier class in the generally poor image of the automobile in Germany: "If in the eyes of many the normal car on the road is really bad, then of course motorsport is much worse – although that's not the case This is viewed very superficially in Germany."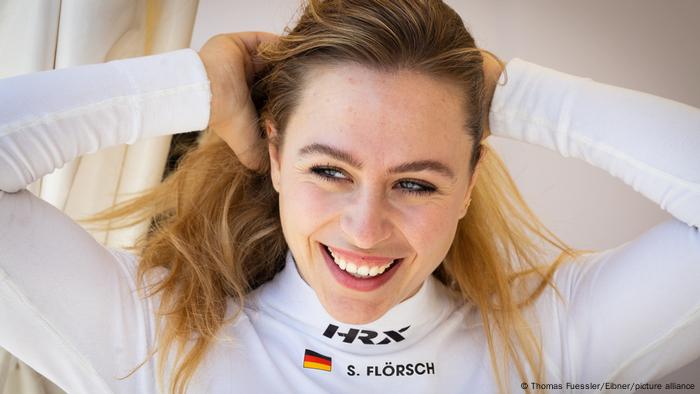 Sophia Flörsch continues to dream of a cockpit in the Formula 1
There's also "a great deal happening" in motorsport, says the pilot. "For example, in Formula 3 we drive with 50 percent bio-fuels, and since last year it's even been 100 percent in the long-distance race in Le Mans. Formulas 1, 2 and 3 will become CO2-neutral as quickly as possible, and as a high-tech sport you want to do it quickly set a good example."
And how big does she see her chances of sitting in a Formula 1 cockpit one day? "I firmly believe in it, otherwise I wouldn't do the sport," replies Flörsch. "But I also know that it doesn't just depend on talent and ability, but also on other factors. For me, it's about completing this year as well as possible, learning a lot and making the leap into Formula 2 ."