A glimmer of hope for Germany, the European export champion threatened by a recession: global trade picks up speed at the beginning of the year, as the Kiel Institute for the World Economy.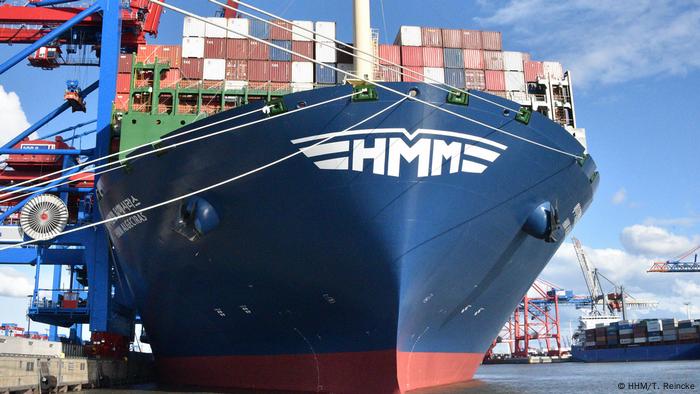 Container ship in the port of Hamburg
The trade indicator signals growth in world trade in January of 2.1 percent compared to the previous month, as the researchers announced on Tuesday. "This is boosting European and German foreign trade in particular," it said.
Accordingly, the barometer for German foreign trade shows both exports (+2.1 percent) and imports (+ 2.6 percent) clearly upwards. The EU is benefiting even more from the global momentum with a strong increase in exports (+3.0 percent) and imports (+3.2 percent). The two world's largest economies, the USA and China, are also showing an increase in exports, but a minus in imports.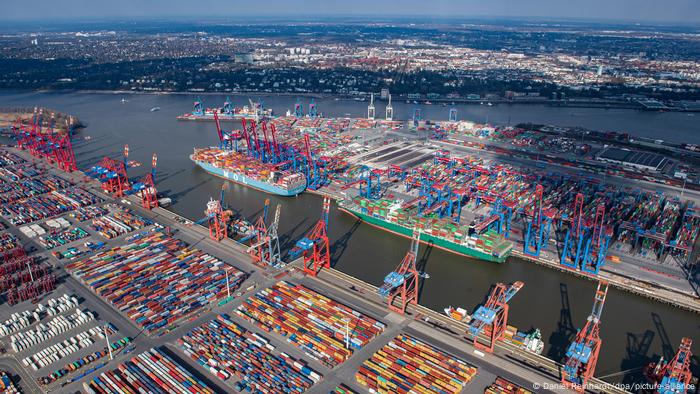 There's plenty to do again at the container terminals in the port of Hamburg
"January brought great leaps in German and European foreign trade and thus a good start to the new year," said IfW expert Timo Hoffmann. "Germany is obviously benefiting from high demand for German products abroad, which is also reflected in the high order backlog in industry." China's trade, on the other hand, still has room for improvement. Weak imports there signaled subdued domestic demand.
Congestion on the world's oceans is dissolving
Easing congestion on the oceans fits in with the positive start to the year. Only eight percent of all goods shipped worldwide are currently stuck, as determined by the IfW. At the height of the delivery bottlenecks, it was almost 14 percent. "For the first time since the outbreak of the corona pandemic and since the container ship network got out of step, ship congestion has reached a level that was already reached before the pandemic and that does not have to be classified as a disruption," said Hoffmann. The main reason for the decrease in congestion is probably that fewer goods were transported by sea worldwide.
"This can be explained on the one hand by the fact that freight forwarders are probably looking for alternative transport routes via rail or organized the street and are now maintaining it," said the IfW expert. In addition, China's weak demand has consequences. "The volume of freight in the Red Sea – the most important sea trade route between Europe and China – is noticeably below the normal volume before the outbreak of the Corona crisis." Responsible for the gap is mainly less freight from Europe to China. Free freight capacity, a container ship network on the way to equilibrium and catch-up potential in China gave hope for a longer upswing in international trade.
hb/iw (rtr)