Will there ever be a time when we can charge our AirPods case wirelessly from the iPhone? Reverse wireless charging has been talked about for years, and according to a new source, it's still in development for the iPhone.

Benjamin Kuijten | iCulture.nl – 6 February 2023, 20:45 whatsappfacebooktwittertelegramlinkedinmailprint
Ever since the iPhone 11, Apple has been rumored to be planning to enable reverse wireless charging. That is, charge other accessories via your iPhone by placing them on top. But it didn't happen with the iPhone 11, even though it did contain the necessary hardware parts. Then we thought that reverse wireless charging would come with the iPhone 12, but it didn't get off the ground there either. Subsequently, the same rumors about reverse wireless charging also went with the iPhone 13, but you guessed it: we did not see the function fully there either. In spring 2021, a source claimed that there were no plans to introduce reverse charging in the near future. Today, another source says that Apple still has plans for this.
'Apple still planning reverse wireless charging
According to the source, Apple originally had plans to add the feature to the iPhone 14 Pro and iPhone 14 Pro Max, but for some reason it never came to fruition. Developers at Apple have not given up hope. Internally, a firmware called wireless power out is still being worked on. This software controls the charging speed between devices, as well as how efficient the charging is and how it ensures that the devices do not overheat. This firmware would form the basis for reverse wireless charging.
Apple is also said to be working on a special interface to enable reverse wireless charging. This would be similar to the interface for MagSafe accessories. It is a combination of an animation, sound effect and vibration to indicate that the charging is in progress.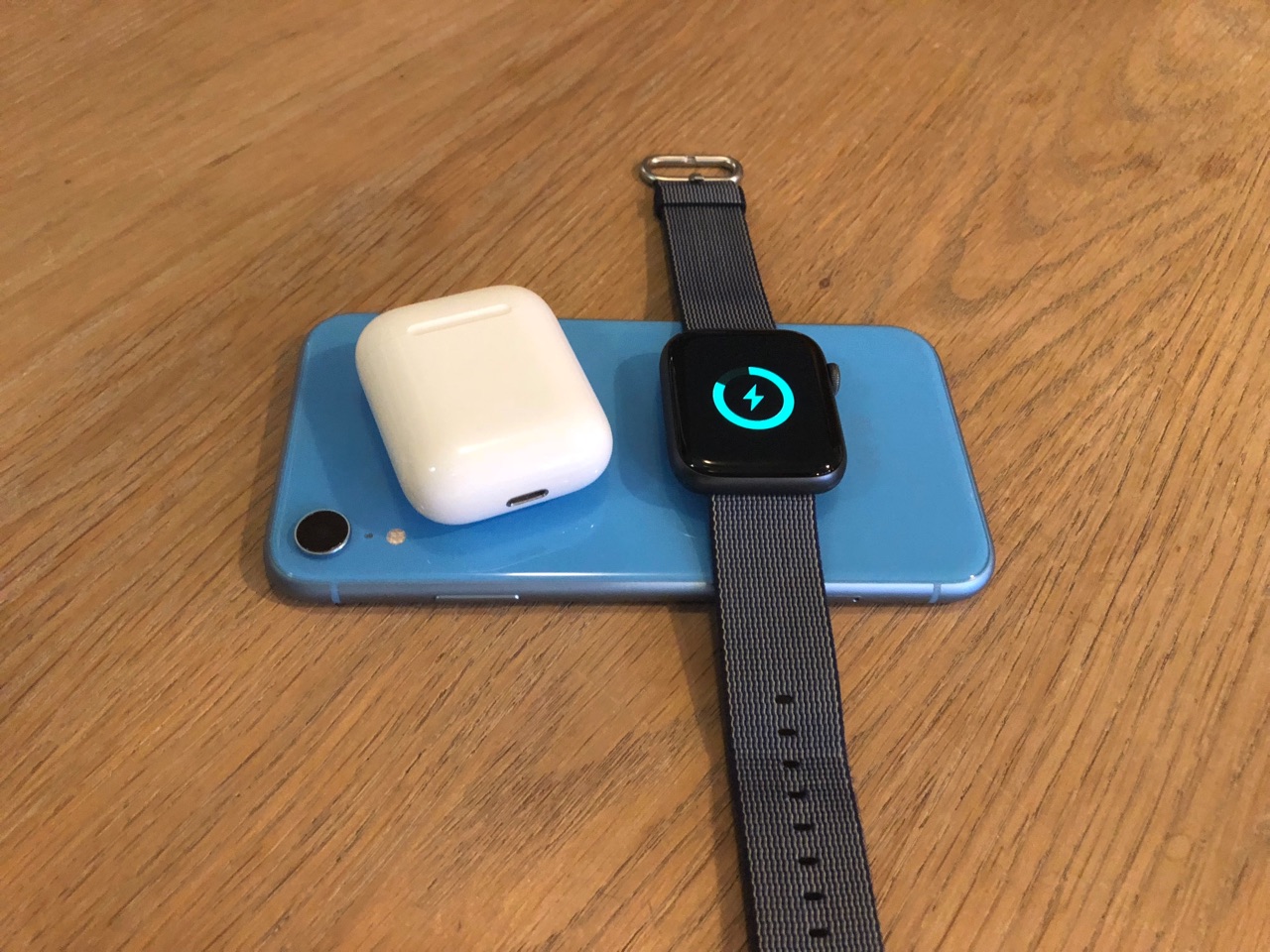 Reverse wireless charging could be used to charge the AirPods case, for example, simply by placing it on the back of the iPhone. Samsung has had a similar function for years, but Apple still lacks this. Apple does have a similar system for the MagSafe Battery Pack. You attach this magnetically to the back of your iPhone and if you then plug a Lightning cable into the iPhone, the power bank (via the iPhone) is charged wirelessly. But charging a utensil like AirPods wirelessly via your iPhone is not possible until now.
Apple is working on a successor to the Qi standard for wireless charging in collaboration with the Wireless Power Consortium, partly based on MagSafe. It is possible that Apple uses this Qi2 standard as the basis for reverse charging, although there is no concrete evidence for this yet.
See also


Apple's MagSafe Leads to New Qi2 Wireless Standard charging
The Wireless Power Consortium has announced that Qi2 will replace the existing wireless charging standard. It's coming in 2023 and Apple's MagSafe has been at the root of it. It should lead to accessories and chargers that work better together.