Apparently only in China does Intel offer further variants of the Raptor Lake processors for desktop PCs. The Core i5-13490F and Core i7-13790F offer more cache than their closest relatives. Packaged in a black box, the beat is once more and once less. Such regional "Black Editions" have existed before.
Two new special editions for China
A good year ago, the Core i5-12490F became known, which offered a bit more clock and also a bit more L3 cache than the regular Core i5-12400F with the same number of cores. This special edition was offered exclusively in China in black instead of blue packaging. This seems to be repeating itself now.
The successor is called the Core i5-13490F and is offered by the Chinese retailer JD.com, as reported by VideoCardz. According to the information, the Core i5-13490F, like the regular Core i5-13400F, has a total of 10 cores (6P + 4E) and 16 threads, but clocks up to 4.8 GHz, which is 200 MHz higher in the maximum turbo clock. In addition, the L3 cache does not hold 20 MB, but 24 MB as is the case with the Core i5-13500 (test), which, however, serves a different class with significantly more cores.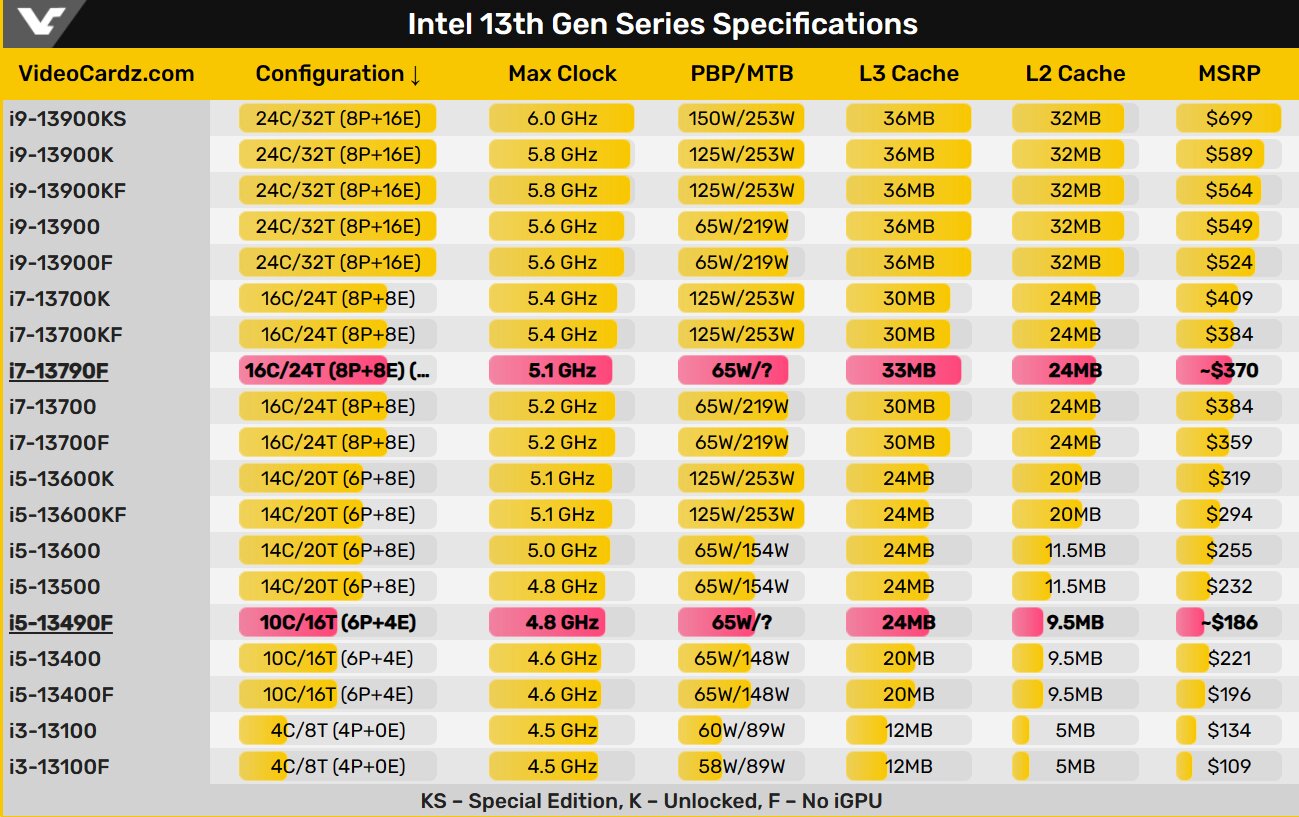 The key data mentioned for the Core i7-13790F, which is not offered separately but is bundled with a mainboard, is a bit confusing. According to a screenshot of unknown origin shared on Twitter, the Core i7-13790F is said to have 16 cores (8P + 8E) and 24 threads, like all 137xx models. At the maximum clock rate of 5.1 GHz, however, it would be below a Core i7-13700F (5.2 GHz) and significantly below an i7-13700KF (5.4 GHz). 33 MB L3 cache would be 3 MB more than in the sister models.
Like all CPUs with an F suffix, the new models do not have a GPU.