The formerly largest aircraft in the world was destroyed during the Russian invasion of Ukraine in February 2022 at its home airport of Hostomel near Kyiv. The Antonov An-225 "Mrija" should take off again soon in the Flight Simulator (test), as the developers of the flight simulation game have now announced. >Detailed replica takes off on February 27
During an hour and a half developer livestream, the developers said they were very upset when the plane was destroyed. The idea of ​​making the An-225 available in Flight Simulator came up immediately, but Antonov's support was needed from the start. Although virtual replicas of the 84 meter long and 285 ton aircraft with a wingspan of 88.4 meters are already available through mods for the Flight Simulator, Microsoft itself wants to surpass these in terms of detail by far as part of a license agreement with Antonov and the simulation specialist iniBuilds . The long-standing pilot of the An-225, Dmytro Antonov, is said to be involved in the development and ensure authenticity in the cockpit.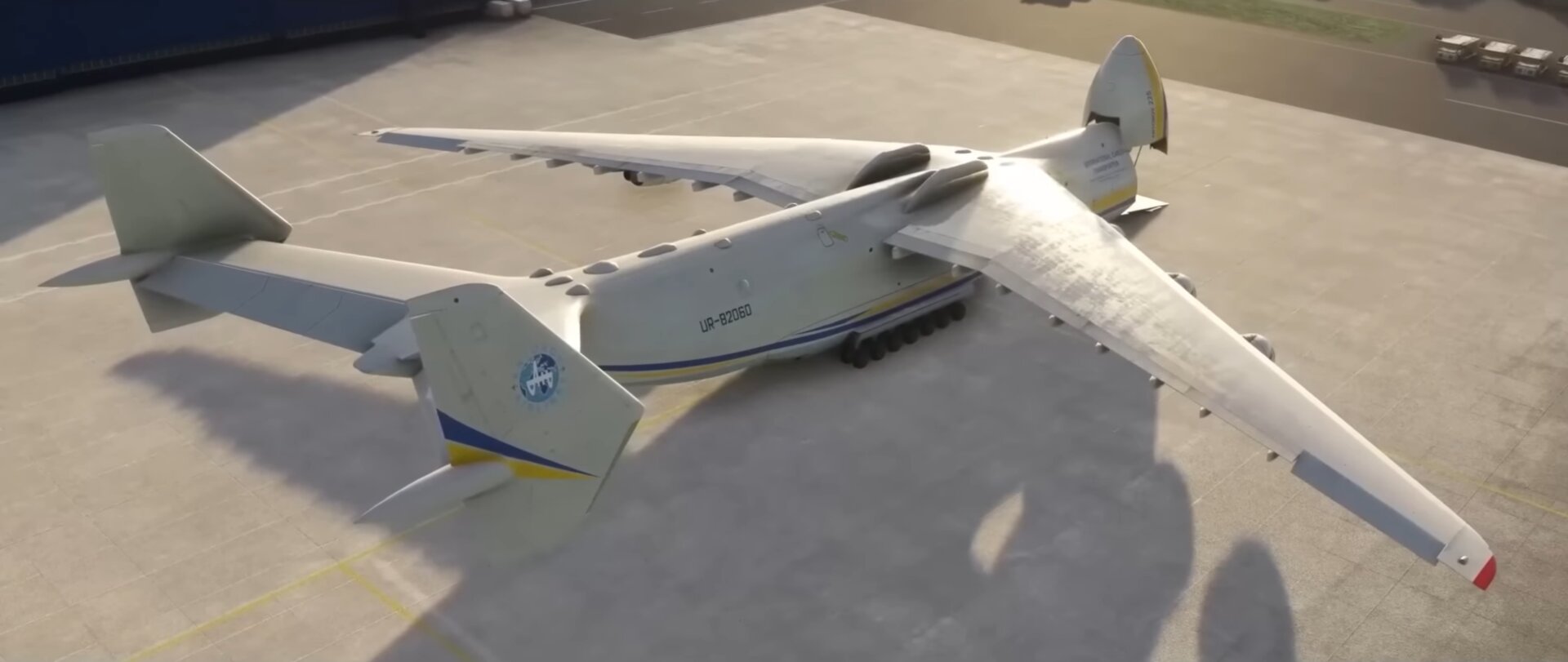 On February 27, 2023, the first anniversary of the original's destruction, the virtual Antonov An-225 is scheduled to take off in Microsoft Flight Simulator. The plane is available as part of a DLC for $20, with all proceeds going to Antonov or Ukraine.
The Antonov An-225 was a giant of the skies
The Antonov An-225 Mrija was completed in 1985 and was the largest aircraft ever built until its destruction . After being mothballed for several years around the turn of the millennium, the giant one-of-a-kind aircraft returned to service in 2001 and flew numerous transport missions around the world, during which the Antonov An-225 transported loads that no other aircraft could have carried. Her last assignment was in February 2022, when she transported almost 90 tons of COVID-19 test kits from China to Denmark.
In November 2022, Antonov announced a new one To want to build An-225, which will probably cost around 500 million US dollars. The Ukrainian state wants to support the project, but for the time being the priorities are elsewhere – the future of the series is by no means assured.