After four months of beta testing, Valve's long-promised overhaul of the Steam client's Big Picture Mode is officially available, bringing a Steam Deck-inspired refresh to the aging user interface .
New Big Picture Mode with Steam OS look
With the update of the Steam client for desktop computers to version 2023-02-01, Valve is officially rolling out the fundamentally revised Big Picture Mode after the updated user interface had already been available for a few months as part of a beta test phase. The new Big Picture Mode comes with an updated home screen that offers faster access to games, universal search, a new controller configurator and other customizations.
Essentially, it is the user interface known from Steam OS, which is now adapted for larger screens and is also offered as an alternative for the usual Steam client. The new Big Picture Mode takes users straight to a list of their recently played games instead of letting them choose between the Store, Library and Community categories as in the old version.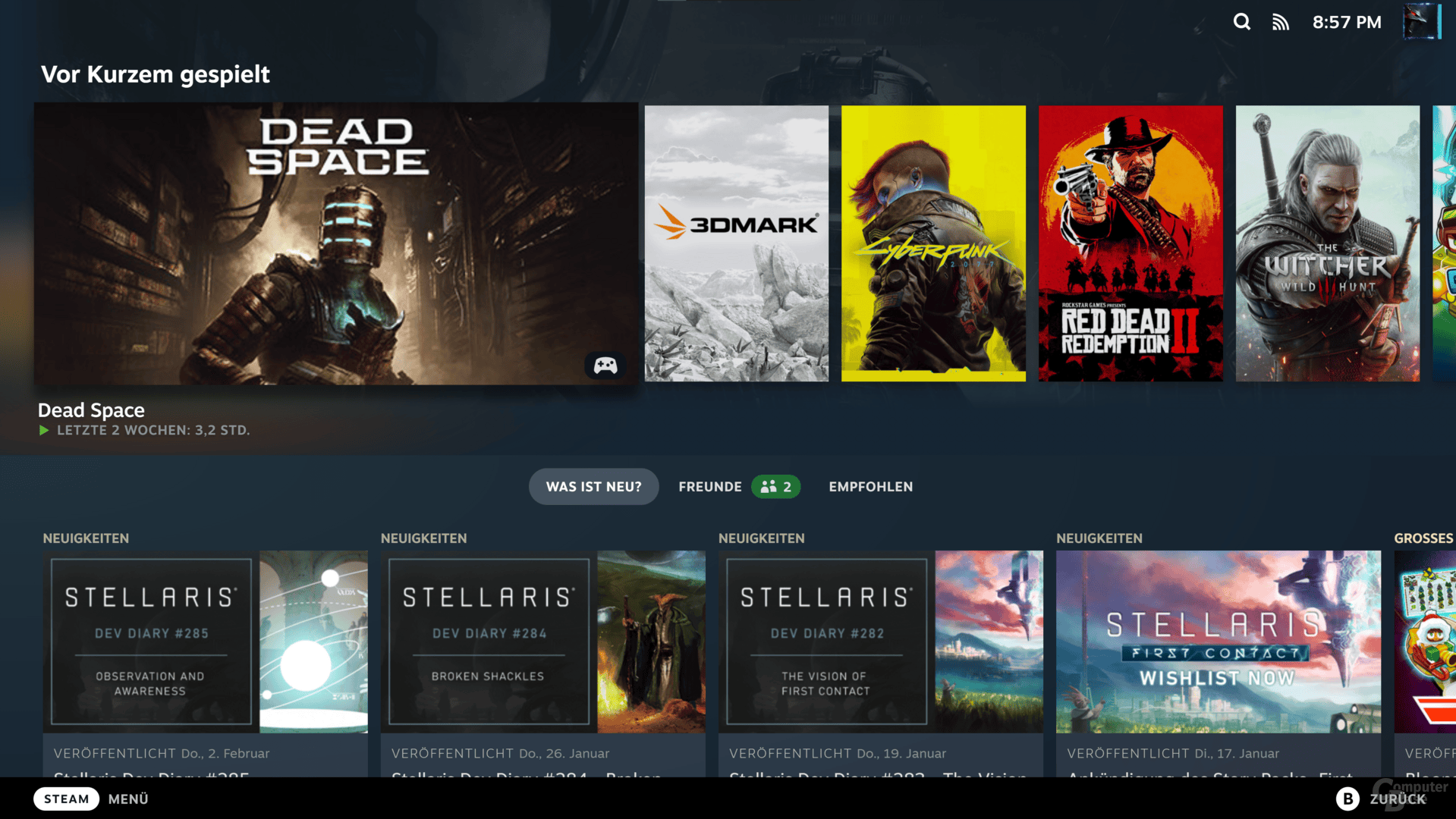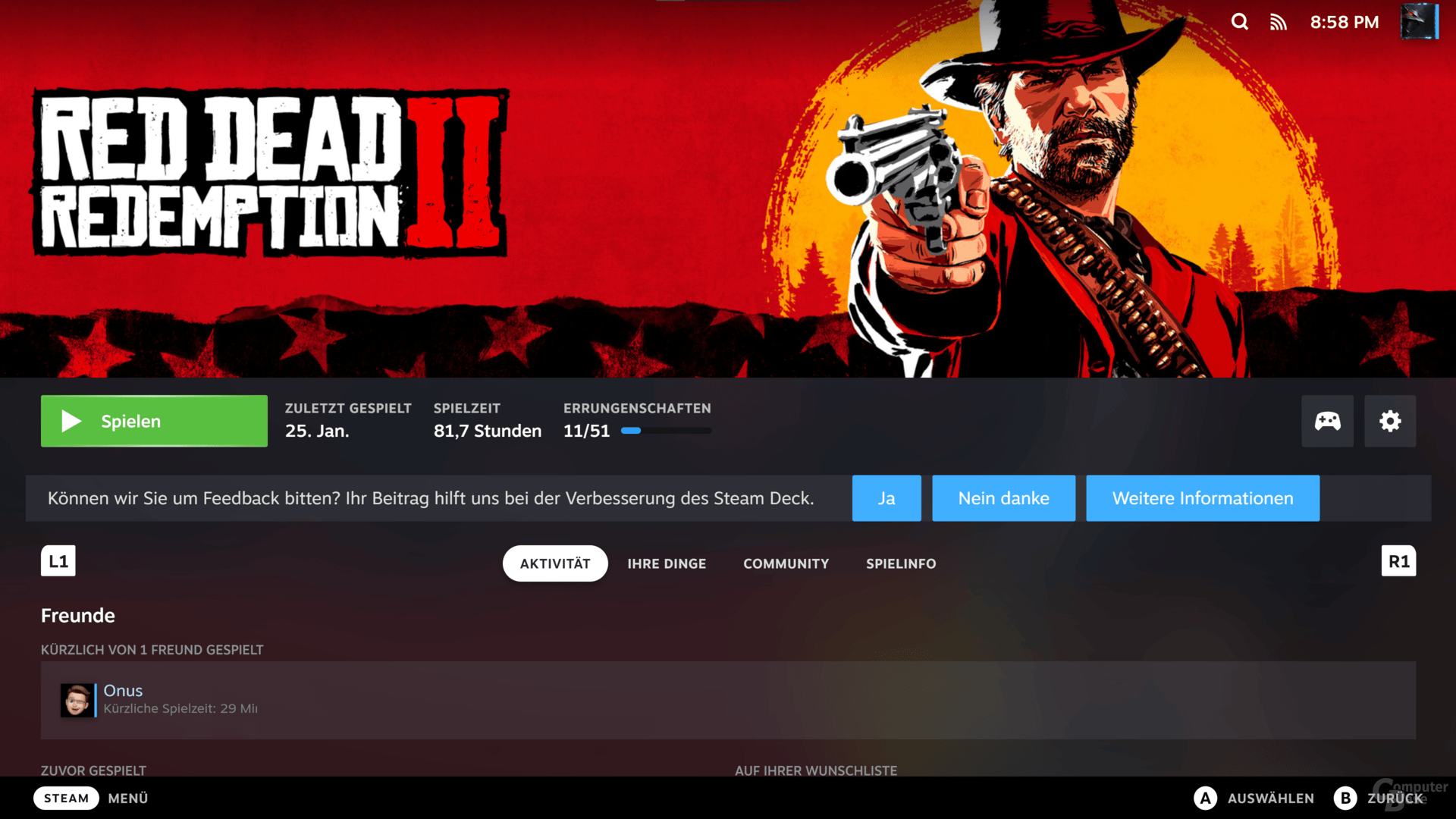 Users can access Big Picture Mode as usual by clicking on the corresponding logo in the top right corner of the Steam client. The full patch notes can be found in a blog entry. Meanwhile, it should be noted that the first users are already reporting problems with controllers and Steam Link, for example on Reddit. If you want to continue using the old Big Picture Mode, you can run Steam with the start parameter -oldbigpicture.
10 years Big Picture Mode
Steam's Big Picture Mode was first introduced in 2012 and since then has offered a full-screen and alternative user interface that was specially developed for use with televisions and controllers and is also reminiscent of the operating systems of common game consoles, for example.
While Big Picture Mode has been updated in small increments since then, Valve's recent major overhaul of the Steam client for desktop PCs left Big Picture Mode out of the picture. However, Valve announced in July 2021 that it would replace the increasingly outdated design of Big Picture Mode with the much more modern user interface developed for the operating system of the handheld console Steam Deck.
Do you use the Big Picture Mode in Steam?
Yes, I use Big Picture Mode regularly.
Yes, but only occasionally, for example when I switch from the PC screen to the television.
No – I just accidentally get lost there every now and then.
No, I've never seen Big Picture Mode.
Abstain (Show result)
Please log in to vote!
Downloads



Steam Download

4.6 stars

Steam is Valve's platform for the digital distribution of games and is currently the market leader.

Version 2023-02-01 German