The Viper Mini Signature Edition is a superlative mouse: high-end technology in a magnesium housing weighs little and costs a lot. Razer developed the proof of concept at the request of the enthusiastic mouse community on Reddit – and after a long wait the time has come: the little mouse is available.
From fan service to exclusive feasibility study
Originally it was only supposed to be a cross between the small form factor of the cheap Viper Mini (test) equipped with mid-range technology and the wireless high-end mouse Viper Ultimate (test). Almost two years ago, Razer initially responded to this request: No, there was no market for such a product. The Viper Mini is primarily designed for the Asian region; there would be no demand for the significantly more expensive technology of the larger Viper mice.
But the mouse community persevered and ever lighter – and therefore often smaller – fingertip grip mice became more and more popular. Finally, it was said that Razer is now working on a wireless Viper Mini with a better sensor. Then Razer confirmed these rumors. And at some point it became clear: It's not just a hybrid of Viper Mini and Viper Ultimate; much more should the technology of the Viper V2 Pro (test), addressed to e-sports professionals, together with HyperPolling Wireless (test), i.e. a wireless USB query rate of up to 4,000 Hertz, become the figurehead of the small wireless mouse.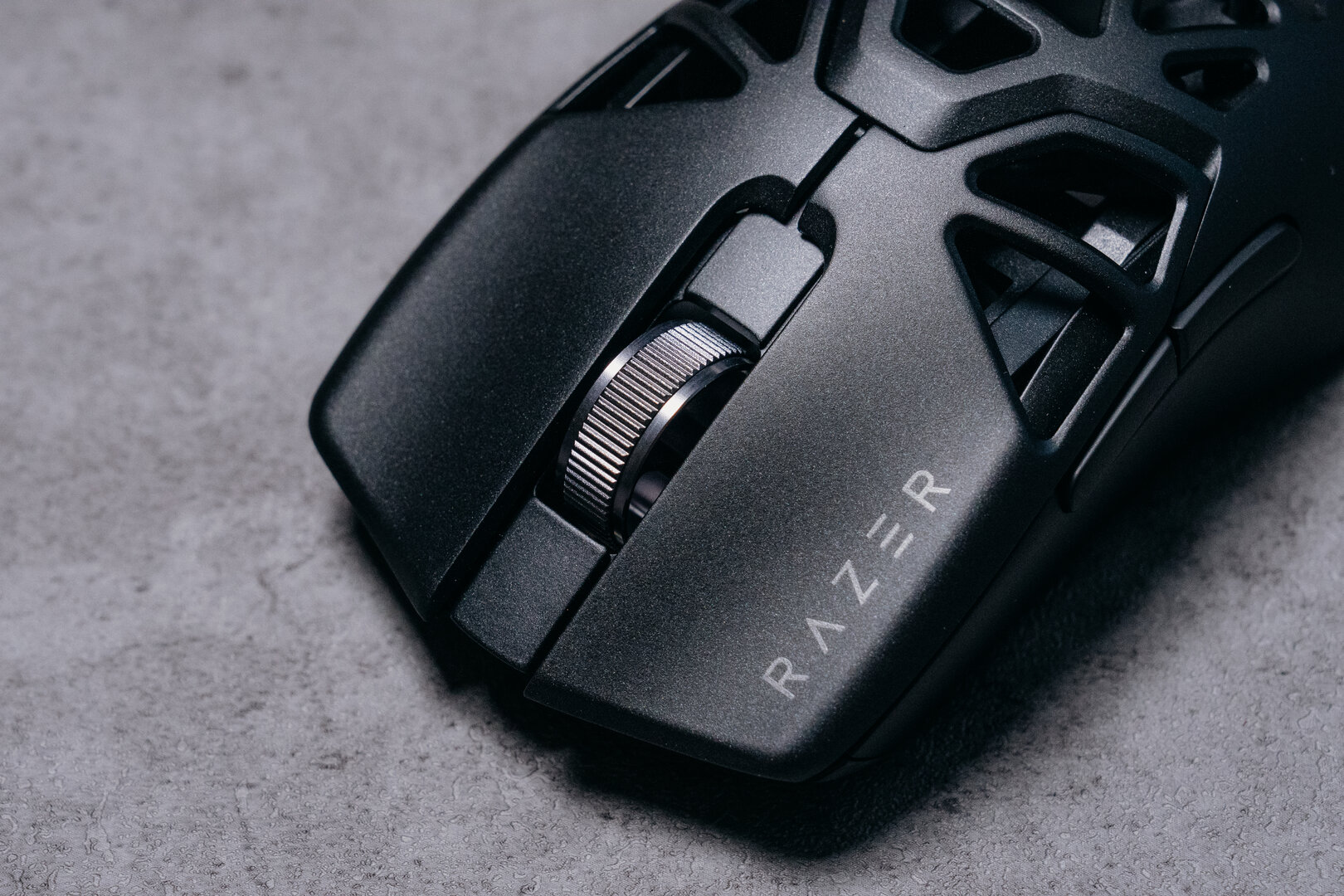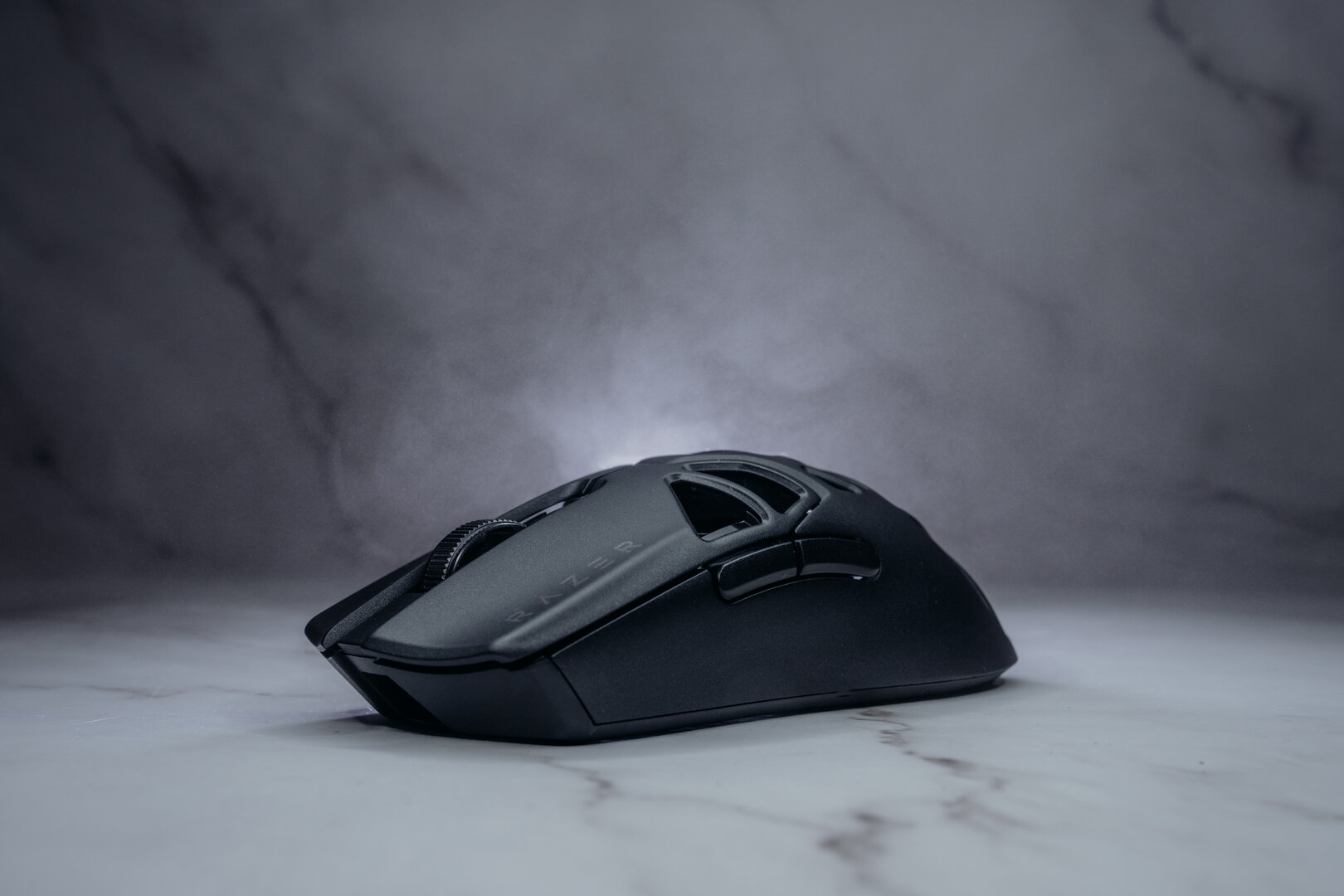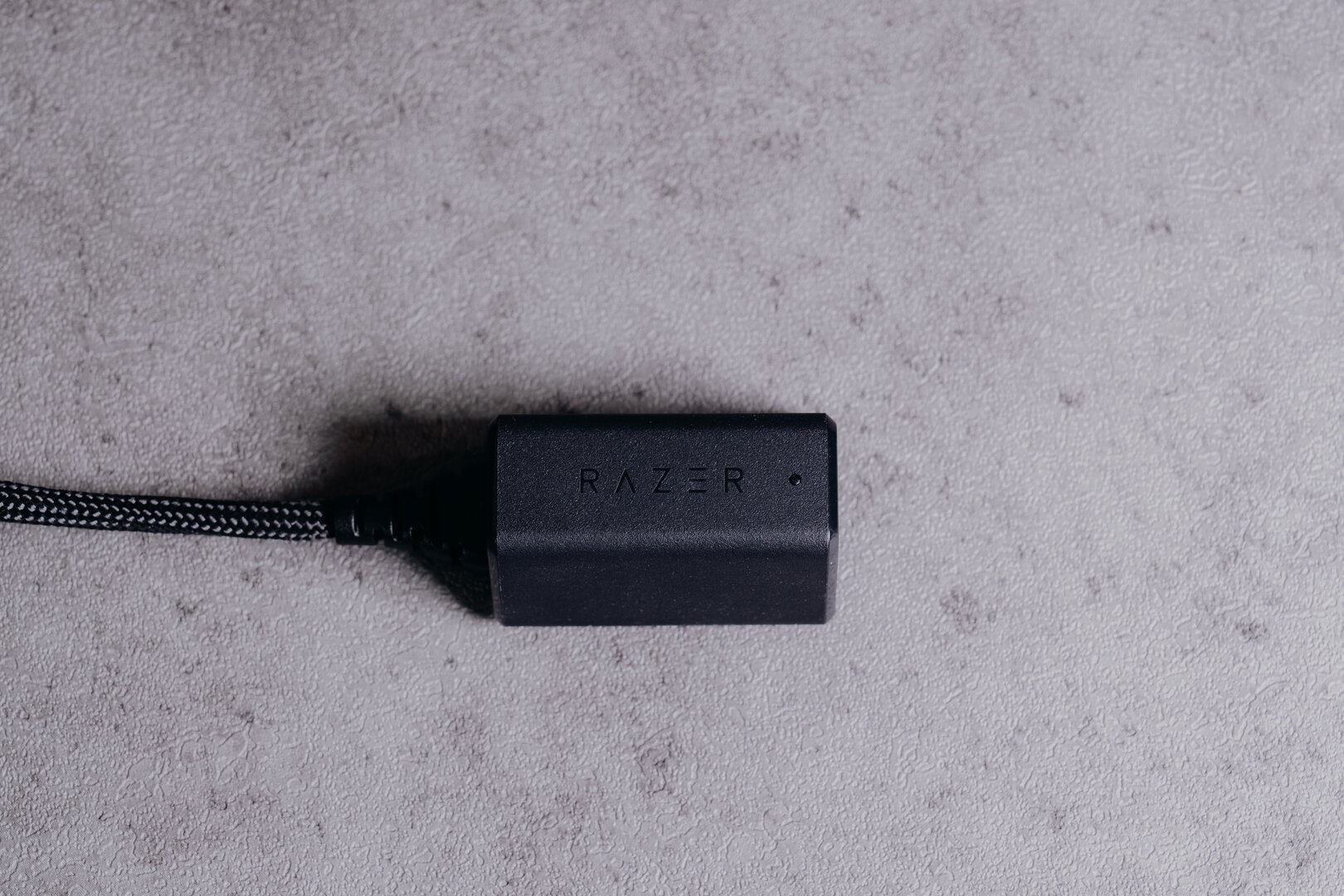 With the Viper Mini Signature Edition, Razer speaks of a runtime of 60 hours for the usual 1,000 Hertz, so the value at 4,000 Hertz should fall below 20 hours. The manufacturer does not provide any information here, but refers to the charging time: The lithium-ion battery of the magnesium mouse can be charged particularly quickly; 100 percent charge is reached in less than 60 minutes. Charging takes place via the flexibly wrapped USB-C to USB-A cable, which in wireless operation is connected to the HyperPolling Wireless Dongle, which is ideally located directly behind the mouse pad and is therefore already ready to hand on the table.
< h2 class="text-width text-h2" id="section_with_many_accessories_exclusively_available_from_razer_available">With many accessories available exclusively from Razer
For the buttons, Razer uses its own third-generation opto-mechanical switches for left and right click. And the choice of mouse feet is also not surprising: Once again, sliding elements made of pure PTFE are used. However, the Viper Mini Signature Edition comes with a second set of mouse feet made of Corning Gorilla Glass 3. Such glass mouse feet have been enjoying increasing popularity in the mouse community for years. If you are just wondering at this point why there are mouse enthusiasts, we would advise against the glass mouse feet – the constructive handling of such a light mouse with glass sliding elements is quite difficult.
The scope of delivery of the Viper Mini Signature Edition meanwhile offers other bonuses. Razer includes two sets of grip tapes, as well as a microfiber cloth and two cleaning cloths soaked in alcohol. And what's more, the manufacturer gives a three-year guarantee for this special mouse. The little Viper and its accessories are delivered in a black box with a leather look – the product is undoubtedly intended to look particularly exclusive. And since the suggested retail price of 320 euros will probably not be undercut because the Viper Mini Signature Edition will only be available through Razer's own web shop, it is indeed an exclusive mouse. Sales start is February 11, 2023.
Update 02/02/2023 6:13 p.m.
On Reddit, Razer employees are currently answering questions about the Viper in an Ask-me-Anything thread Mini Signature Edition.
Razer Viper Mini Razer Viper V2 Pro Razer Viper Mini Signature Edition Zaunkoenig M2K Ergonomics: Symmetrical (Right-handed) Symmetrical (Ambidextrous) Sensor: PixArt PMW-3359
Optical PixArt PAW-3950
Optical
Lift-Off-Distance : 1.0-3.0mm PixArt PMW-3360
Optical
Lift-Off-Distance: 1.0-3.0mm Resolution: 100-8,500 CPI
5 levels 50-30,000 CPI< br>5 levels 100-12,000 CPI Speed: 7.6 m/s 19.0 m/s 6.3 m/s Acceleration: 343 m/s² 686 m/s² 490 m/s² USB polling rate: 1,000 Hz 4,000 Hz 8,000 Hz Primary button: Razer Optical, 50 million Clicks Razer Optical, 90 million Clicks Omron D2F-01F Number of buttons: 6
Top: 4
Left side: 2 6
Top: 3 Bottom: 1
Left side: 2 5
Top: 3
Left side: 2 3
Top: 3 special keys: mouse wheel
cpi switch mouse wheel Software: 5 profiles
fully programmable, secondary assignment
Macro recording
Internal memory: 1 profile 5 profiles
fully programmable, secondary assignment< br>Macro Capture Internal Storage: 1 Profile Lighting: Color: RGB, 2 Addressable Zones
Modes: Breathing, Waves, Color Loop
Reactive, Game Integration – Case: 118 × 61 × 38 mm
Hard Plastic, Plating
Gloss elements
Sliding feet: PTFE (pure) 127 × 67 × 39 mm
Hard plastic, coating
Gloss elements
Sliding feet: PTFE (pure) 119 × 62 × 39 mm
Metal
Sliding feet : PTFE (pure) 79 × 60 × 29 mm
Hard plastic, carbon fibers
Sliding feet: PTFE (pure) Weight: 61 grams (without cable) 58 grams (without cable) 49 grams (without cable) 24 Grams (w/o cable) Connection: USB-A cable, 2.10 m, braided USB-A to USB-C cable, 1.80 m, braided
Radio: 2.4 GHz
proprietary battery , 80 hr runtime
Charging: Cable USB-A to USB-C cable, 1.80 m, coiled
Radio: 2.4 GHz
proprietary battery, 60 hr runtime
Charge : Cable USB-A cable, 1.65 m Price: from €30 from €139/from €134 €320 €299
ComputerBase has received information about this item from Razer under an NDA ten. The only requirement was the earliest possible publication date.