Sometimes doing without is something unusual. With the Midi-Tower M30, the omission of modern features leads to an appearance that has become rare: the standard version lacks windows and RGB light, it comes as a plain, black box that is silent about its contents.
However, Sharkoon has taken up developments in recent months. Large mesh areas on the front and top create numerous opportunities for air exchange, which benefits high-end components. For active ventilation, however, only two 120 mm fans are used in the case, up to five more copies can be retrofitted.
A large radiator fits
If water cooling is used, the M30 only allows the installation of a 280 mm or 360 mm radiator. However, there is a restriction when using the latter size: Only one such radiator can be installed either under the cover or behind the front, both places must not be occupied at the same time. Depending on the size of the mainboard and the RAM, the heat exchangers on the top can be between 5 and 20 centimeters deep.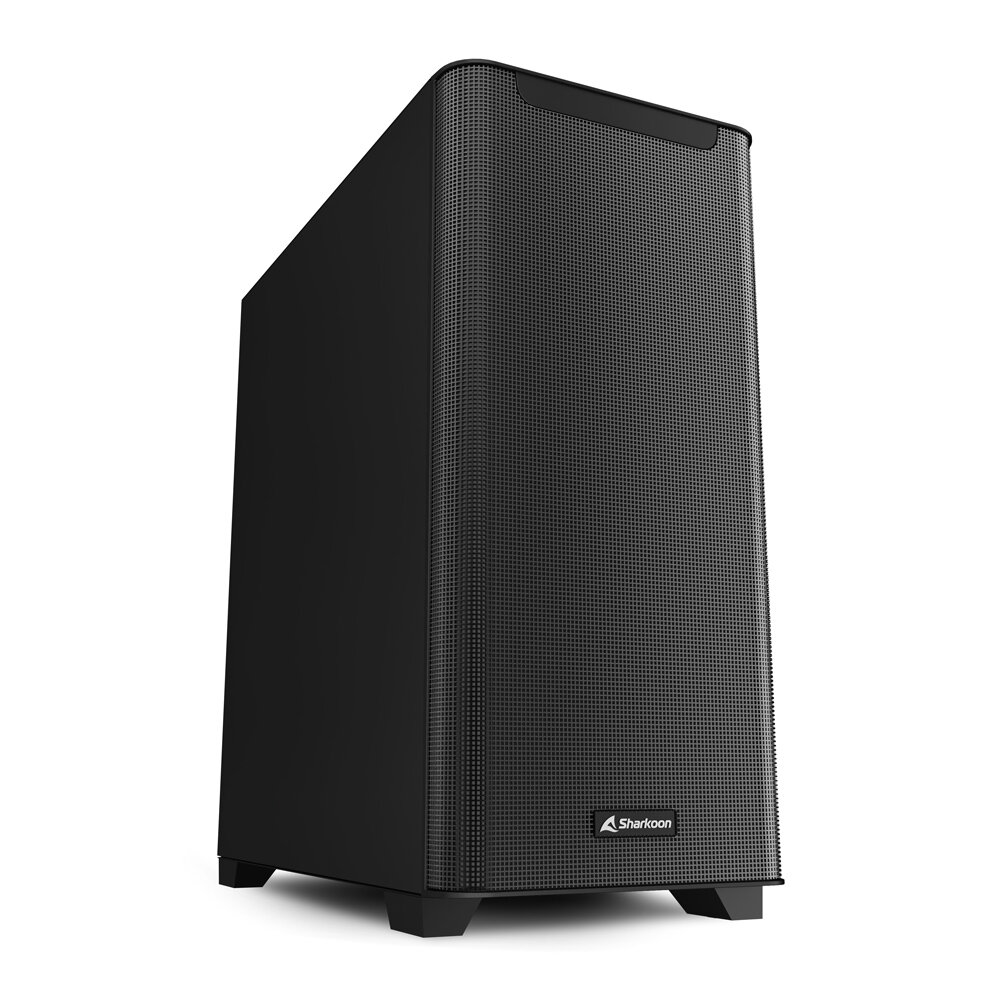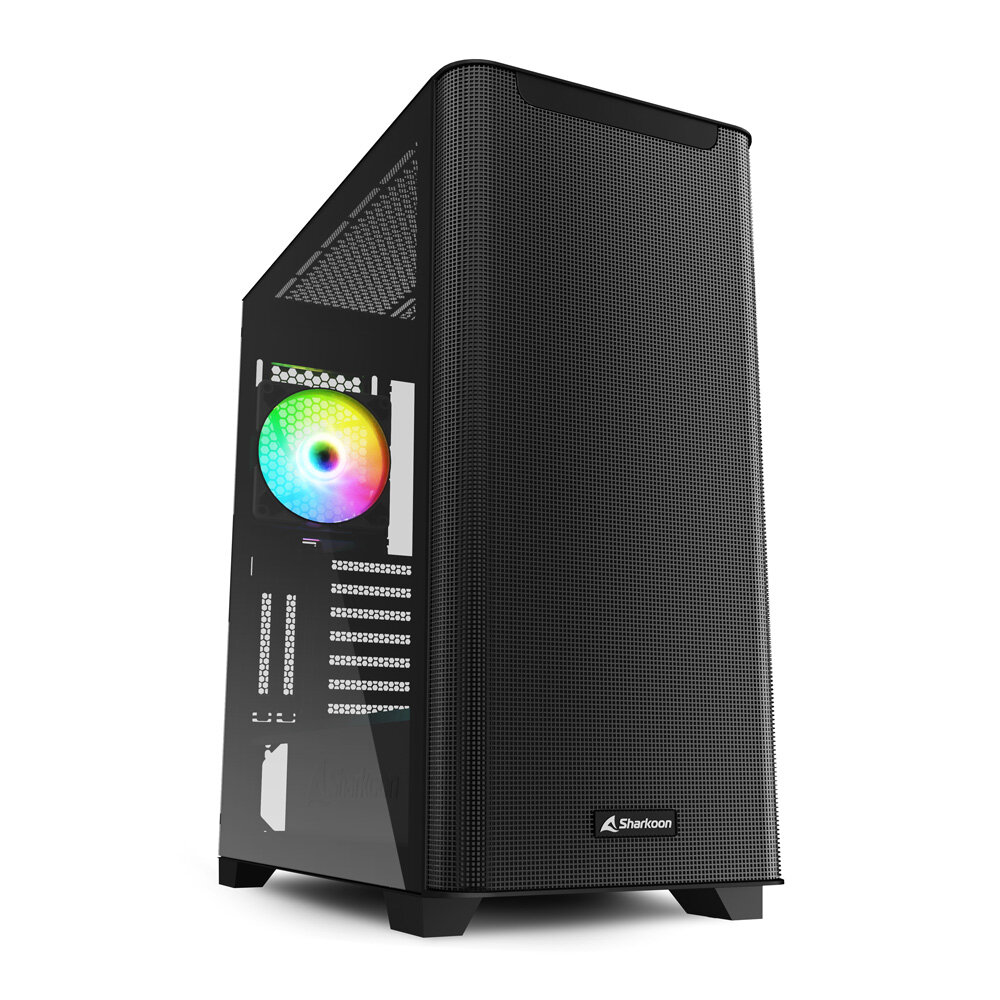 There are no restrictions for other components. Processor cooler, graphics card and power supply have so much space that currently offered models find enough space. The M30 distributes hard drives like any other midi tower on the market: An HDD cage with a slot and a mounting space on its top is in front of the power supply, two 2.5″ slots are behind the mainboard. You can choose to move to the power supply tunnel. The I/O area is also well equipped. The M30 has two USB 3.0 ports and a USB 3.1 port with a Type-C connector.
Simply the cheapest
Sharkoon sets a price of around 70 euros for the M30 Black, the RGB version costs ten euros more. It has a side window made of glass. In addition, one of the two fans is equipped with RGB LEDs, which can be centrally controlled by a control board supplied with this variant for up to four lamps. In the price comparison, there is still no trace of either model, but the midi towers are already available from stock at the first dealers at the recommended price.
Sharkoon M30 Black (Black) Sharkoon M30 RGB (RGB) Mainboard format: E-ATX, ATX, Micro-ATX Chassis (L × W × H): 457 × 220 × 488 mm (49.06 liters) 457 × 220 × 488 mm (49.06 liters)
Side window Material: plastic, steel Net weight: 6.20 kg 7.20 kg I/O ports/other: 1 × USB 3.1 (USB 3.2 Gen 2) Type C, 2 × USB 3.0 (USB 3.2 Gen 1), HD audio 1 × USB 3.1 (USB 3.2 Gen 2) Type C, 2 × USB 3.0 (USB 3.2 Gen 1), HD audio
Lighting (RGB) Slots: 2 × 3.5″/2.5″ (internal)
2 × 2.5" (internal) expansion slots: 7 fans: front: 2 × 140 mm or 3 × 120 mm (1 × 120 mm included)
rear: 1 × 120 mm (1 × 120 mm included)
top: 2 × 140 mm or 3 × 120 mm (optional) Dust filter: cover, front, power supply Compatibility: CPU cooler: 172 mm
GPU: 380 mm
Power supply: 220 mm Price: 70 € 80 €