Actress Andrea Riseborough was surprisingly nominated for 'To Leslie' – an example of how social media advertising campaigns can transform awards shows?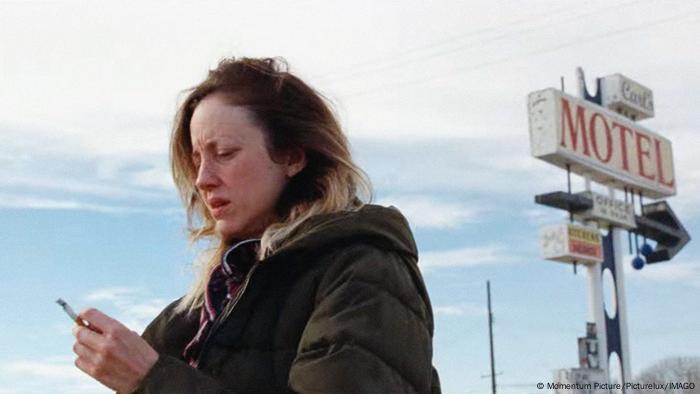 Andrea Riseborough stars in " To Leslie" an alcoholic single mother
Andrea Riseborough is allowed to keep her Oscar nomination for best actress. The Oscar Academy said on Tuesday (01/31/2023) that the decision made would not be reversed. Previously, Riseborough had received a surprise nomination for an Oscar in the category "Best Actress" for her role as an alcoholic mother in "To Leslie". While the film was critically acclaimed, it grossed less than $30,000 at the box office. This makes "To Leslie" one of the lowest-grossing films ever to be nominated for an Oscar.
Riseborough also did not appear in the nominations for other prestigious awards such as the Golden Globes, Screen Actors Guild or BAFTAs, which are usually considered a harbinger of the Oscars. However, she was nominated for the Independent Spirit Awards, which recognize smaller films that are often overlooked at the Academy Awards.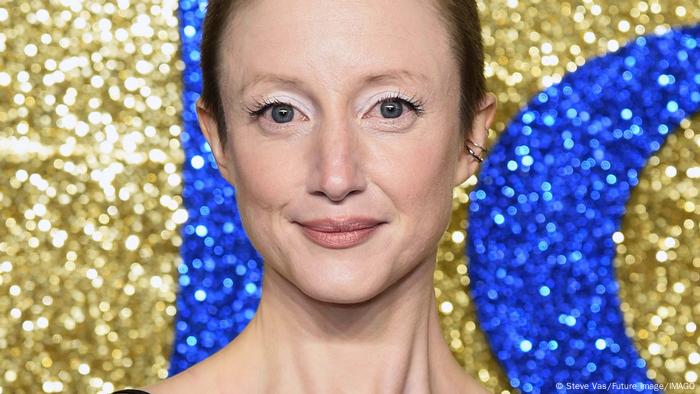 Riseborough is in the running for the Oscar for Best Actress alongside Cate Blanchett, Michelle Yeoh, Ana de Armas and Michelle Williams
Celebrity Support
The Oscar nomination came as a surprise that many observers accused Riseborough and To Leslie director Michael Morris of violating the Academy's lobbying rules. Accordingly, the "To Leslie" team is said to have used insider connections to Hollywood stars to increase the chances of a nomination. Morris and his wife, actress Mary McCormack, showed "To Leslie" to their friend and journalist Howard Stern. He then presented the film on his popular radio show.
Celebrity supporters have also included Charlize Theron, Gwyneth Paltrow and Edward Norton as hosts of film screenings. Kate Winslet and Amy Adams hosted a virtual Q&A with Riseborough. Cate Blanchett, also this year's Best Actress nominee, praised Riseborough's performance in her acceptance speech at the Critics' Choice Awards on January 15.
Struggling for Reach
But the biggest impetus came online. While major Hollywood studios often spend millions on TV and print advertising to win over Oscar-nominated voters, the To Leslie team took to social media and urged celebrities to write about the film and Riseborough's performance online.
"It's the most engaging, emotionally deep and physically harrowing performance I've seen in a long time," praised Edward Norton in a tweet.
And on Instagram said Gwyneth Paltrow , Riseborough should win every award, including "all those who haven't been invented yet."
View this post on Instagram
Hollywood trade magazine Variety reported on an email that Mary McCormack sent to famous Sent friends and is said to have asked them to "post every day" from the start of the Oscar nominations on January 12 until the end of voting on January 17. The email also reportedly included images and suggested hashtags to help the posts maximize social media reach.
Power, privilege and echoes of #OscarsSoWhite
For many, this smacked of unjust privilege. There were even allegations of institutional racism: Riseborough, a white actress, was nominated for a tiny film that has done little conventional marketing, while two key performances by black actresses – Viola Davis in "The Woman King" and Danielle Deadwyler in "Till" – were not considered, despite both having starred in bigger, more successful films.
"We live in a world and work in an industry that is so aggressively committed to white maintenance and has unabashed misogyny towards black people upholds women," said Till director Chinonye Chukwu in response to Deadwyler's rejection.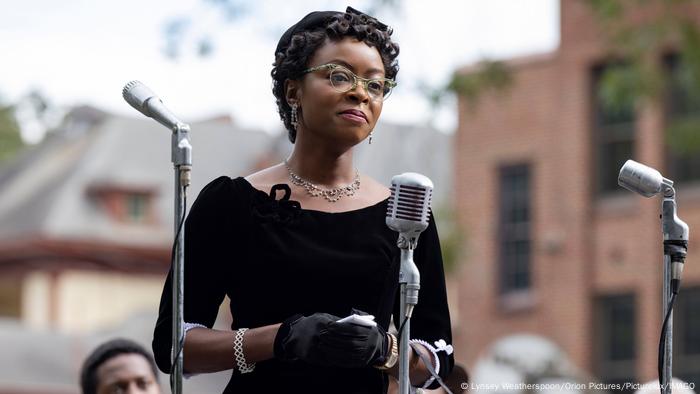 Danielle Deadwyler, who received critical acclaim for her role as civil rights activist Mamie Till-Bradley, was not nominated
The criticism echoes April Reign's #OscarsSoWhite campaign in 2015, when the activist and film lover slammed the Oscars Academy for systematically overlooking black artists. The #OscarsSoWhite movement helped push through important changes at the Oscars academy, including a multi-year effort to diversify the eligible voters – an effort many associated with the "Best Picture" Oscars for "Moonlight" and "Parasite" only connect a few years later.
The power of social media
But portraying Riseborough's "To Leslie" campaign as a tale of power and privilege underestimates the role of social media in its surprising success. Using friendly contacts to support a film is nothing new. In the 1940s and '50s, when actors were still signed to a single studio, Oscar Academy members were forced to vote in one block. Fox actors voted for Fox films, Warner Brothers talent voted for WB films. And MGM, which is known to have signed "more stars than heaven," has won the Oscars year after year.
More recently, aggressive producers have been known to bend or break Academy rules to give their contestants an advantage. Most shameless was the infamous Harvey Weinstein, who hired two-time Oscar winner Robert Wise ("West Side Story", "The Sound of Music") to write an op-ed praising Weinstein's "Gangs of New York" contender and asked the Academy to award its director Martin Scorsese an Oscar.
10 Oscar winners who wrote film history
Time for a new rule of the game
In general, the Hollywood calendar is packed with private dinners, lunches and other cheering opportunities during awards season. The big difference from Riseborough's campaign is that it didn't take place behind closed doors at VIP events, but publicly on the internet for everyone to see.
The Oscar Academy's regulations, which the restricting direct lobbying were designed for an analogue era where if you wanted to promote a candidate, you paid for a billboard or placed an ad in a newspaper. What you said privately was largely their own business.
In the age of social media, the line between public and private, between personal opinion and an advertisement, has been blurred beyond recognition. Instead of criticizing Riseborough and a little indie film for understanding how to promote themselves online, the Oscar Academy should adapt their rules to the digital age.
Adaptation from English: Paula Rösler