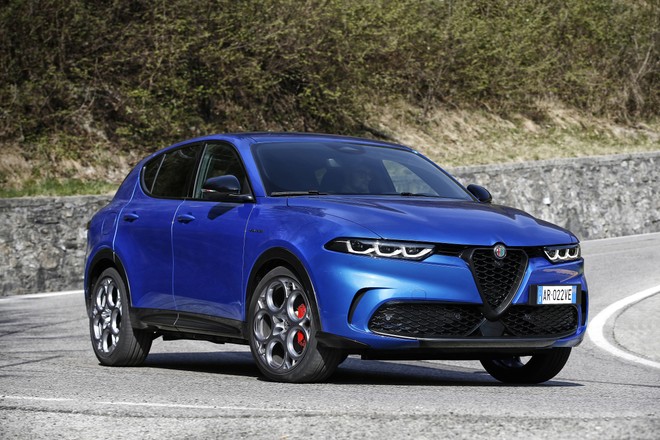 Drivalia expands its rental offer by introducing CarCloud Next Tonale, a formula in subscription that will allow you to to be able to drive the new Alfa Romeo Tonale SUV. We remind you that Drivalia & egrave; the new company – of rental and mobility; of the FCA Bank Group, which is went to collect the inheritance of Leasys Rent.
Returning to the new commercial proposal, starting from February 8th, the company will allow to subscribe to CarCloud Next Tonale which will allow you to subscribe to CarCloud Next Tonale; to get your hands on the SUV with Mild Hybrid engine.
HOW DOES IT WORK?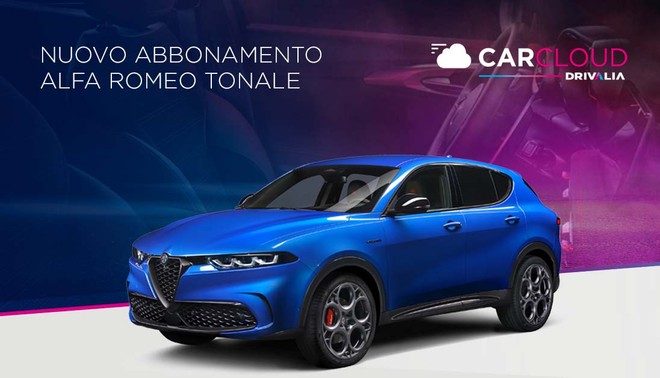 CarCloud is free. a subscription rental offer that up to now has only been available. been chosen, says Drivalia, by over 30,000 customers. This subscription is available in 4 countries overall: Italy, France, Spain and Portugal. How does it work? Interested parties must first purchase a voucher, at a cost of 249 euros, directly on Amazon or at the Drivalia Mobility Stores, and then convert it on the CarCloud site.
At that point, you will be able to convert it. subscribe to the actual subscription at a cost of 699 euros per month. The formula, available for private individuals and freelancers, can be be renewed monthly up to a maximum of one year. The subscription has a minimum duration of 30 days, after which it will be possible to be canceled without penalty. Once your subscription is activated, you will be able to access it. It is possible to reserve the vehicle, pick it up and change it with 48 working hours notice at one of the authorized Drivalia Mobility Stores.

DRIVALIA Registration Subscription CarCloud Next Tonale

Amazon Marketplace 249€ See offer
The new CarCloud Next Tonale offer will be available on the market. initially activated in Rome, Milan, Turin, Bologna, Florence and Venice. Furthermore, customers who subscribe to it will have e-GO! electric car sharing available 24 hours a month! Drivalia for the first 3 months. Finally, Drivalia lets it be known that the new subscription is available. also present on the new Brand store created on Amazon: a complete catalog of mobility formulas; that the company offers.
The novelty? Xiaomi small and light? Xiaomi Mi 11 Lite, buy it at the best price from Amazon at 296 euros.