Did you know that with a very simple trick you can put the album cover of a song or the cover of a podcast full screen on your lock screen? In this tip, we'll show you how to do that and
If you play music or a podcast on your iPhone, you can easily control it from the Lock screen. That is very handy if you have locked your iPhone and want to pause or fast-forward a bit. But did you know you can customize the lock screen display when playing audio since iOS 16? You can choose a full-screen display of the music on your access screen. And that doesn't require any complicated setting, because you just have to tap the screen.
Music full screen on lock screen: this is how you make your music full screen
In unlike many other settings on your iPhone, you don't have to dive deep into the Settings app to change this. Just follow these steps with iOS 16 or later:
Play music or a podcast on your iPhone.
Lock your device or swipe down from the very top to reveal the lock screen.
In the music controls at the bottom of the screen, tap the thumbnail of the album cover or podcast cover.
< p>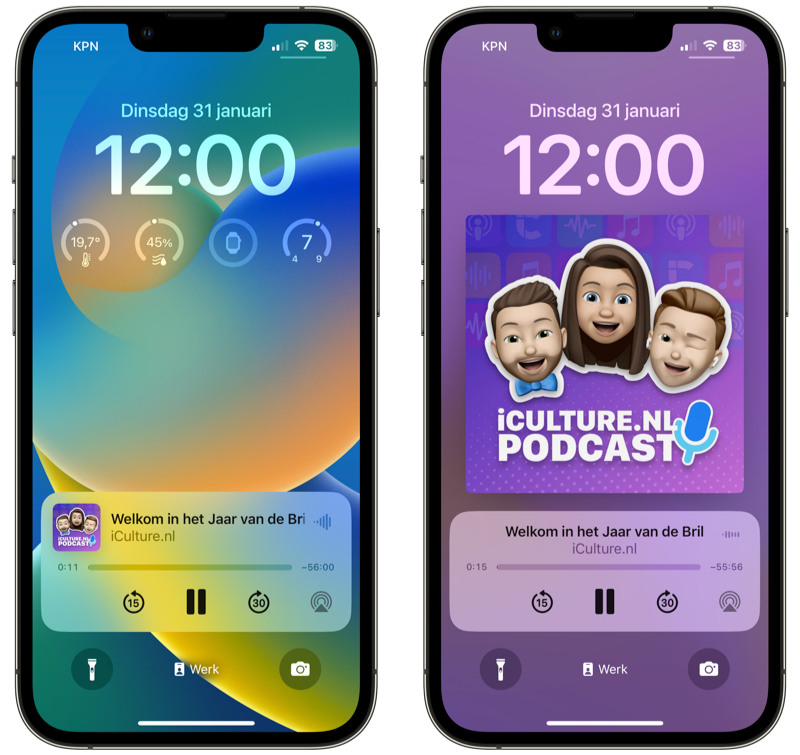 That's all you need to do. The moment you tap on the cover, the album cover will be displayed full screen on the lock screen. The background adapts to the colors of the album cover, for an extra beautiful effect. To return to the small version again, all you have to do is tap on the large album cover. You will then also get your own background back, possibly with set widgets on your access screen. The last setting chosen is also remembered, so you don't have to tap the thumbnail every time you play music to enlarge it.
Unfortunately, this function does not work on the iPad.
Works with all audio apps
This feature works with all audio apps. It doesn't matter if you listen to music via Spotify or Apple Music or if you listen to a podcast via Apple's own Podcasts app or one of the many other podcasts apps for iPhone. Except for audio apps, this also works when you're watching a video (and forwarding it to an Apple TV via AirPlay, for example). Even then, all you have to do is tap the thumbnail to switch to full-screen view (and vice versa to return).
See also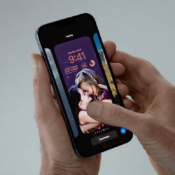 Customize the Lock screen on iPhone: Here's what's possible in iOS 16
Make the most of the Lock screen on your iPhone in iOS 16. Choose a different theme, set set up multiple access screens and use widgets. You decide for yourself which information is shown.