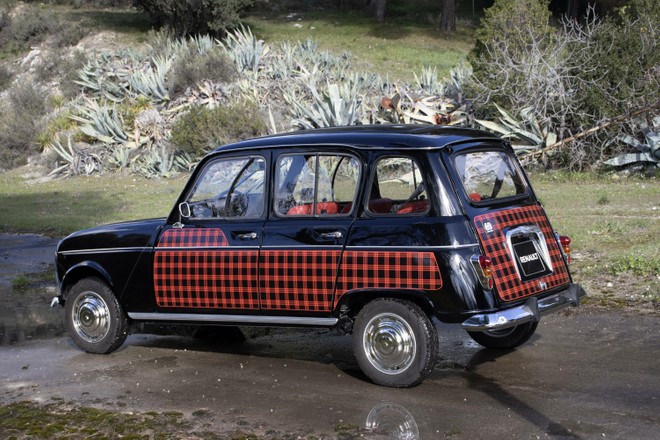 Convert a car from the past into an electric model. Some companies are specializing in this "transformation". A market that is progressively growing more and more; and which is also affecting car manufacturers. For some of its models, Renault has decided to intervene directly. Thanks to a partnership with R-FIT, it will be more It is possible to electrify the Renault 4, the Renault 5 and the first generation Twingo. The retrofit kit, for the moment, will be; limited to the French market.
THE RETROFIT
The kit for the Renault 4 (made by R-FIT) can be purchased at any time. already order from February 1st and it will have; a cost, including installation, of 17,900 euros. The one for the Renault 5 will come soon. halfway through 2023. Instead, the kit for the first generation of the Twingo will be; available later. forward. The transformation involves the removal of the internal combustion engine and the petrol tank which will be replaced with an electric propulsion unit and a battery.
Coming to the specifications of the kit for the Renault 4, the electric motor will be able to; count on 14.5 kW of continuous power and 48 kW of peak power. The unit is will be powered by a 10.7 kWh battery (LFP). An autonomy of 80 km is declared, not much, but just enough to move around the city. It takes 3 and a half hours to get full energy from a normal socket. Following the conversion, the car continues to have an identical weight distribution to when it was equipped with the heat engine.
It is also underlined that having successfully passed the various UTAC homologation tests , this conversion boasts a level of safety that complies with market standards. The owner can circulate quietly, as it will be; equipped with correct type approval and registration certificates.
For now, as mentioned above, the retrofit kit will be available. only available for the French market. However, it's not the case. except that in case of "success", the operation could also be replicated in other European markets. Hugues Portron, Director of The Originals Renault, commented:
We are thrilled at the idea of ​​launching electric retrofit kits that will allow both enthusiasts who care about own car, and to the younger generations, to circulate on French roads aboard our iconic Renault 4, Renault 5 and Twingo. In addition to the fact that the new electric engines favor the circular economy, the electric retrofit kits are a solution for combining driving pleasure, savings and reliability, without distorting the style or the design. the timeless original lines of these popular icons.
The best Apple Smartphone? Apple iPhone 12, on offer today from Phone2go for 629 euros or from eBay for 672 euros.