It was only online for a short time, then it was gone again: A video in which Corsair itself showed the upcoming PCIe 5.0 SSD MP700 for the first time. The cooler with mini-fan corresponds to the reference design by Phison.
Last summer Corsair already gave a glimpse of the MP700, or rather its level of performance. At its peak, the M.2 SSD with PCIe 5.0 x4 reads data at 10,000 MB/s and writes at 9,500 MB/s. As with all other manufacturers, the market launch originally planned for autumn 2022 has been postponed significantly.
The first image of the Corsair MP700
Corsair had not yet shown a picture of the MP700. But as Overclock 3D reports, this has now been made up for with a YouTube video. However, the video has now been set to "private" and can no longer be accessed. The video description, which also contains the link to a Corsair product page, can still be seen in the Google web cache, but there is only an error message when it is called up. It is quite possible that the content was published too early by mistake.
Corsair uses the reference design by Phison
The screenshot (cover image) shows the Corsair MP700 with a comparatively high heat sink with a tiny fan in the middle. The design should look familiar to some readers, because apart from the manufacturer's logo, it corresponds exactly to the reference design from the platform manufacturer Phison, as some editors have already tried it out.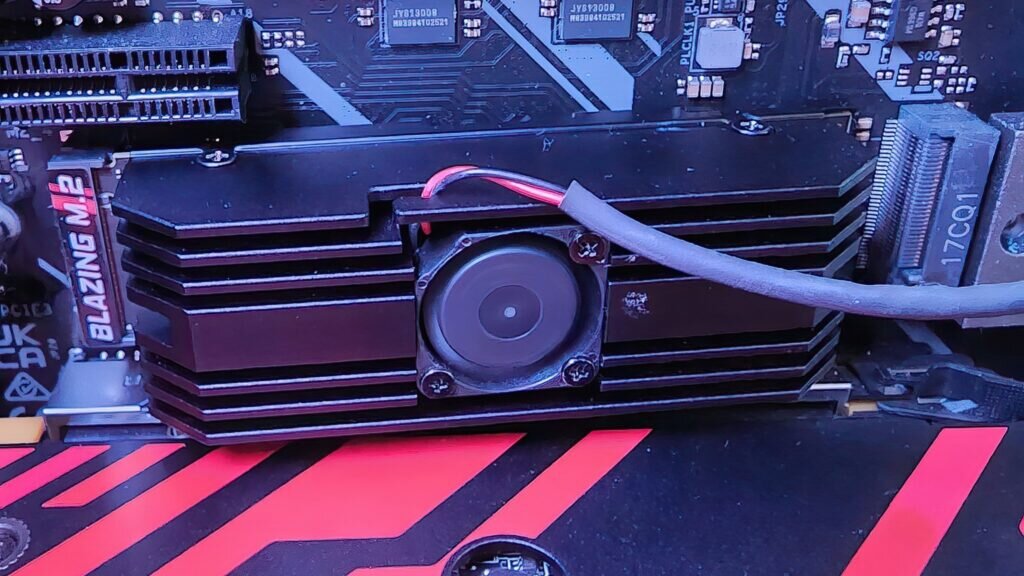 Phison is providing a "turnkey" SSD design to third parties like Corsair using the E26 controller. The Japanese manufacturer CFD Gaming also uses this design for its PCIe 5.0 SSD of the PG5NFZ series.
No fixed date yet
There is still no fixed release date for the MP700. But at CES 2023 it was clear that the new SSD generation will probably be available in the second quarter. More messages on this topic can be found on the PCIe 5.0 topic page.