An extensive benchmark test shows how the new M2 Pro and M2 Max perform against previous Apple Silicon chips. Are they faster than the M1 Ultra?

Gonny van der Zwaag | iCulture.nl – 27 January 2023, 15:38 whatsappfacebooktwittertelegramlinkedinmailprint
The M2 Pro and M2 Max chips are quite fast, according to the first hands-on experiences with the MacBook Pro 2023 and the Mac mini 2023. For most users, they are overkill, even if you do a lot of video editing. But how fast are they really? And do they outperform last year's M1 Ultra? This is evident from the benchmark test of MacWorld. They have charted all previous Apple Silicon chips, starting with the A14 Bionic from the iPhone 12. This gives us a better idea of ​​how fast the new chips really are.
The graphs can come in handy if you are in doubt between the current M2 chips or the previously released M1 chips, which can also keep up. In the fastest possible version, the M2 Pro has a 12-core CPU and a 19-core GPU, in combination with up to 32GB of fast central memory. With the M2 Max you can even choose a 38-core GPU and up to 96GB of central memory. The performance per Watt is unparalleled according to Apple and makes it the most efficient chip in terms of energy consumption that you can currently get.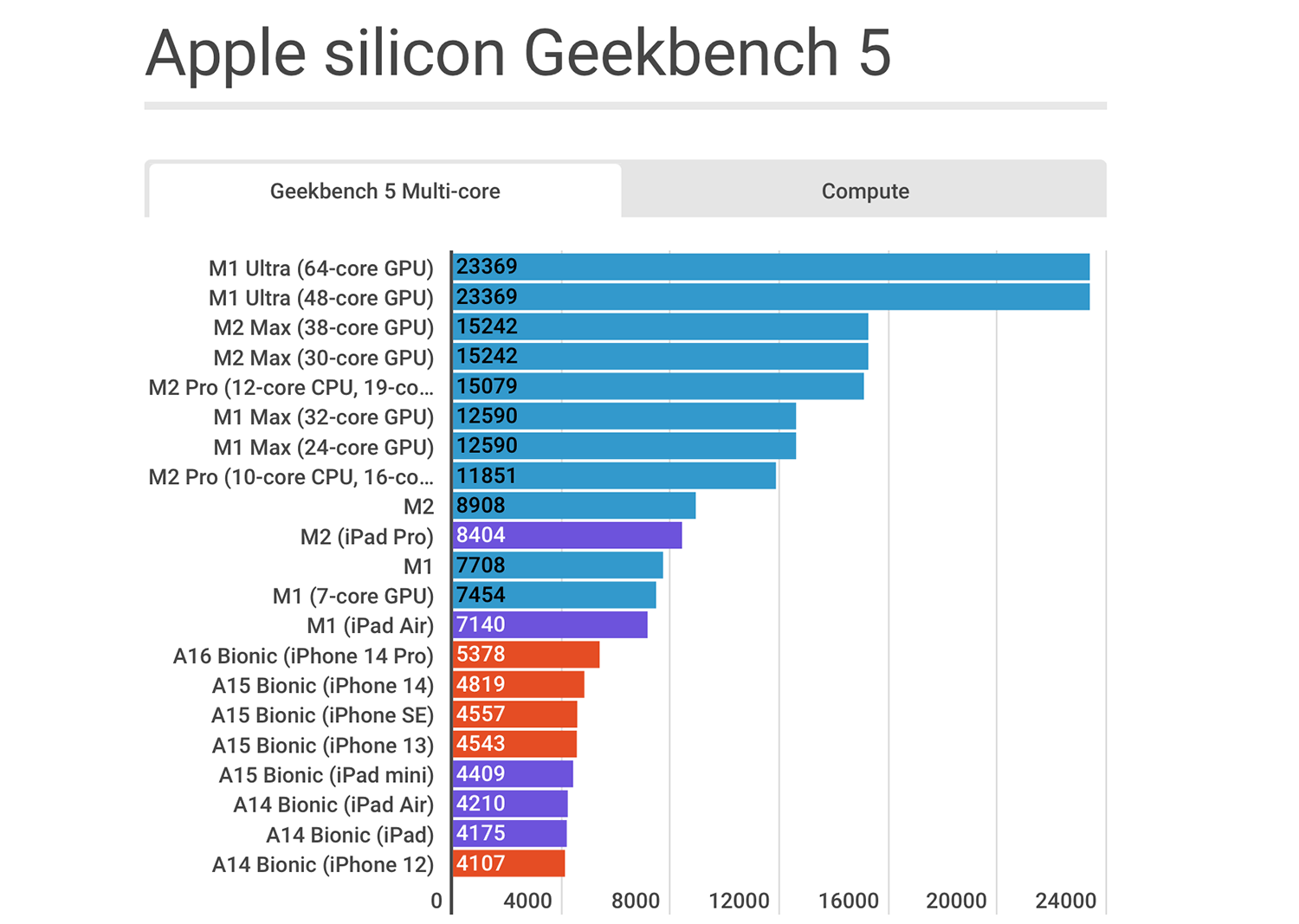 MacWorld only looked at chips in devices currently in stores. The results are as expected: the fastest Mac chips are at the top, followed by some iPads and iPhones. Still, it's nice to know that the iPad Pro is just as fast as a MacBook Air. And the considerable price difference between the iPhone SE and the iPhone 14 is remarkable when you consider that they are almost equally fast.
Also interesting is how the Mac mini M2 stacks up against last year's Mac Studio M1. If you opted for the 48-core or 64-core variant of the M1 Ultra, you're still in the right place. But if you had opted for the M1 Max, you might now consider an M2 Pro in terms of performance. You can read more information about the M2 chip in our overview.
Also see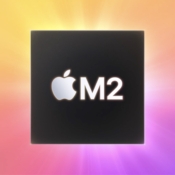 Everything about the Apple M2 chip in Mac and iPads
Apple first released the M2 chip in 2022, a new Apple Silicon chip for Mac and iPad. The M2 chip offers even better performance and is also available in the M2 Pro and M2 Max variants. Read here in which devices you will find this chip and what its unique properties are.
Read more about the new products here:
MacBook Pro 2023
Mac mini 2023
See also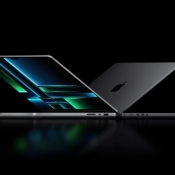 Announced: the powerful MacBook Pro 2023 with M2 Pro and M2 Max chip
Apple has announced new MacBook Pros. These are powerful 14- and 16-inch models with M2 Pro and M2 Max processor. Are these the really fast laptops that professionals have been waiting for, or is it not that much of a difference?