The federal government is raising its economic forecast for 2023. Gross domestic product is expected to grow 0.2 percent, according to the annual economic report.
In the Rostock seaport, new mobile harbor cranes and offshore cranes are waiting to be delivered
The federal government expects low economic growth for this year. Gross domestic product (GDP) is expected to rise 0.2 percent, rather than falling as previously feared, according to the annual economic report. Federal Minister of Economics Robert Habeck presented the annual economic report in Berlin.
In mid-October, the federal government had expected the economy to shrink by 0.4 percent this year. The Annual Economic Report now says that the slowdown in economic momentum at the turn of the year 2022/23 is likely to be shorter and milder than expected in the autumn.
Massive government stabilization measures for private households and companies and their adjustments to the high energy prices and the associated gas savings.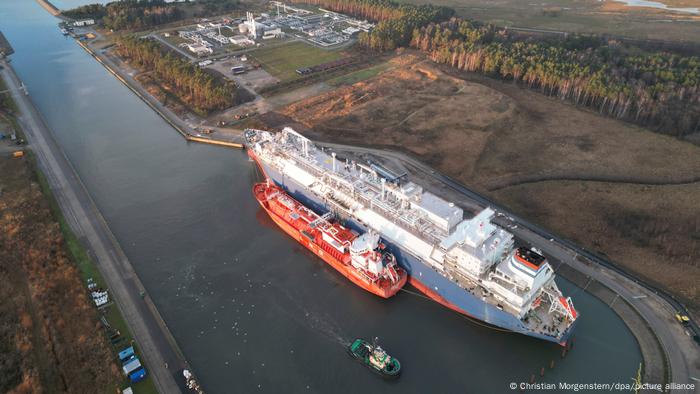 Liquefied gas is now being landed at several locations in Germany and thus secures the energy supply
"Germany has done very well"
Economics Minister Robert Habeck emphasized that the economic crisis resulting from the Russian attack on Ukraine is now manageable. "Germany has proven its resilience and has done very well economically." The initially very pessimistic forecasts – a historic slump was feared in the event of a gas shortage – have been averted. "The energy supply remains secure and stable."
A clear recession is therefore no longer in sight. The task now is to become even more independent in terms of energy supply. For this, renewable energies would have to be expanded more quickly, according to the Green politician. The focus should be on incentives for private investments in order to channel funds into climate-friendly technologies. With the reduction of bureaucracy, planning and approval procedures should become faster.
"Renew prosperity"
The FDP-led Ministry of Finance said that in the long term it was about improving Germany's productivity and competitiveness. To do this, supply chains would have to be placed on a broader footing and the supply of raw materials would have to be secured. For the first time there is also a separate chapter on taxes and duties in the annual economic report, which bears the title "Renewing prosperity". In order to push private investments in digitization and climate protection, there will be so-called super write-offs. However, a period of time was not mentioned.
The Treasury also wants to improve general depreciation allowances and give companies more opportunities to offset current losses against past profits. Overall, the burden on companies is too high. Finance Minister and FDP leader Christian Lindner wants to present proposals for concrete tax relief in the spring.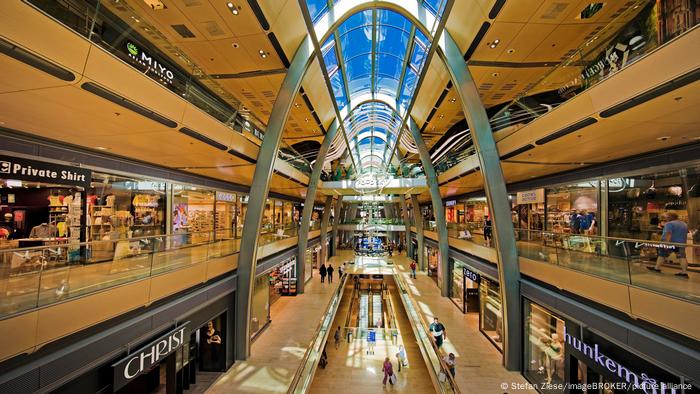 It will be a long time before private consumption drives growth again
Labour market remains robust
With inflation, which was at its highest level in decades at 7.9 percent in 2022, the government now expects 6.0 percent this year. So far, 7.0 percent was expected. Price-adjusted consumer spending by private households and the state should decline slightly.
German exports are likely to grow less strongly this year. An increase of 2.2 percent is assumed here, after 3.2 percent in 2022. The labor market will probably remain largely stable. The government estimates the unemployment rate at 5.4 percent this year, a tick more than in 2022.
Private consumption is likely to weaken
On the executive floors of Businesses are increasingly relieved that a winter energy crisis was averted and the outlook is brightening. This is reflected in the Ifo business climate index, which rose for the fourth month in a row in January – by 1.6 to 90.2 points. "The German economy is starting the new year with more confidence," Ifo President Clemens Fuest told DW. on the survey of around 9,000 executives published on Wednesday.
According to the Ifo Institute, the local economy will shrink somewhat in the first quarter, despite the significantly brightened economic expectations: "Gross domestic product is likely to fall slightly," said the head of the Ifo surveys, Klaus Wohlrabe on the Reuters news agency. "This is mainly due to private consumption."
From January to March it should be lower than at the end of 2022 – also because of pull-forward effects. In December, for example, many electric cars were sold because buyers still wanted to benefit from the state bonus. "This demand is now missing," said Wohlrabe. In addition, many consumers would have to pay significantly more for electricity and gas from the beginning of the year. "There is no money for other expenses."
dk/hb (dpa, rftr, afp)