ASML CEO Peter Wennick is quoted as saying "Never seen that before" when it comes to the company's backlog, which has grown to over 40 billion euros for the first time. ASML's success continues, the big five semiconductor manufacturers not only order EUV systems, but also the High-NA successor.
ASML collected orders for 6.3 billion euros in the last quarter of 2022, of which 3.4 billion euros are for EUV systems. The business with EUV systems will therefore continue to boom in the future. In total, ASML sold EUV systems for around seven billion euros in the year as a whole. Last year, all five major customers also ordered next-generation systems, keyword High-NA EUV. Intel became known as the first customer a good year and a half ago, later it gradually became known that others, above all of course TSMC and Samsung and ultimately probably also Micron and SK Hynix, have followed suit.
54 EUV systems delivered but only 40 booked
However, the discrepancy between the systems posted in the balance sheet and the systems actually delivered has grown significantly. On paper, ASML has only 40 systems on balance sheet, virtually fewer than the year before, but states that a total of 54 EUV systems were shipped. The 14 missing systems are currently being set up and tested by customers. Once they have been formally accepted, they will be booked.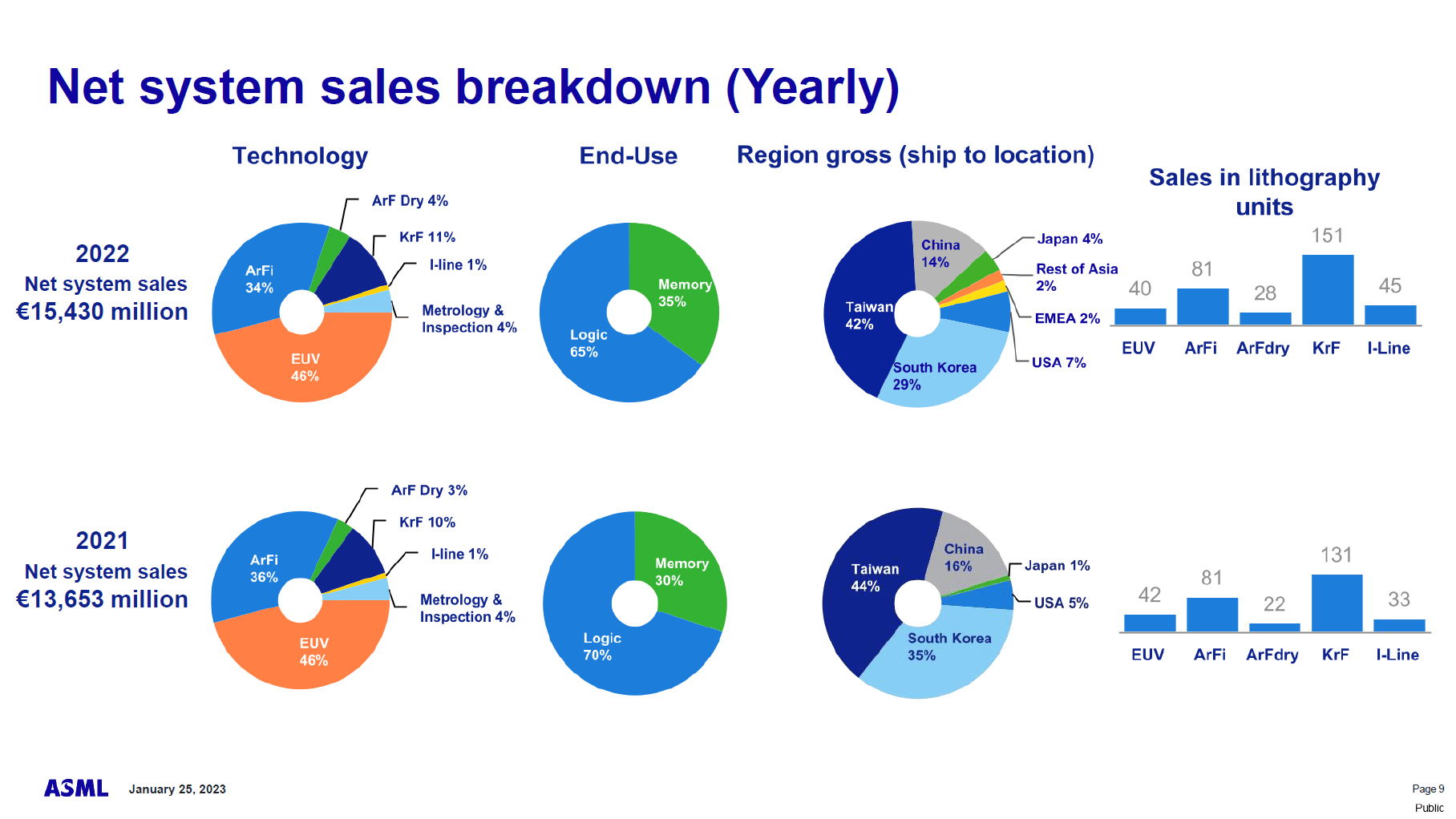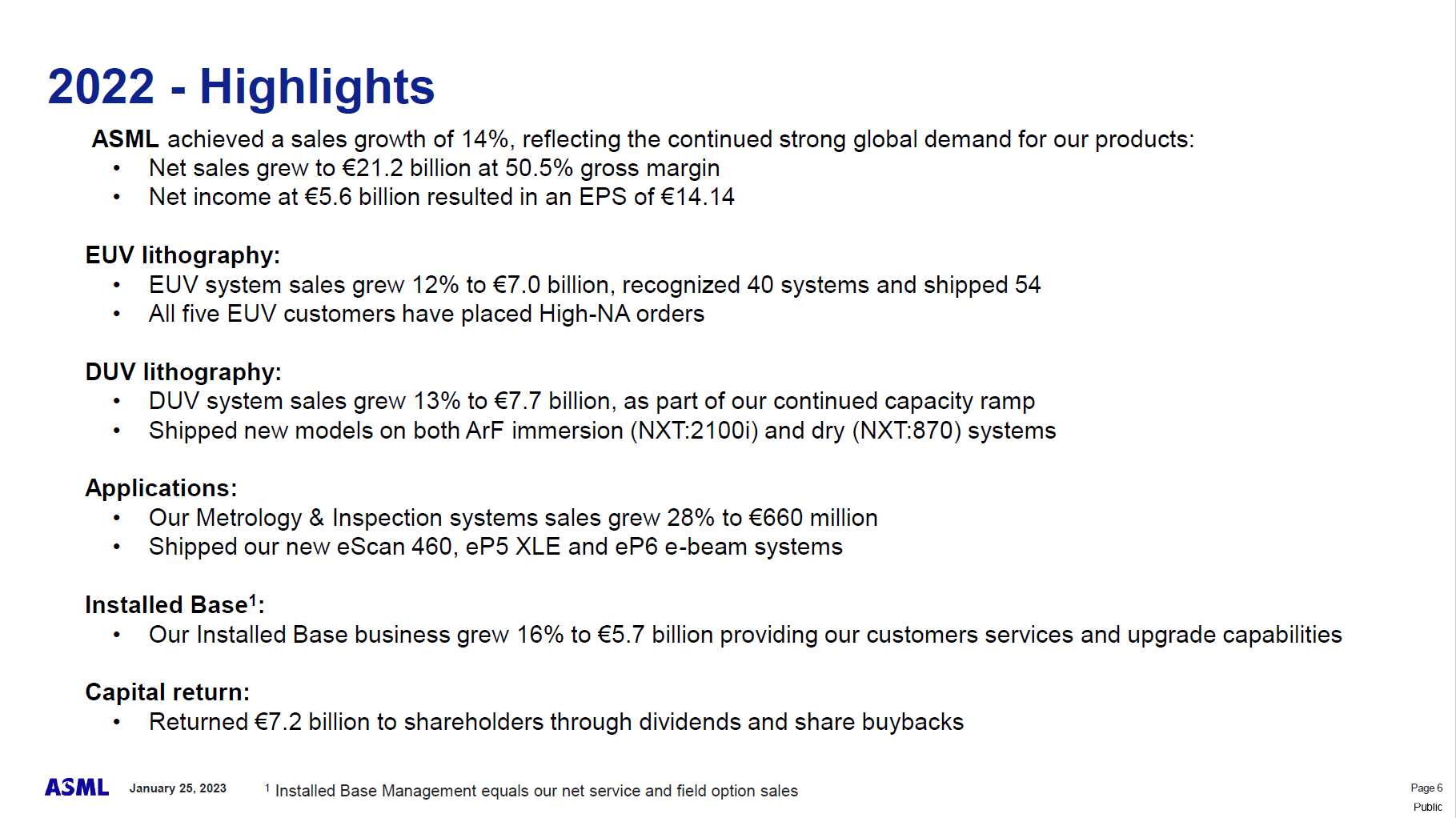 This "fast shipment" process, introduced in 2022, is now creating a huge overhang and the corresponding discrepancies. Calculated for the year, a total of 3.1 billion euros was collected, which will not be booked in the balance sheets until 2023.
In the fourth quarter, ASML's sales compared to the previous year by 4.99 to 6.43 billion euros. Within this period, however, net profit increased only slightly, from 1.77 to 1.82 billion euros. The manufacturer expects very similar numbers for the first quarter of the new year.
The rosy outlook remains
For 2023 as a whole, ASML is sticking to its growth targets. Sales are expected to increase by more than 25 percent compared to 2022. And that still includes China. ASML's position has not changed here despite the negotiations between the Netherlands and the USA at the highest political level in the last three months: EUV No, DUV and the corresponding support systems Yes.