An "LGBT propaganda law" has been in force in Russia for a month, under which the distribution of media content on same-sex love is punished. Since then, more and more books and films have ended up in the index.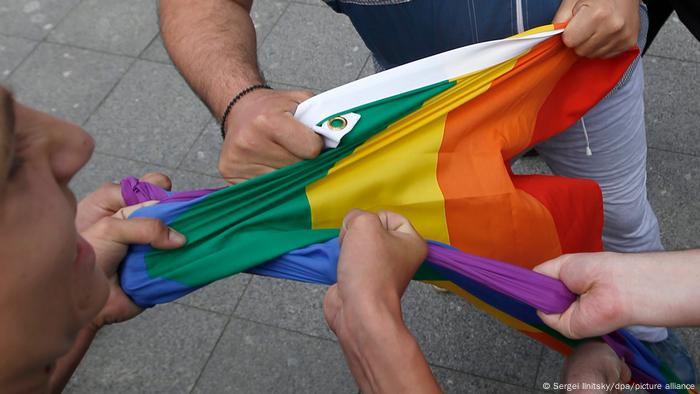 Russian men hold a rainbow flag in Moscow
Anyone who says something positive about love between two men in Russia has to dig deep into their wallet as a punishment. Anyone who grants their boyfriend or girlfriend the right to a gender reassignment in social media is committing an administrative offence. And anyone who publicly praises a film in which two women kiss must expect a court case. All of this is forbidden in Russia and can be punished with a fine of up to five million rubles (about 6,500 euros).
For more than a month, a law has been in force there that aims to punish so-called "propaganda of non-traditional sexual relations" among both young people and adults. Russian authorities understand non-traditional relationships simply as love between two men or two women.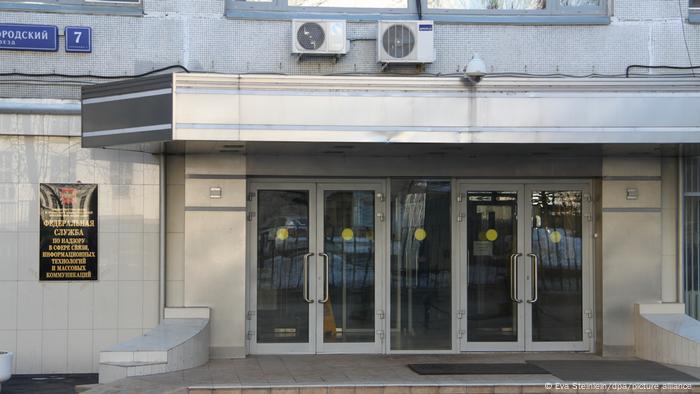 Currently has its hands full: Russia's media supervisory authority "Roskomnadzor"
< p>In addition to this law, President Putin signed another law last December that aims to criminalize alternative models of relationships: It bans the distribution of materials that "promote non-traditional sexual relationships or preferences" – in advertising, books, films and media.
Russia targets many films and books
As the Russian newspaper "Vedomosti" reports with reference to the State Statistics Office, the media supervisory authority Roskomnadzor has since been developing criteria for defining so-called "LGBT propaganda". Advertising products, films, books and media products that meet at least one of these criteria are to be recorded in a special register and made inaccessible to the public. Anyone who nevertheless spreads it is liable to prosecution.
Thus, if a novel or television feature attempts to "present same-sex love as attractive," presents a "distorted notion of the social equivalency of traditional and non-traditional sexual relationships," or contributes to "the negative attitude toward non-traditional sexual relationships is converted into a "positive" one, it must disappear from retail, the shelf or the rental.
According to the newspaper, a first list of films that meet these criteria is already complete. It has already been sent to various video streaming services. These include the Hollywood films "Brokeback Mountain" and "Call Me By Your Name" and some episodes of the TV series "The Sex Lives of College Girls" and "This is going to hurt".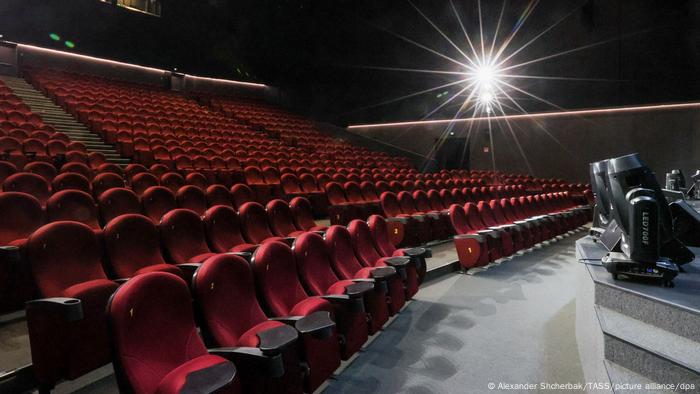 Russian cinema operators must also be careful about which films they are showing in the future so that their screens do not remain empty
The book industry is probably the hardest hit. Oleg Novikov, head of "Eksmo-AST", one of the largest publishing groups in Russia, complained to the Internet portal "Tinkoff Journal" that vague wording in the laws endangers up to 50 percent of book titles on the Russian market. Other publishers also complained about the broad wording in the law. Publishers just don't know which books can be banned.
Already removed many books from the Russian market
In an interview with DW, Alexey Ilyin, general director of the Alpina publishing group, fears that the application of the "LGBT law" could entail high risks. Potential lawsuits and fines could ruin the business. Although Iljin concedes that his publisher does not print any works "with superficial LGBT content" and has therefore not had to withdraw any books from sale so far, he knows bookstores "that have already removed many books in which same-sex love is a clear one Role play." Iljin sums it up: "Until recently, the publishing industry was not in the focus of the state and the degree of freedom was relatively high. Now the authorities have decided that many books simply contradict state policy."
As early as mid-December, some Moscow libraries are said to have received lists of books that should be taken off the shelves. "A few months ago they were still books by so-called foreign agents," Vladimir Kozarevisky, director of a large Moscow library, told DW. This time, however, there are more than 60 titles by international and Russian authors, including Michael Cunningham, John Boyne, Stephen Fry, Haruki Murakami and Eduard Limonov.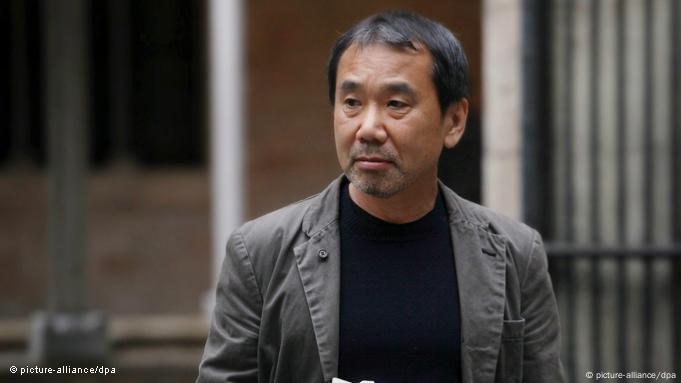 Some of his works are now also on the index in Russia: Nobel Prize winner Haruki Murakami< /p>
Kosarewskij criticizes this imposed paternalism on readers and sees it as a dangerous tendency on the part of the Russian state to bring its citizens into line: "We are being deprived of the opportunity to speak our mind, to make our own decisions. The law is discriminatory and must be abolished as soon as possible will." If that doesn't happen, what will come next: "If we accept this situation now, maybe members of the LGBTQ community will be sent to prison camps next? Killed? Things like that happen gradually, step by step. "
Image of the enemy directed against the West
Igor Kochetkov does not believe that the Russian state will go so far. The gay human rights activist from Moscow primarily sees anti-Western rhetoric in the "LGBT Propaganda Law". In Russia, this creates an enemy image that embodies "anti-Russian ideas" and wants to damage the state. Kochetkov finds it logical that the discussion is being heated up right now – in the middle of the war against Ukraine – because the people should unite behind their leadership.
Since the summer of last year, the state has been telling its citizens that Russia is not fighting against Ukraine, but against the so-called collective West, i.e. the USA and the EU: "There are people who actually believe that this helps to mobilize public opinion in favor of supporting the war." But this is an old Soviet method and will not help convince the Russians that their country is fighting a just war.