The Mac mini and MacBook Pro, announced earlier this month, have a slower SSD in the entry-level model than in previous models. These are the 256GB Mac mini and the 512GB MacBook Pro.

Gonny van der Zwaag | iCulture.nl – 25 January 2023, 9:30 whatsappfacebooktwittertelegramlinkedinmailprint
Less SSD chips in 2023 Macs
Controversy broke out earlier about slower SSDs in the MacBook Air 2022. In practice, this turned out to be not so bad, unless you plan to regularly copy large amounts of files between different storage media and to transfer files of several gigabytes. to open. This will not happen very often with the MacBook Air, but it is quite conceivable with a workhorse like the MacBook Pro. In that case, it is better not to buy the entry-level models, according to a test.
An early teardown by the YouTube channel Brandon Geekabit reveals the reason. As with last year's MacBook Air, Apple chose to use a single 256GB NAND flash chip, whereas the predecessor had two of 128GB each, which could be accessed in parallel. This resulted in a higher speed. The result is a slower read and write speed for SSD actions. The Blackmagic Disk Speed ​​Test shows that the 256GB Mac mini reads and writes at around 1,500MB/s, which is between 30% and 50% slower than last year's model. Incidentally, benchmark results are not always a good reflection of real-world performance.
So if you want the fastest possible SSD because you plan to move files around a lot, then you should choose the upgrade model that is available in stores from €949. With the Mac mini 2023 you can choose from:
M2 Mac mini 2023 entry-level model:
M2
8'core CPU
10'core GPU
8GB central memory
256GB SSD‑storage
Price: €719 at Apple
M2 Mac mini 2023 extended model:
M2
8-core CPU
10'core GPU
8GB central memory
512GB SSD‑storage
Price: €949 at Apple
Of course there is a more expensive price tag. However, it is not necessary to choose the Mac mini with M2 Pro.
View prices
Mac mini M2 entry-levelM2 upgradeM2 Pro
< /p>
If you opt for the Mac mini with an M2 Pro chip, the entry-level model with 512GB of storage has two NAND chips less than the previous Intel model. This was discovered in another teardown, by MacStadium's Brian Stucki. Also read about the other differences in our Mac mini 2023 vs 2020 comparison.
Also see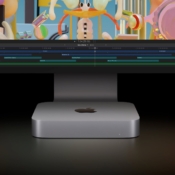 Mac mini 2023 vs Mac mini 2020: the differences between the M2 (Pro) and M1- version
What are the differences between the Mac mini 2023 vs Mac mini 2020? Are there any more changes than just the M2 vs M1 chip? In this Mac mini comparison, we look at the latest M2 and M2 Pro versions against the M1 and Intel variant.
Also slower SSD in entry-level MacBook Pro
The same applies to the MacBook Pros that were presented in January. In the entry-level model with 512GB of storage, you get two NAND chips of 256GB each, while its predecessor still had four NAND chips of 128GB each. This was revealed at the time by a teardown from iFixit.
It is therefore a personal consideration which one you choose. If you are going to buy your MacBook Pro because of very strenuous activities, then the chances are small that you will opt for the entry-level model. In practice, this means that you buy a MacBook for around €3,000 instead of the more pleasant-sounding price of around €2,500. However, if you are looking for a MacBook Pro for regular office work, you will probably not notice it much.
MacBook Pro 2023 entry model:
M2 Pro
10'core CPU
16'core GPU
16 GB central memory
512 GB SSD‑storage
Price: €2,449 at Apple
< /p>
MacBook Pro 2023 upgrade:
M2 Pro
12‑core CPU
19'core GPU
16 GB central memory
1 TB SSD'storage
Price: €3,049 at Apple
View prices
14-inch 2023 entry-level 14-inch 2023 upgrade14-inch 2023 top model
Apple laid issued a statement last year saying that the M2-based Macs have "even better performance" in the real world, although it was unclear whether this was about SSD performance or the overall performance of the Mac:
< blockquote>
Thanks to the performance increases of M2, the new MacBook Air and the 13-inch MacBook Pro are incredibly fast, even compared to Mac laptops with the powerful M1 chip. These new systems use a new higher density NAND that delivers 256GB storage using a single chip. While benchmarks of the 256GB SSD may show a difference compared to the previous generation, the performance of these M2 based systems for real world activities are even faster.
In our comparison MacBook Pro 2023 vs 2021 read about all the other differences.
See also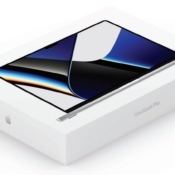 MacBook Pro 2023 vs MacBook Pro 2021: What are the differences?
The MacBook Pro 2023 with M2 Pro/Max chip is the latest generation of Apple's professional MacBook and is the successor to the 2021 models with M1 Pro/Max chips. What are the differences between the MacBook Pro 2023 vs MacBook Pro 2021? Are there any differences other than just the M2 Pro/Max chip vs the M1 Pro/Max chip?