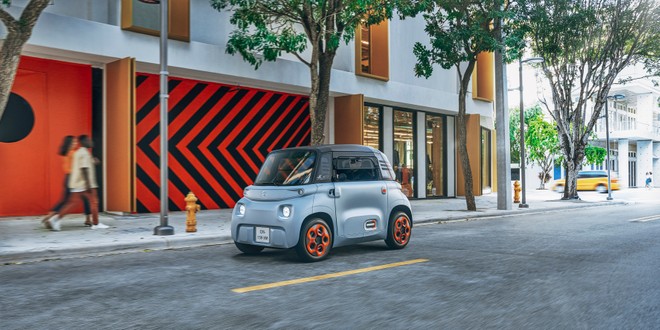 In Italy, the market for electric mopeds, scooters, motorbikes and quadricycles is continuing to grow. ANCMA (National Association of Cycle Motorcycle Accessories) took a picture of the trend of this sector in 2022 which closed with a growth of 59% compared to 2021. Yes it deals with a total of over 23,300 registrations. By way of comparison, the association points out that in 2018, registrations of these vehicles were just 4,200.
Growth favored, says ANCMA, also by state incentives and the progress of sharing services. 2022 records a positive sign in all segments. In fact, the association adds that electric mopeds achieved a growth of 53.3% with 5,904 vehicles put on the road. Electric scooters, on the other hand, grew by 56.9%, equal to 9,896 vehicles registered. More however, the progress of the electric motorcycles segment was limited with 540 units; registered equal to +7.5%.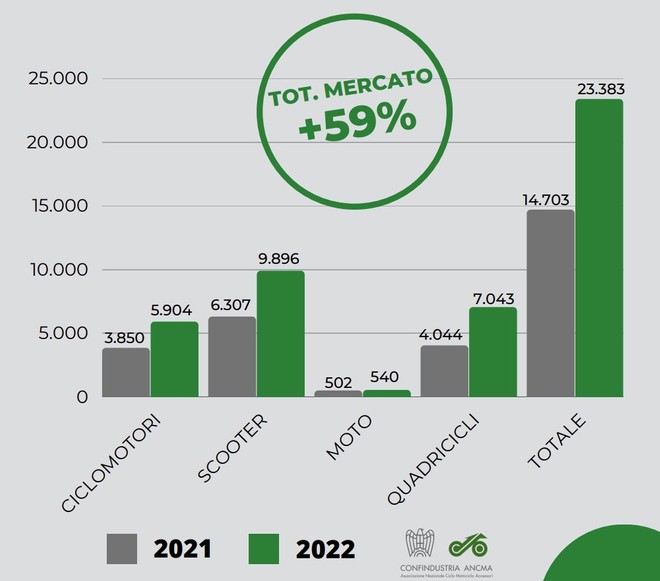 In 2022 there is a new year. Instead, there was a real boom of electric quadricycles with 7,043 vehicles registered, equal to a growth of 74.1%.
REGISTRATION IN THE SOUTH
Looking at the data on the distribution in the Italian territory, the association highlights that Rome, Milan and Trento are the three cities with the most high density of these electric vehicles. Catania and Palermo are, on the other hand, the provinces where the market is; which has grown the most in percentage terms in the last two years.
Southern Italy is also the protagonist in the increase (between 2020 and 2022) of the quadricycle market with Palermo, Catania and Naples which recorded the best results growth. Turin is instead the city; where are you? I witness the greatest percentage growth in the motorcycle market, followed by Florence and Palermo.
Catania, Bergamo and Trento take the first three positions for the moped segment. On these results, Paolo Magri, president of ANCMA, commented:
Ours is the most successful one. the sector that grows the fastest? in the field of mobility; electricity, we are faced with significant numbers, which also say a lot about the capacity; of the companies we represent to produce ever more vehicles; innovative and usable. And which confirm the importance of continuing to support this area in order for it to reach that maturity. which it deserves not only in percentage terms. It is a very interesting moment for the two wheels: today the electric is; come to represent little more; of 8% of the entire market and supports an overall sustainable and advanced thermal offer, which makes our country the leader in sales and production in Europe.
108MP at the best price? Realme 8 Pro, buy it at the best price from Amazon at 330 euros.