With the 8Pack Asteroid MK2, Caseking presents a new complete system from the 8Pack Systems series from its English partner company Overclockers UK, which features an Intel Core i9-13900KS and an Nvidia GeForce RTX 4090 in the Mini-ITX case with custom loop water cooling for 12,399.90 euros is aimed at enthusiasts.
New spearhead from 8Pack Systems
< p class="p text-width">Caseking and Overclockers UK have been offering the hand-selected and hand-made 8Pack systems by British extreme overclocker and multiple world record holder Ian ("8Pack") Parry for a long time. The Asteroid MK2 marks the new spearhead of the portfolio and combines the maximum possible hardware, the smallest possible dimensions and a custom loop with overclocking.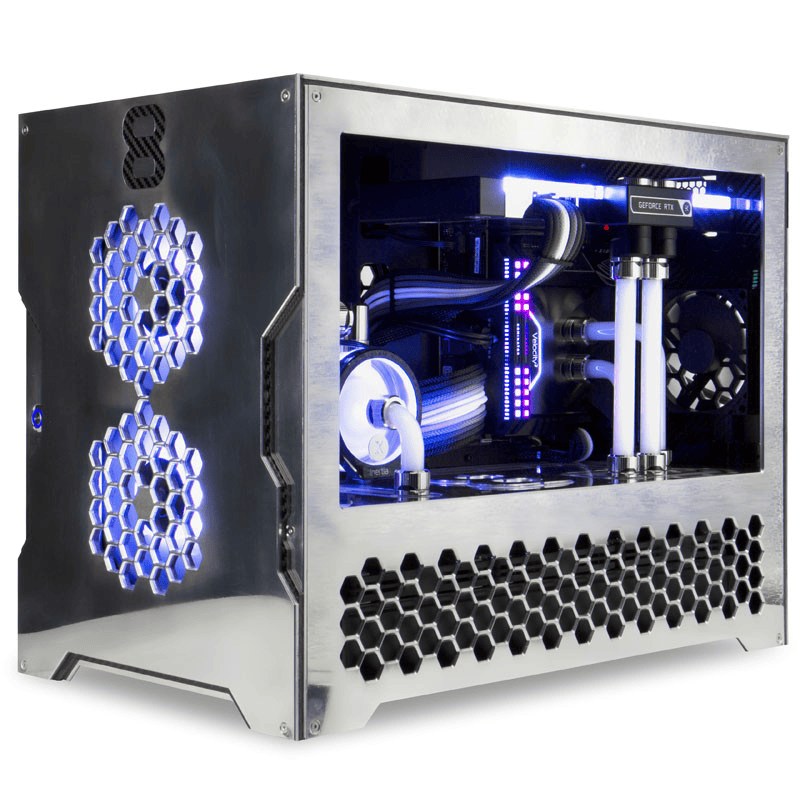 i9-13900KS and RTX 4090 in the custom loop
The following hardware is used in a custom case manufactured by Overclockers UK in Mini-ITX format, where customers can choose between the three materials acrylic, carbon fiber and aluminum:
The PC system measuring 275 × 475 × 370 mm (W × D × H) offers a total of 5 TB of fixed storage with a WD Black SN850 1 TB and a Samsung 870 QVO 4 TB, while the 32 GB DDR5-5600 can be expanded to 64 GB can be expanded.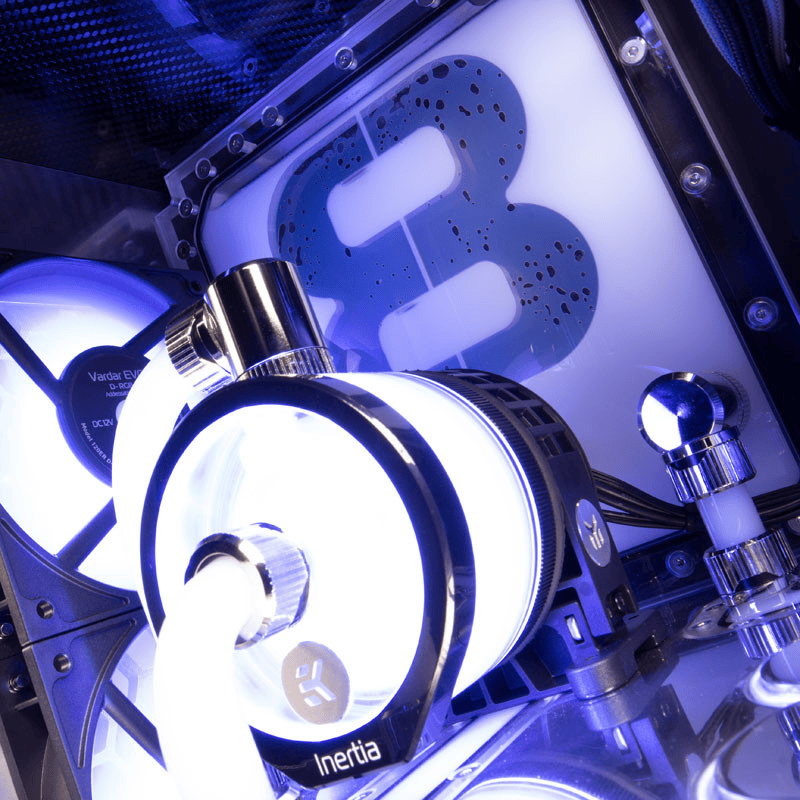 In addition to the custom loop water cooling, which consists of components from Corsair, EKWB and Aqua Computer, six Noctua take care of it NF-A12x15 PWM Chromax Black and a Noctua NF-A9x14 PWM Chromax Black for system heat dissipation.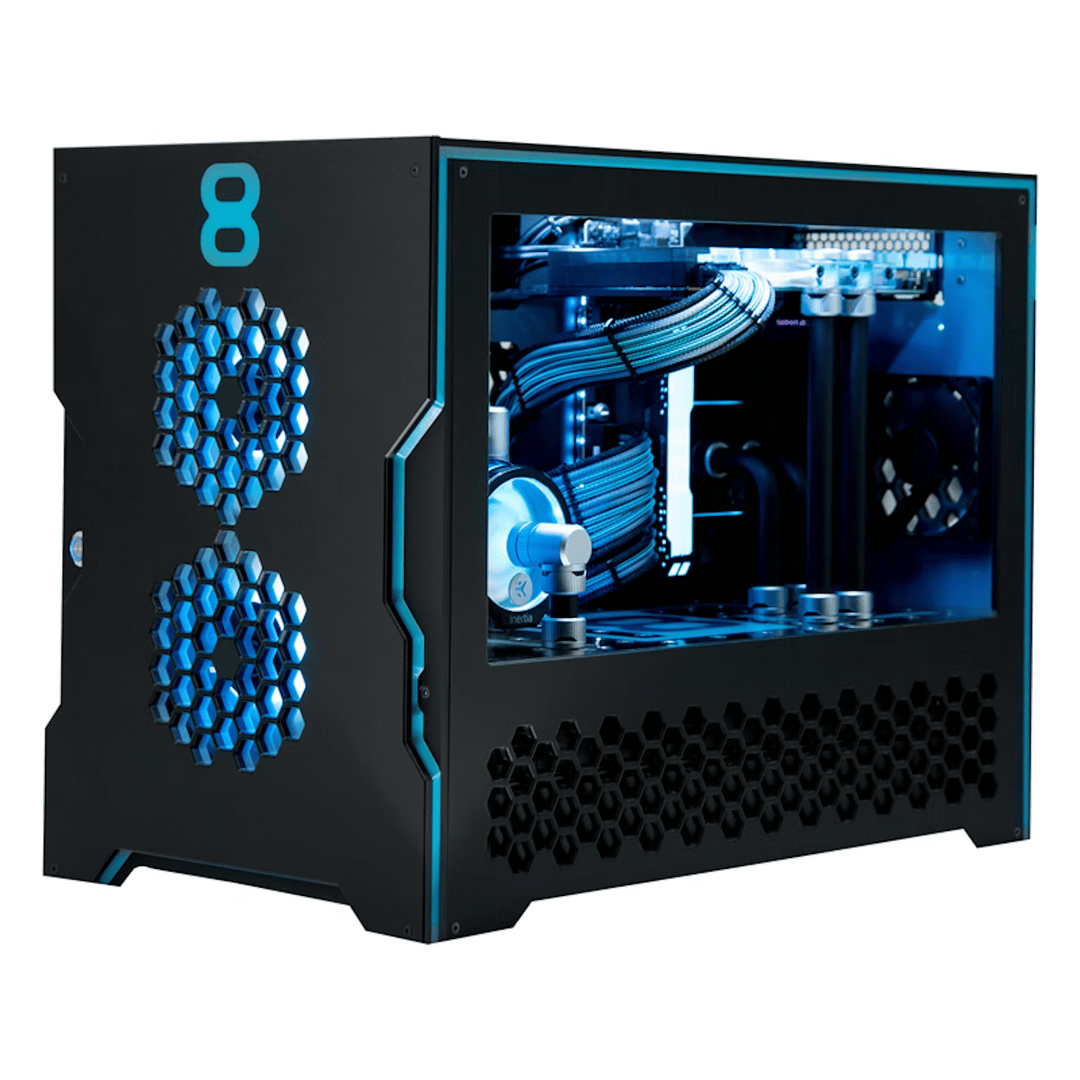 The handcrafted gaming PC uses custom-made distro plates and hard tubes to cool the entire system, which, like all other components, are highlighted by a large number of ARGB LEDs.
An Asus Loki SFX, which is specified according to ATX 3.0 and offers a nominal output of 1,000 watts and an 80Plus Titanium certification, takes care of the power supply for the 8Pack Asteroid MK2.
Available immediately for 12,399.90 euros
The 8Pack Asteroid MK2 is now a Priced at €12,399.90*, it is available through Caseking and has an average delivery time of 6 to 8 weeks as the system is only built to order at Overclockers UK.
More information provides the joint official press release from Caseking, Overclockers UK and 8Pack Systems.
(*) Links marked with an asterisk are affiliate links. In the case of an order via such a link, ComputerBase participates in the sales proceeds without increasing the price for the customer.