You can read ebooks on your iPhone and iPad in many ways: via Apple's Book Store, Amazon Kindle, Bol.com or other providers, often with DRM. This tip explains how it works.
Reading ebooks can sometimes be confusing. Bookstores use different formats, so you can only read a book on certain devices or in certain apps. That is why we explain in this tip what the options are.
Reading ebooks in ePub format
Copy protection (DRM)
Which bookstore suits you?
Apple Books
Amazon Kindle
Bol.com Kobo
Other providers
Reading eBooks in ePub format
Most digital books (ebooks) that you can download are in ePub format, with or without copy protection (DRM). PDF files also exist, but are less ideal as they don't always adapt to the smaller screen size of the iPhone.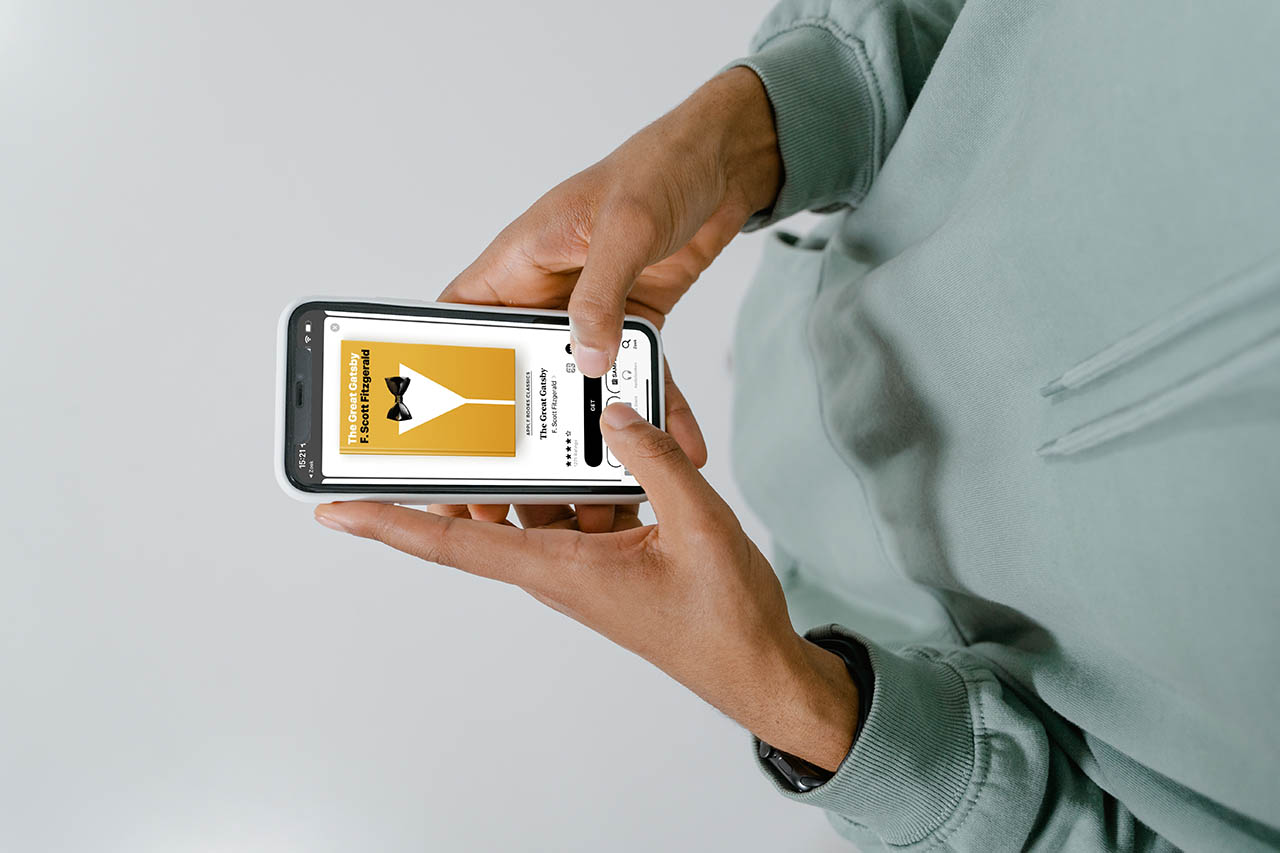 ePub has the advantage that the layout is adapted to the screen size and the chosen font. A book of 300 pages can therefore suddenly become 900 pages long if you set a larger font. It is therefore more readable. With PDF files you get, as it were, a 'photo' of a page and you often have to zoom in and scroll sideways to read entire sentences.
Copy protection (DRM)
Publishers often use copy protection, although there is also a trend towards digital watermarks. With a digital watermark you can easily copy and exchange a book, but it is always possible to find out who the original owner is. You can lend a book to a roommate or someone you directly trust (just like with a paper book), but you are less likely to distribute it on torrent networks because you are traceable.
Publishers that use strict DRM often choose Adobe DRM. Apple and Amazon have developed their own copy protection. These are ePub files with an extra layer of security. Sometimes there is a maximum number of devices on which you can read the books, to prevent a book from being widely distributed.
Which bookstore suits you?
You want to read a particular book that is currently popular. So how do you know which bookstore to go to? In the Netherlands you can go to various places, such as:
Apple's Book Store (formerly iBooks Store)
Amazon Kindle
Kobo from Bol.com
You can also visit the Public Library . You can always read the books that you can find at these services on the iPhone and iPad. If you prefer to use an ereader, you can do that too.
If you are someone who devours a few books a week, then you better opt for a subscription service such as:
Storytel
Bookbeat
Kobo Plus
Readly
Read ebooks in Apple's Books app
Books purchased from Apple's Book Store have security. This does not result in any extra actions for you as a user: you buy the book, pay with your App Store account and synchronize all your books via iCloud with your iPhone, iPad and Mac. The books you buy from Apple are ePub files with a special type of protection. They have the file format .ibooks.

There are no alternative apps that let you read books in .ibooks format, so you're always stuck with Apple's own Books app. Reading on an ereader is not possible. What is possible is adding all kinds of other books in ePub and PDF format to the Books app, as long as they are not DRM-enabled. So you can also read your own books and books downloaded elsewhere in the Books app.
See also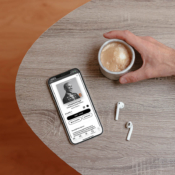 Apple Books and Books Store: everything about reading digital books
Apple Books (formerly iBooks) is Apple's digital book app. With the free Books app you can read ebooks that you have synchronized with the app yourself or that you have purchased via Apple's Book Store.
Read ebooks through Amazon Kindle
Books you buy from Amazon are meant to be read on the Kindle. These are ereaders that you can purchase through Amazon. However, the books can also be read via Kindle apps on the desktop (Mac, Windows) or your mobile device (iPhone, iPad or Android). It is even possible to read the books through your browser, thanks to the Kindle Cloud Reader. This is useful for people who have an unsupported device.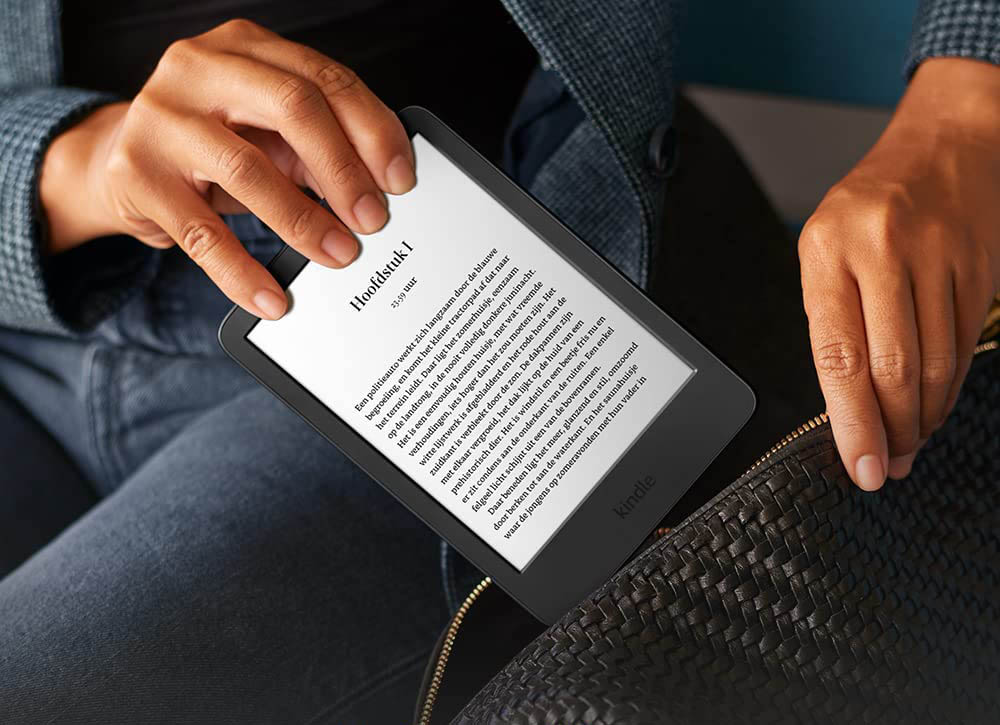 You can't buy new books directly from the Kindle app on your iPhone or iPad, only through the website. With one click you purchase a book, after which you open the app on the iPhone or iPad to download your purchase. At the bottom of the screen you can clearly see which books are already on your device and which are available in the cloud, ready for download. If you log in on other devices with the same Kindle ID, you will also see all your books there. You can't just read Kindle books in other apps.
View: Amazon Kindle Books
It's best to buy a Kindle eReader directly from Amazon :
Kindle 2022: from approx. €109.-
Kindle Paperwhite: approx. €149.-
Kindle Oasis: from approx. €229
Reading ebooks via Bol.com Kobo
Bol has opted for the Kobo system, the hardware of which is made by a Canadian company.
Bol initially had its own book app, but later switched to the Kobo format, as reflected in the name of the app. In the app you can log in with your Bol account, after which you will see all previously purchased books. You can also take out a subscription via Kobo Plus for unlimited reading. You pay a tenner per month and have access to about tens of thousands of digital books. But of course you can also purchase individual books if you read less fanatically.
View: Kobo books at Bol.com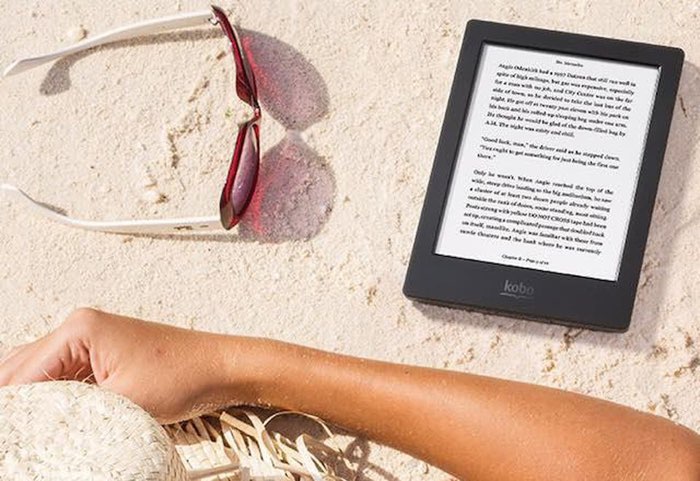 If you prefer to use an ereader, there are different models from Kobo.
Kobo LibraKobo SageKobo ClaraKobo NiaKobo Elipsa
Read ebooks via other services
There are many more providers of ebooks. The disadvantage of some providers is that they use an external partner and sometimes have the tendency to switch to a different solution over time. There you are, with your ebooks that are no longer easy to read. This is a major disadvantage compared to Apple and Amazon, who have developed their own solution and will not simply abandon it.
The books often come with Adobe DRM and that requires some extra steps to gain access. Often you can find out before purchasing the book which software you need to read the books, for example the Bluefire Reader.
See also


Read books with Adobe DRM on your iPhone and iPad
You can read eBooks with Adobe DRM protection in multiple ways on your iPhone or iPad. With the apps Adobe Digital Editions, Bluefire Reader, Kobo or the bol.com Kobo app you put these books on your iPhone or iPad, so you can read them on the go. In this tip you can read how this works.
There are also authors who give away their books for free. The idea behind this is that the reader becomes enthusiastic and also wants the paper copy, or recommends the book to others to increase brand awareness. Often, when downloading such free books, you can choose from ePub or PDF format.
ePub is the best choice for smaller screens, because the layout is completely adapted for the smaller screen. It also happens that books are offered as an ePub file with watermark, as we mentioned above. Such a book can be read on any device, but you will not spread it so quickly within your circle of acquaintances, because the original owner can be traced.
Social DRM means something similar: you can distribute in the home circle, but if you put them on download sites, the publisher will automatically find you.
Books in PDF format can be read in Apple's Books app (if DRM is not installed on is), but many people prefer a specialized PDF app for iPhone or iPad.