Forspoken, a new action role-playing game, is coming to PlayStation 5 and PC today. First ratings certify the title developed by Luminous Productions, among other things, as having fun fights and a successful course system. The open game world, characters, plot and side missions are less popular.
A one-way ticket to Athia costs 80 euros
h2>
In Forspoken, players slip into the shoes of Frey, a New Yorker who has mysteriously ended up in the strange land of Athia. Using her surprisingly acquired magical abilities, she travels through a post-apocalyptic fantasy scenario, helping the locals fight monstrous creatures while attempting to return home.
The first hurdle for players is price: With a non-binding retail price of around 80 euros, Forspoken is exceptionally expensive. A Digital Deluxe Edition with cosmetic bonuses and a prequel DLC, which publisher Square Enix plans to submit in summer 2023, even costs 105 euros.
Recommended external content
YouTube
At this point there is external content from YouTube that complements the article and from the editors is recommended. It can be loaded with one click and also hidden again.
Load YouTube embeds I consent to loading YouTube embeds. In doing so, personal data can be transmitted to YouTube. More on this in the data protection declaration.
Load YouTube embeds Privacy Policy
PC tests -Version only after the start
For players who want to get comprehensive information before buying a new release, there is another hurdle, at least in the case of the PC version: review keys are only available for today's release. The comprehensive technology test on ComputerBase will also be a few days away. However, Square Enix has made the version for the PlayStation 5 available for testers in advance – and a lot can already be said about the gameplay, mission design and story.
>Praise for parcours and fights, criticism for the rest
And Forspoken certainly receives praise, for example for its successful course system. The movement is fluid and intuitive; even simply running around or trying out the numerous movement skills is fun, according to Game Informer, for example. And the agile fights with sweeping evasive maneuvers tie in seamlessly with that, GameStar agrees. The magic system is successful and gives the player a satisfying feeling of power, which would be underlined by opulent effects. Numerous bosses also provide new challenges over the course of the story, praises Dexerto. And as a combination of these aspects, simply exploring the game world is also well received.
But apart from the fights, this is simply too generic, IGN complains: Many areas are too large and too empty, which some testers are reminded of the open game worlds of current Ubisoft games. In line with this, the plot is both stereotypical and implausible and uninspiring due to numerous gaps in the narrative, as GamePro notes, among other things. The fact that Forspoken also has a sluggish and comparatively long tutorial section and repetitive side missions caused Polygon to become listless right from the start of the game.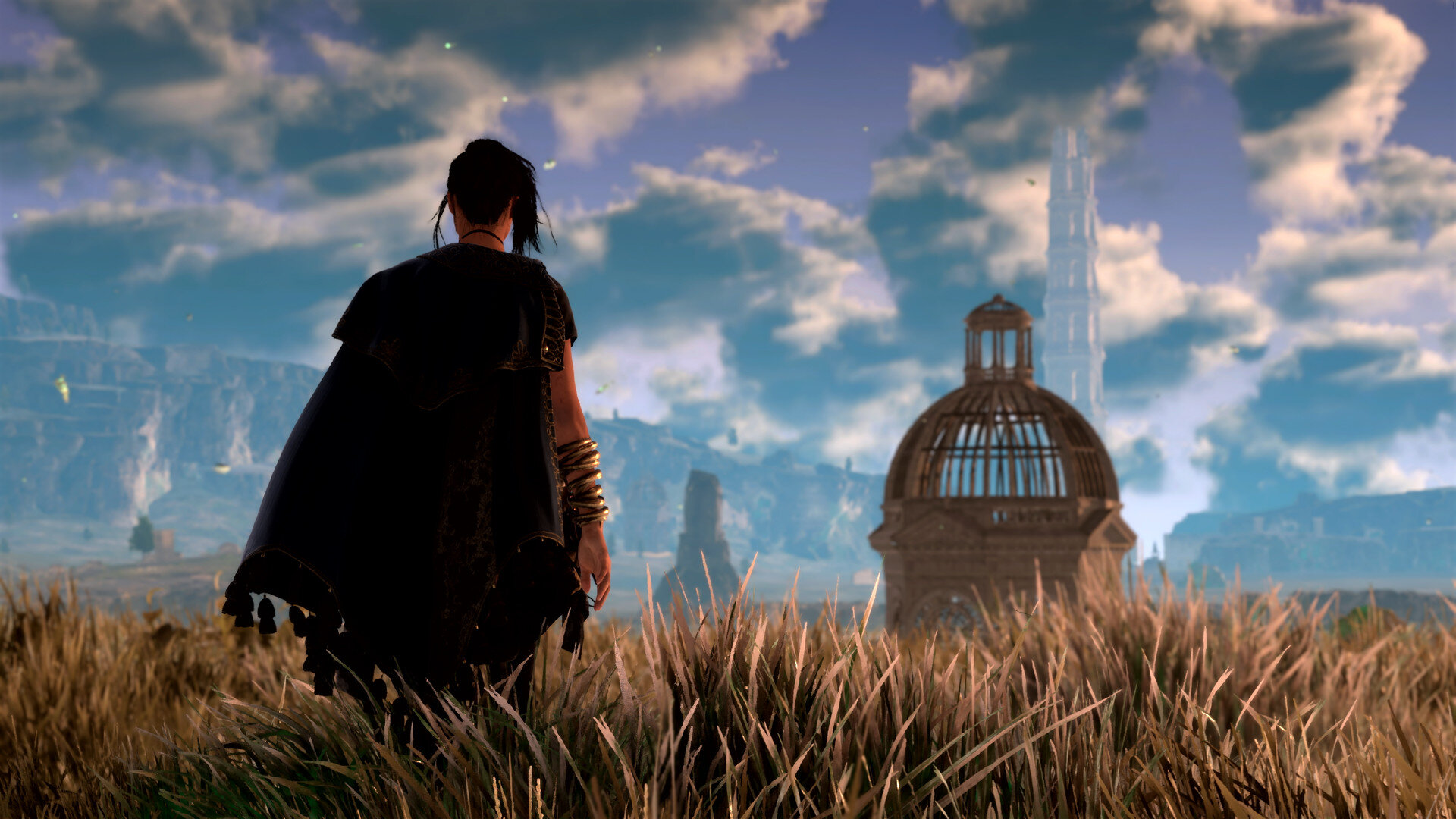 The protagonist Frey is treated as a strength and weakness at the same time: On the one hand, her story is refreshingly new and arouses curiosity, on the other hand, she is inherently unlovable, not only criticizes Gamespot, and gives the impression that she doesn't feel like playing the game herself. Basically, too many characters are clichéd and modeled with little depth. And with this mix, it is often difficult to listen to the dialogues anyway – they are also often embarrassing, as TheGamer reports. >Three graphics modes on PlayStation 5
As a pure next-gen title that will no longer be released for the PlayStation 4 but only for the PlayStation 5 and the PC, Forspoken faced high hopes in terms of graphics from the outset. There are three graphics modes on the PlayStation 5. In performance mode, the game runs at 60 FPS with a render resolution that fluctuates dynamically between 720p and 1,440p; mostly it is probably around 900p. Thanks to FSR 2.0, the output quality is constantly higher, but ultimately a noticeable blurriness is criticized in this mode. In addition, a flickering of hair and vegetation is disturbing.
In quality mode, on the other hand, the dynamic resolution range increases to 1080p to 2160p, although the average is only around 1200p. As a result, the refresh rate drops to 30 FPS or 40 FPS if the output is on a 120 Hertz screen. The picture quality is much better here, but the game stutters a bit from time to time.
PlayStation 5 & Xbox Series X: How 40 FPS can suddenly be the optimum
Most testers, on the other hand, advise against ray tracing mode: Although it remains at 30 or 40 FPS, the average resolution falls to around 1,080p and the effects of ray tracing are marginal: only the shadows become a little softer, which is ultimately not worth mentioning be.
Summary and outlook for the PC version
In total, it varies the metascore of the PlayStation 5 version of Forspoken as of today's launch date is 68/100 points. Since the story only takes about 30 hours, most testers advise patience: Interested players should wait for the first discounts, because 80 euros are too high for what is on offer.
Im In the case of the PC version, it should finally be mentioned that Square Enix did not issue any review keys in advance and the system requirements are noticeably high.
RTX 4080, 32GB RAM & NVMe-SSD: Forspoken is very hungry for hardware in UHD
But we have to wait and see in this regard: A detailed test report with numerous benchmark results is planned.< /p>