All sorts of details have been leaked from Apple's upcoming mixed reality headset. According to a reliable source, you operate it with eye and hand tracking and the operating system looks like the home screen of your iPhone and iPad. You can even use it as an external display for your Mac.

Benjamin Kuijten | iCulture.nl – 23 January 2023, 20:23 whatsappfacebooktwittertelegramlinkedinmailprint
2023 should be the year of Apple's mixed reality headset. According to multiple sources, Apple will announce the headset in the first half of this year, but what can you actually do with it? How do you operate Apple's mixed reality headset and what are the options? Bloomberg's Mark Gurman has shared the latest information and provides all kinds of interesting details about how the headset, which will probably be called Reality Pro, should work.
'Details Apple headset leaked: operation, possibilities and more
First of all, Bloomberg shares how to operate the headset. It consists of a headset that you put on your head. There is a built-in screen and cameras on the outside. These cameras analyze your hands and the sensors inside monitor the movements of your eyes. The operation is therefore a combination of your eye and hand movements. You look at the app or other virtual component you want to use and then use your hands in a pinch-to-zoom gesture to use the app or function.
The headset works with both augmented and virtual reality. The headset, just like the Apple Watch and AirPods Max, would have a Digital Crown with which you can switch between AR and VR mode, as it were. With AR you add virtual objects to the real world, while in VR mode you immerse yourself completely in a virtual world. You can no longer see your surroundings. According to the source, the headset runs on a variant of the M2 chip and also has a second chip called Reality Processor. It doesn't require a constant connection to an iPhone, but the two do work together. The battery is connected to the headset via a cable, so you have to put it loose in your pocket. Apple would have chosen this to prevent overheating at the face. It also has active cooling. The headset should last about two hours per battery pack.

The headset is made of aluminum, glass and soft cushions for some comfort. The source describes it as comparable to the AirPods Max, although according to insiders there are complaints about the cumbersome way of using it. There is a curved screen on the front and other people can still see the user's eyes. There are speakers on the side and the headband ensures that everything is in place. Incidentally, according to the source, the speakers are not of the best quality, so Apple recommends using AirPods for more surround sound. There is also an option to have prescription lenses built in for people who wear glasses.
'Reality Pro with FaceTime in VR, iPhone functions in 3D and more'
< p>But what can you really do with it? According to Bloomberg, the Apple Reality Pro will have an interface similar to that of the iPhone and iPad, but in 3D. Think of well-known apps such as the Safari browser, but also Photos, Mail, Messages and Calendar. Apple's services like Apple TV+ also play a big part and the App Store lets you download and install third-party apps. Games will also play an important role in this, as has happened with competing headsets.
When using the headset, you can pin widgets in your field of view. Think about the weather or your next calendar appointment. You can enter text with your voice thanks to Siri, but you could also do this with your iPhone, Mac or iPad keyboard. This seems similar to how you can enter text on your Apple Watch, using the keyboard on your iPhone. According to the source, Apple is also working on a virtual keyboard that you operate with hand gestures, but this may not be ready in time.
During a FaceTime conversation, your face can be realistically displayed to the other person, including your entire body. In a one-to-one video conversation you can therefore be together virtually, but not with a cartoonish version of yourself. For larger video calls, for example a virtual meeting, avatars such as Memoji are used.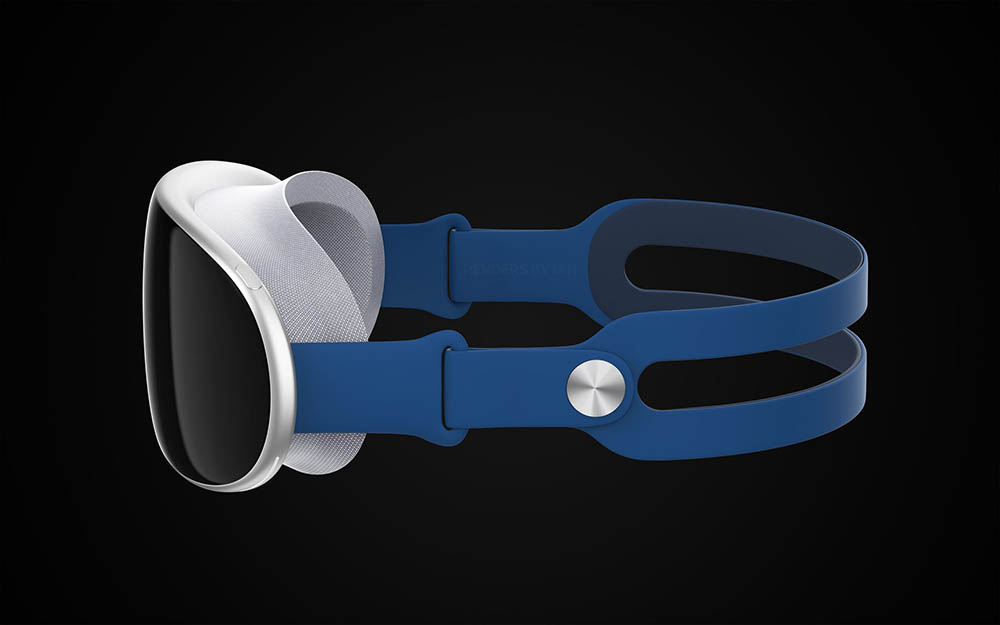 Watching movies is also part of the options, including for Apple's own Apple TV + content. According to the source, it is possible to watch a movie or series where it seems as if you are seeing it on a gigantic screen in a different environment. A few extreme examples are mentioned, such as in the middle of a desert or in space. Apple also partners with other companies, including Disney and Lodlby, to provide VR content.
'Apple headset as an external screen for your Mac'
A remarkable detail is that you could also use the headset as an external screen for your Mac. You can therefore display the screen of your Mac on the headset in virtual reality. You can then operate the Mac with your mouse, trackpad or keyboard. The headset thus becomes a kind of extension of your Mac, where everything is shown in virtual reality. Whether you need a specific Mac for this is not known. But presumably Apple requires that you need an Apple Silicon Mac for this.
The headset would be announced this spring, although nothing is set in stone yet. Apple may still decide to reveal the Reality Pro headset a little later, for example during WWDC. That Apple will talk about it during WWDC (whether it's for the first or second time) seems to be a certainty in any case. This also allows developers to program apps for the headset, because the necessary software tools then become available. The Reality Pro headset would then become available later in the year. The release initially appears to be limited to the US, something we've seen before with Apple's first-generation products. In terms of price, you should think about $ 3,000, which makes it considerably more expensive than competitor headsets.
See also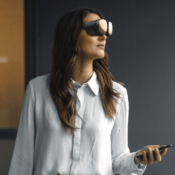 Apple Mixed Reality Headset: 8 Things We Want already know
Apple is rumored to be developing AR glasses and/or a VR headset. Here we tell you everything you need to know about these glasses. What can you do with it and why is Apple working on an AR headset?