A new Mac costs a lot of money and that's why many people are curious when the M3 chip will come, as the successor to the current M2. These are our expectations.

Gonny van der Zwaag | iCulture.nl – 22 January 2023, 19:55 whatsappfacebooktwittertelegramlinkedinmailprint
M3 coming in 2023
Apple has now released several variants of the M2 chip. After the basic version, the extra powerful variants M2 Pro and M2 Max appeared for demanding users. But because you often look a little further ahead before buying a Mac or MacBook, it is wise to look ahead to the Macs with M3. With this chip too, we expect that the M3 will first appear in the entry-level models, followed by the M3 Pro and M3 Max for more performance.
Here are our expectations for the M3 chip in 2023/2024:
M3 chip: third generation Apple Silicon
When products with M3 chip?
When products with M3 Pro/Max/Ultra chip?
Third generation Apple Silicon
The third generation of Apple Silicon for the Mac and iPad will be available sometime in 2023. According to a rumor from DigiTimes, Apple's main chip manufacturer TSMC has already started production of 3nm chips. A large part of it is destined for Apple. The 3 nanometer process means that the transistors are closer together, which improves performance and power consumption. The M2 Pro chips in the latest MacBook Pros are still made with a 5nm manufacturing process.
TSCM will further ramp up production of 3nm chips in the course of 2023. Specifically, this will use the M3 chip for the Macs and iPads and the A17 Bionic chip for the iPhone 15 Pro.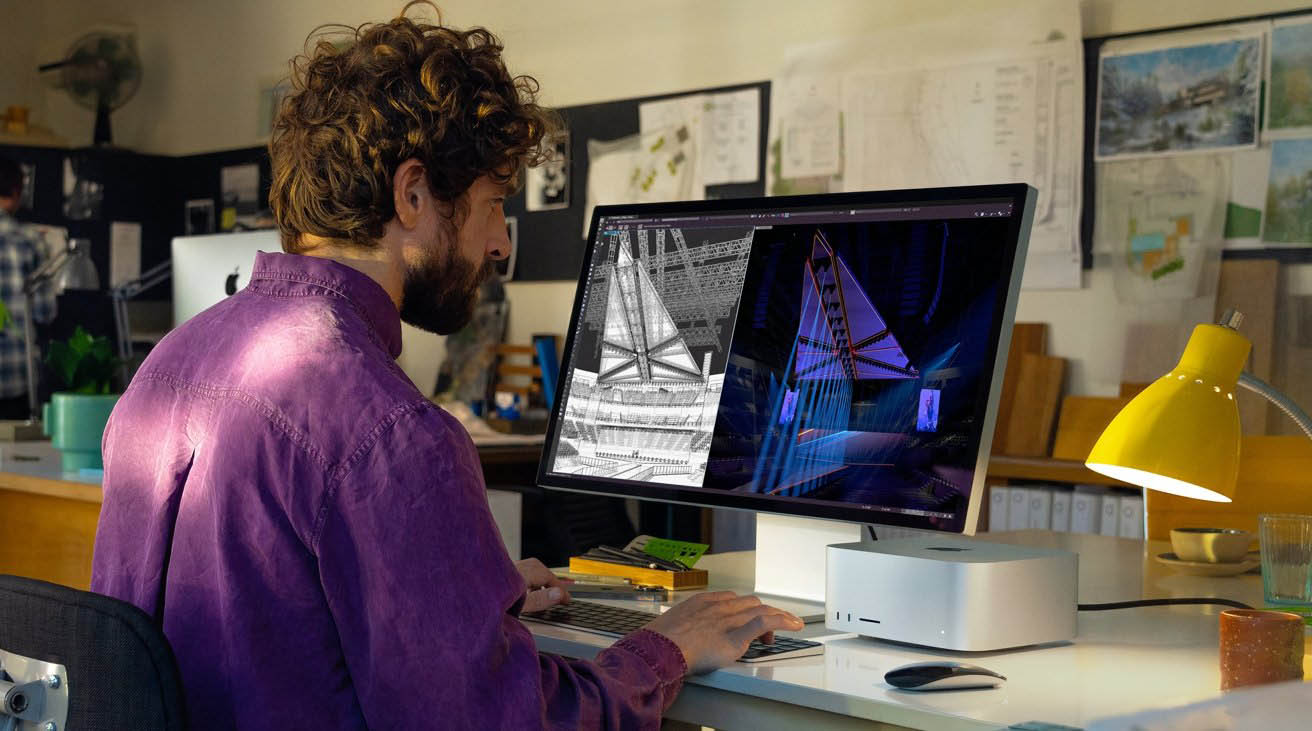 When products with M3 chip?
We expect that the standard M3 chip will first appear in the entry-level models. The possible release period is indicated in brackets:
13-inch MacBook Air with M3 (Late 2023)
13-inch MacBook Pro with M3 (Late 2023)
24-inch iMac with M3 (Late 2023)
iPad Pro 2023 (Late 2023)
As far as the 13-inch MacBook Air is concerned, it is not yet certain whether Apple will release an update in 2023. DigiTimes claims so, but doesn't always have a good track record. The publication writes: "The supply chain is mainly focused on the more affordable MacBook Air, which is expected to receive an update in the second half of 2023 and may be equipped with a 3nm processor". They rely on sources from the industry. There are also rumors of a larger 15-inch MacBook Air due sometime in 2023. This may still run on the M2 and M2 Pro.
We don't expect another Mac mini with M3 chip to be released this year, as this model was just refreshed in January 2023. The 24-inch iMac is in urgent need of an upgrade at the end of 2023, because it still runs on the M1 chip.
When products with M3 Pro/Max/Ultra?
< p>We will have to wait a little longer for the more powerful variants M3 Pro and M3 Max. MacBook Pro models with M3 Pro and M3 Max will enter mass production in the first half of 2024, according to analyst Ming-Chi Kuo.
14- and 16-inch MacBook Pro with M3 Pro/Max (first half of 2024)
Mac Studio with M3 Max/Ultra (in the course of 2024)
With the Max Studio, it is also quite conceivable that Apple will first releases an M2 Max/Ultra. This also applies to the Mac Pro, which is rumored to be renewed in 2023, which is too early for an extra powerful variant of the M3 chip.
See also