It seems that we can expect little from the iPad Pro this year, but that does not mean that Apple is sitting still. A major update for the iPad Pro is expected for 2024, says a reliable source. But what improvements are there?

Benjamin Kuijten | iCulture.nl – 23 January 2023, 9:34 whatsappfacebooktwittertelegramlinkedinmailprint
Last October, Apple released the iPad Pro 2022. To the disappointment of many, there was less innovation than expected (and especially hoped) in advance. Will Apple make its move in 2023 with a brand new iPad Pro? Unfortunately, it does not seem that way, because we will have to wait a while for the major innovation. According to Bloomberg's Mark Gurman, Apple won't release a brand new iPad Pro until 2024. No new model is therefore expected for 2023.
'No iPad Pro this year, major update in 2024'
Gurman makes his prediction in the reader questions section of his latest edition of the Power On newsletter. He does not expect a new iPad Pro this year, but does think that Apple will unpack in the spring of 2024. That seems far away, but if you look at the past few years, it's not too bad. There was almost a year and a half between the iPad Pro 2018 and the iPad Pro 2020, as well as between the 2021 and 2022 models, so a release in spring 2024 for the iPad Pro is not surprising at all. That would mean that this model will also appear a year and a half after the current iPad Pro 2022.
So Apple is taking its time and it seems that that development time will be put to good use. According to Gurman, Apple has planned a major update, with a new design and the arrival of OLED screens. The design of the current iPad Pro dates back to 2018 and although this design still looks modern, Apple could make some adjustments. For the current model, there were already rumors that Apple was developing a different back (for example, partly made of glass), which also makes wireless charging and/or MagSafe charging possible. With the current design of aluminum, that is not an option.
See also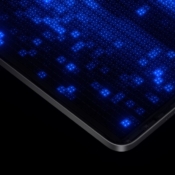 When will the iPad get an OLED screen? These are the latest rumors
According to sources, Apple has been planning to release iPads with OLED screens for some time and there is even talk of the second generation of OLED iPads. Which iPads will make the switch first and when can we expect the first OLED iPad?
The arrival of OLED screens to the iPad has been in the air for years. There are multiple sources saying that Apple will be the first to equip the iPad Pro with OLED, in both the 11- and 12.9-inch models. The move to OLED is somewhat striking, as the 12.9-inch iPad Pro didn't make the switch to mini-LED until 2021. This means that after three years Apple is already switching to a different screen technology, although the two have many similarities. For example, both OLED and mini-LED have deeper blacks and colors are more beautiful.
Few exciting updates for other iPads
The iPad Pro is not the only type that will receive little attention from Apple in 2023. Gurman also expects nothing spectacular from the other models. Apple could put a faster chip in the new models or upgrade some specifications (think of an iPad Air with the front camera on the long side, as with the iPad 2022), but we will not see major innovations this year. Also read our preview of the iPad in 2023, in which we go through all models and read what you can expect.
Also view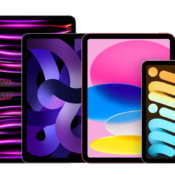 iPad preview in 2023: what improvements can we expect ?
Which iPads will Apple release in 2023 and what improvements can you expect? We look ahead to this year's new models, such as the iPad mini and iPad Air.