The Finnish Linux distribution Lakka based on the free media center LibreELEC transforms a mini PC like a Raspberry Pi as well as desktop PCs and the Nintendo Switch into a real retro game console for platforms from Atari and Nintendo to PlayStation.
More than 50 retro platforms in one system
LibreELEC, a fork of the Kodi-based operating system OpenELEC, as well as the open and cross-platform front-end for emulators, game engines and video games RetroArch in the latest version 1.14 from December 13, 2022 form the foundation of Lakka 4.3. This is the new version of the small but comprehensive Linux lightweight among the retro gaming distributions.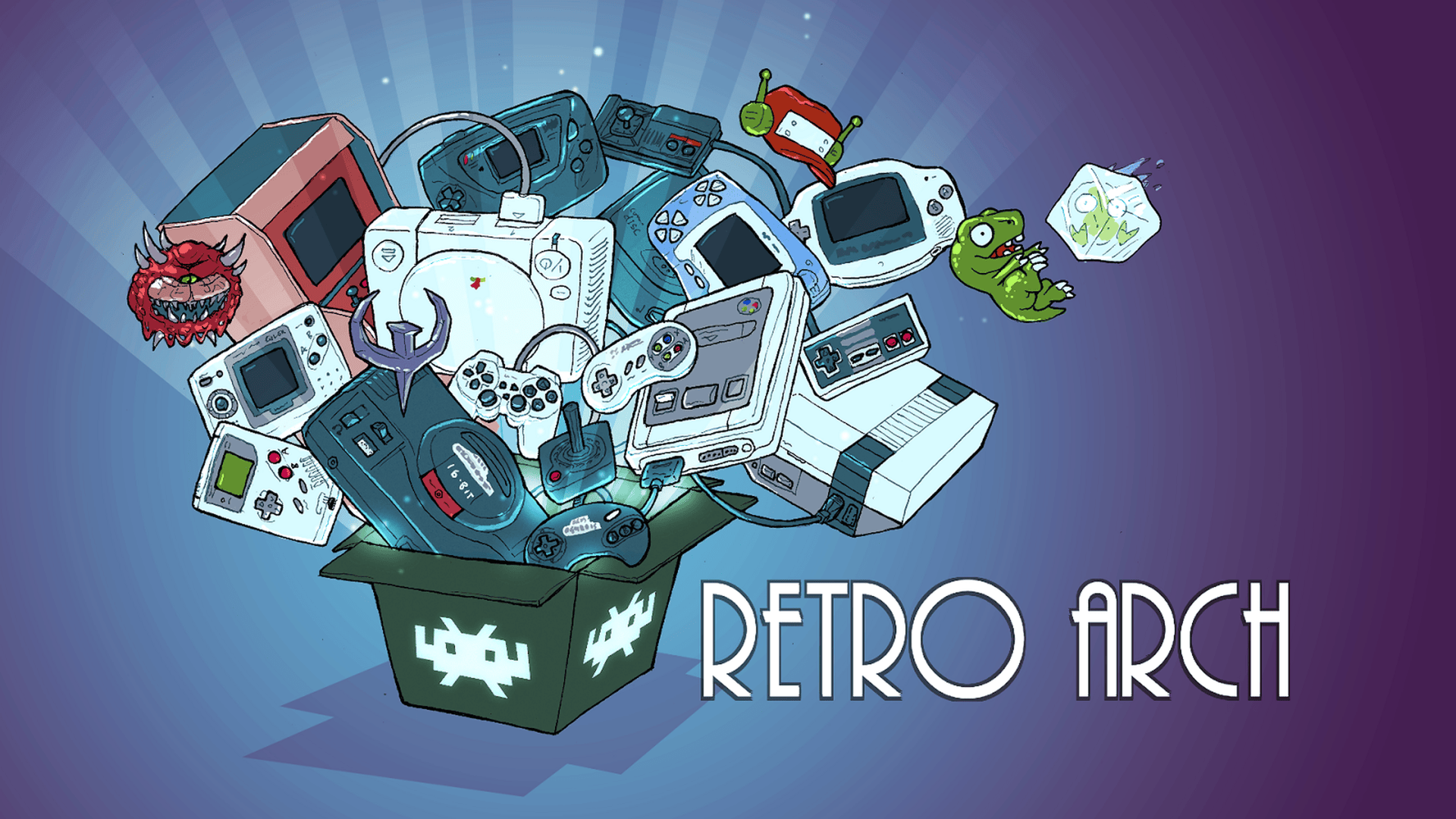 Mesa 22.1.7 and Linux 5.10 LTS
The official release notes list the updated Mesa 22.1.7 graphics stack as well as an optional Linux 5.10 LTS with long-term support until December 2026 or Linux 5.11 updated system kernel.
The Lakka 4.3 release notes read as follows:
RetroArch updated to 1.14.0
Cores updated to their most recent versions

fake-08: added new libretro core (Pico-8)
mojozork: added new libretro core ( Z-Machine)
puae2021: added new libretro core (Amiga, less demanding version of the core)

Mesa updated to 22.1.7

li>

Added image for Orange Pi 4 LTS (Rockchip RK3399)
Added support for more Nintendo Switch variants (Hekate 6.0.1+ is required, on Nintendo Switch Lite use touchscreen to change the default input device: Settings → Input → Port 1 Controls → Device Index → ​​top most item)
Updated Linux kernel

mainline: 5.10.123
raspberry: 5.10.110
amlogic: 5.11.22< /li>
The latest platforms to be supported and thus emulated are the Philips CD-i interactive media player and Gaming – Handheld Neo Geo Pocket.
In addition, the libretro library has been improved in terms of its compatibility with the Sony PlayStation, while the Mesa 3D update provides improved support for the OpenGL 4.6 and Vulkan 1.3 graphics interfaces.
Play classics with more comfort
The numerous retro game classics, for which the user must of course have free or officially purchased ISO files, have been upgraded with many convenient features via Lakka 4.3 and the powerful libretro API.
The feature set includes, among other things, significantly improved shaders, a rewind option for the current game status and the option to save at any time.
The distribution supports natively Controllers of the type Xbox 360 as well as DualShock 3 and DualShock 4.
Retro game consoles divided into cores
The systems to be emulated are divided into so-called cores, each of which represents a system. Lakka 4.3 comes with around 30 pre-installed cores such as Nintendo NES, SNES and N64, Sony PlayStation and various home computers from the Amiga series.
In total, more than 50 systems can be emulated. The project also offers any necessary free BIOS files for download on its website.
Note from jlnprssnr: Of course, the project itself does not offer the BIOS for download. The linked page only lists the prerequisites and hash sums for checking the local BIOS.
New system images for x86_64 and Arm64
The retro distribution is available both as an x86 system image (IMG) for installation on ordinary desktop PCs and in two versions for Arm64 platforms such as the Raspberry Pi 3, Pi 4 or Pi 400, the BananaPi or the Cubieboard of the first and second generation available. The download area has specially adapted system images.
The "RetroArch und libretro" YouTube channel shows step-by-step how to install Lakka successfully.
Recommended external content
YouTube
At this point there is external content from YouTube, which complements the article and is recommended by the editors. It can be loaded and hidden again with one click.
Load YouTube embeds I consent to YouTube embeds being loaded. In doing so, personal data can be transmitted to YouTube. More on this in the data protection declaration.
Load YouTube embeds Privacy Policy
Note: The The author points out that in Germany it is not permitted to circumvent effective copy protection. It is only legal to use an ISO file if it was published by the manufacturer itself or if the corresponding game is now open source or FOSS.
The Lakka 4.3 operating system itself does not use any original or manipulated firmware from the emulated systems, but only replicates it.